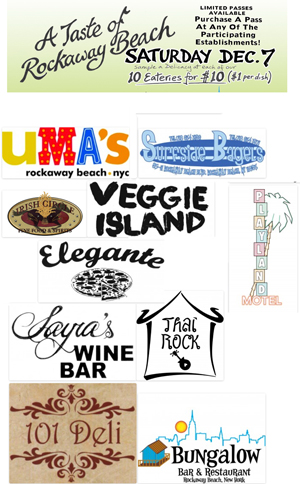 Save the date! Saturday, December 7th marks the first event of the newly formed "Hospitality and Entertainment Association for Restaurants and Taverns of Rockaway Beach". The Taste of Rockaway one day event is 10 bucks for 10 dining establishments. That's only a dollar per dish.
These Rockaway eatery owners want everyone to know that they are open for business all year 'round. More importantly, I've discovered that the boardwalk restrooms remain open during the winter months as well. An important detail to factor into your day of binge dining and drinking.
There are a limited number of passes that can be purchased in advance at any of the establishments. No time frame set for day of, just enjoy the freedom of using your pass during the business hours of each place.
Go to the event's website for links to each restaurant.