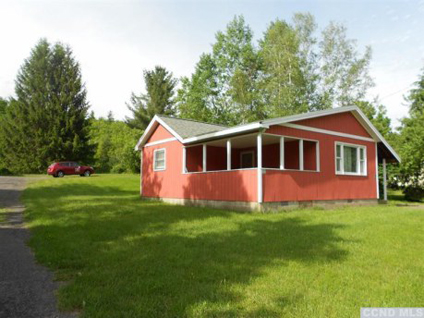 Yesterday we looked at some fixer uppers in The Catskills in the under $70k price range. Now let's see what $70k-99k will buy you. As mentioned in Part I, I'm holding broker links back because I may have interest in looking at these for myself. So, contact me if you're interested and I might or might not hook you up…depending on how I feel. Kidding. I'll be nice. Maybe.
That cute red house above is really not that old. The 1 BR, 1 bath home was built in 1980. It doesn't look so small in the picture, but it's actually tiny at 498 square feet. It sits on less than 1/2 acre in Hunter, back a bit from the road (Rt. 23-A). $75k.
Another red house! This one has been vacant for years and probably needs everything, maybe including well and septic. The 1890 house is a decent size compared to the first one and yesterday's. It's 1320 square feet on 3 acres. Here's the beautiful thing… It's in Gardiner. That's top notch, yo. Just take the New Paltz exit off the Thruway and you're there in about an hour and a half. $82,500.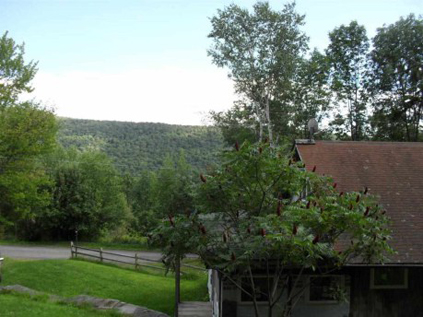 This lovely view comes with a 1593 square foot house on 1.2 acres in Pine Hill. Where's Pine Hill? Near Belleayre and Phoenicia. The view is more impressive than the 1961 house which looks half renovated. That's a plus, since the work was already started. It needs siding as there is currently exposed insulation (looks new) and there are some new plywood subfloors inside. Actually, maybe it needs more of an update than a renovation. $99k.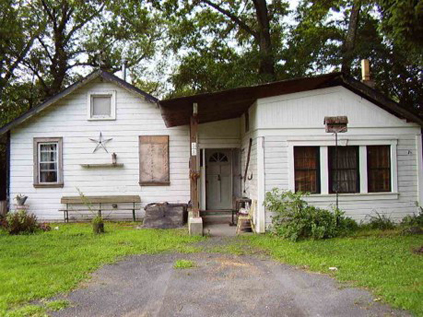 For 99k, this house is habitable and can be worked on over time unlike some of the others. It's a whopping 2120 square feet on about half an acre with a dilapidated garage. Built in 1951, it's located in Lake Katrine, which is actually pretty beautiful. The house is right near the Esopus Creek. That is awesome 90% of the time. The other 10%, means this house is located in a flood zone. Oh, and there's a trailer park across the street. $99k.
Hey, this one is actually NOT a fixer upper! Well, that's no fun for me. Located in Chichester, which is also in the Phoenicia vicinity, it's 831 sq ft on a quarter of an acre. There's a wood stove for those winter ski trips and taxes are under 1000! $99,900.