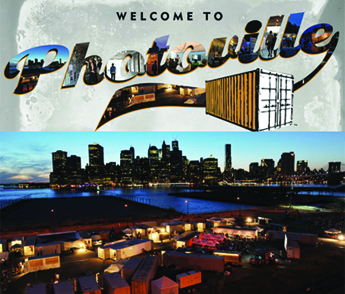 Photoville is getting ready to pop up for Year II starting tomorrow. If you missed it last year, your loss, but you can catch it this time around. The action packed photography event occupies a huge space at Brooklyn Bridge Park.
What is "Photoville"? It's a photo exhibit, a classroom, a dog park and a beer garden all rolled into one.
Exhibitions are hung in shipping containers scattered around the site. Sign up in advance for any of the workshops. Have a beer. Get a tintype portrait. Bring your dog.
There have been plenty of abandoned Catskills photos posted here, but what's going on in The Poconos? A Huffington Post article recently looked at a forgotten Poconos resort called "White Pines". So intriguing that we had to see what other photos are out there. Here are some images from various Flickr sets.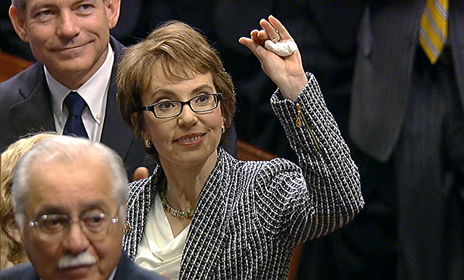 January. Gabby Giffords resigns from congress a year after she was shot in Arizona. Six people died in the attack.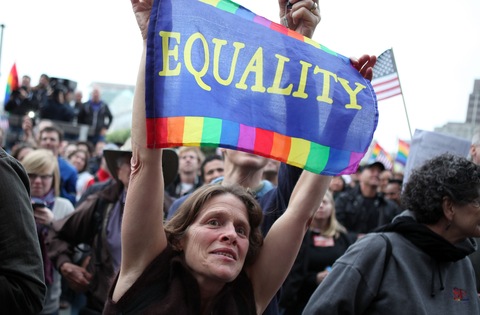 February. California overturns ban on gay marriage as Washington becomes the seventh state to legalize it.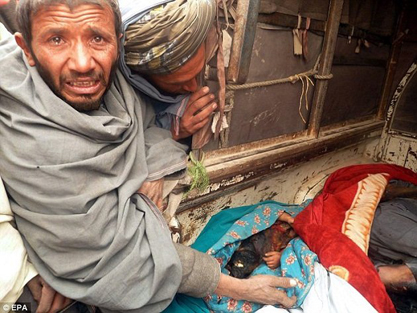 March. US soldier goes on a shooting rampage in Afghanistan and kills 16 civilians.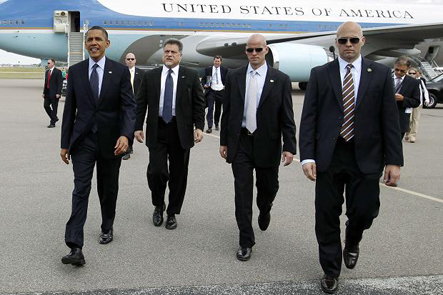 April. Secret service agents get caught with their pants down in Columbia.
May. For the first time in modern American history, white births are no longer the majority.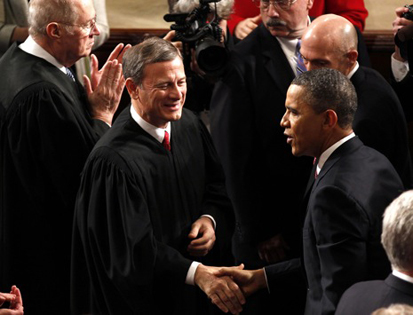 June. The Supreme Court upholds Obamacare. Justice Roberts becomes a hero to liberals for the first time in his life.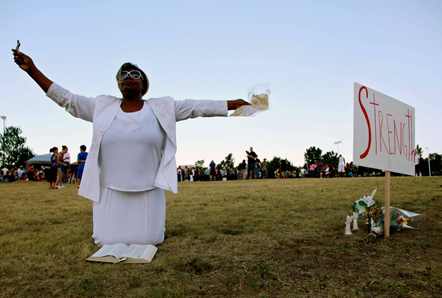 July. Gunman opens fire in a Batman screening in Aurora, CO. 12 people die, 70 wounded by bullets.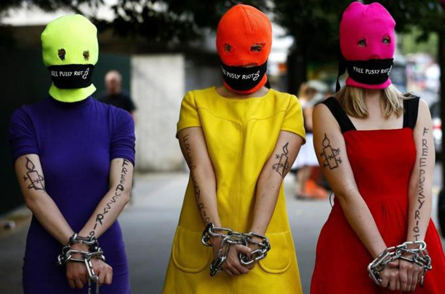 August. Russian punk band Pussy Riot sentenced to 2 years in prison for hooliganism.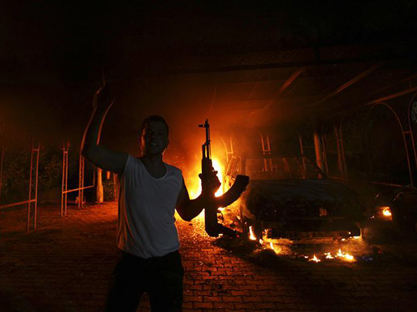 September. Four are killed in an attack on the US Consulate in Benghazi, Libya, including Ambassador Chris Stevens.
October. Hurricane Sandy hits just days before Halloween.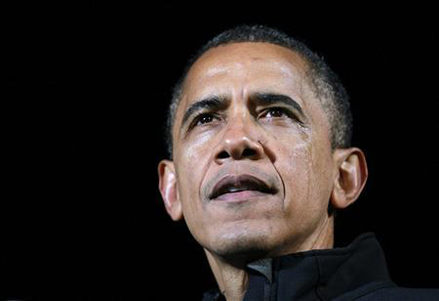 November. President Obama is re-elected.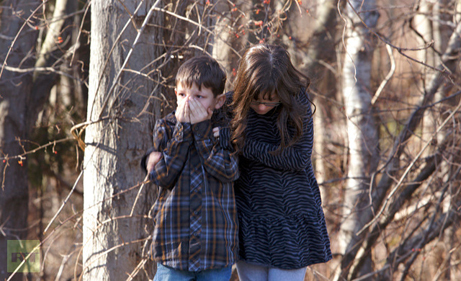 December. 28 dead in CT school shooting. This finally starts the ball rolling on gun control conversation.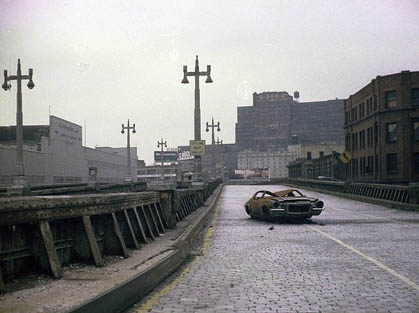 W. 21st, Meatpacking District
Dirty Old 1970′s New York City is making the rounds on Facebook among friends I grew up with. It always brings a smile to my face to see images of the city of my youth that no longer exists. Their tag line? "For those who loved New York City before the 80′s took its balls away."
Enjoy the pics.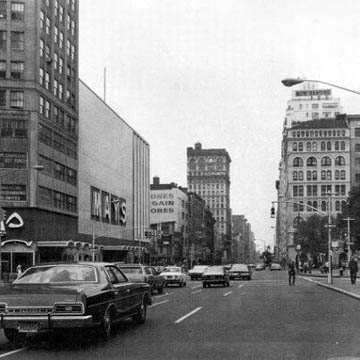 Union Square. I remember shopping at this Mays up until the mid 80′s.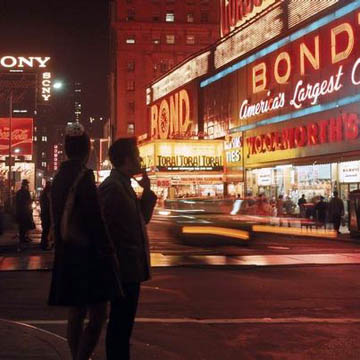 Times Square, of course.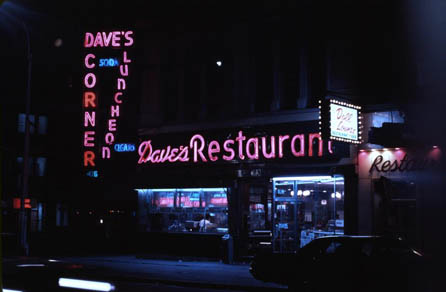 Canal and Broadway. They knew from egg creams.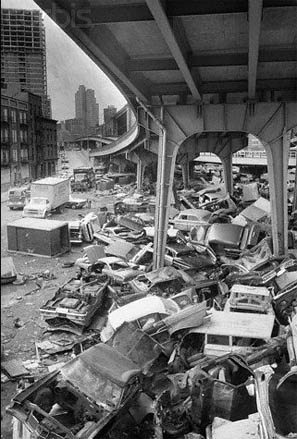 Under Brooklyn Bridge ramp, Dover Street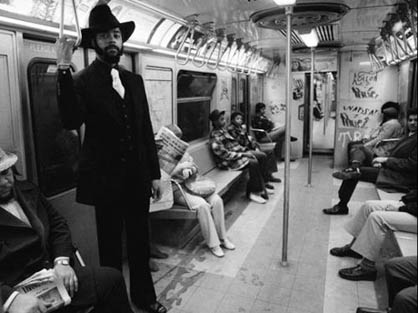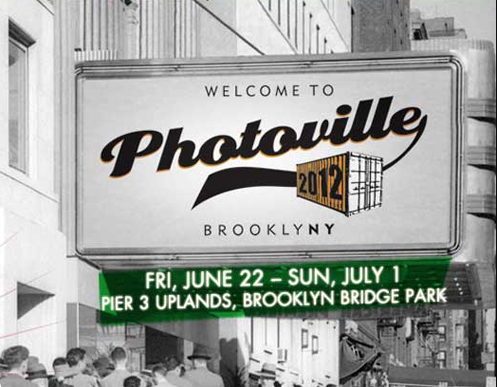 What could be better than an emerging photographers' photo exhibit? An entire photography town! Dumbo's Brooklyn Bridge Park transforms into Photoville this weekend for all of us lovers of captured moments.
Of course there will be exhibits around "town" but that's not all, folks! Photoville features workshops, a greenhouse, a beer garden and even a dog run!
Thirty plus shipping containers will act as galleries showing the works of world photographers, with big wigs such as Magnum and Photo District News getting in on the action.
The event runs until July 1st. Check out the weekend schedule here.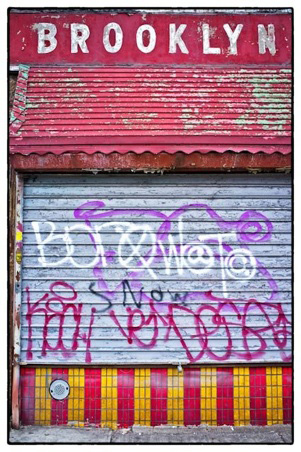 Ben Russell has had a camera attached to him since we met some 30 years ago back in high school, but this is his first exhibit. The Brooklyn native has been doing mostly commercial shoots all these years and hasn't presented his work as art yet.
The images were shot over a period of two weeks. They are little snippets of a bigger picture that the viewer may or may not recognize. Russell lives in Carroll Gardens where quite a few of these shots were taken. Just for fun, try to guess where each of these shots are located. The answers will be in the comments section.
The show is hanging for the month of February at the 505 Gallery Lobby, 505 Court Street in Carroll Gardens, Brooklyn. Come see it!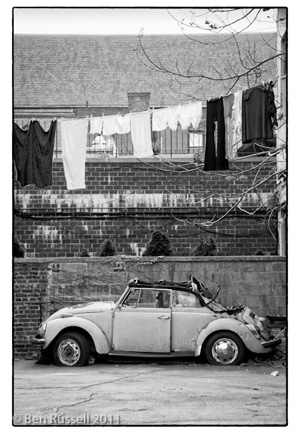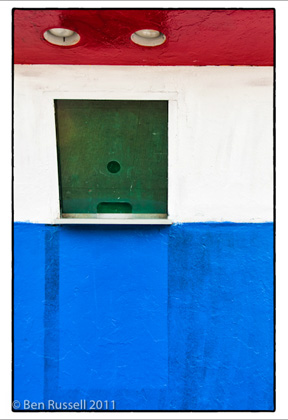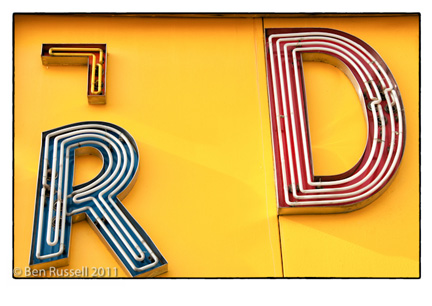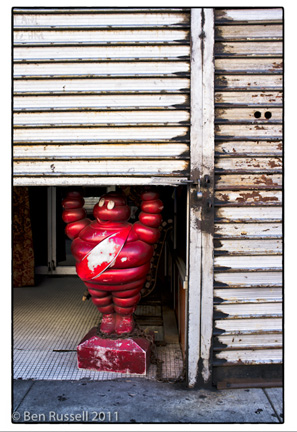 When we dropped in for a visit on the Federation of Black Cowboys a few weeks ago, most were out at a rodeo in New Jersey. We were invited back last Sunday for their ride over to the beach. Here are some photos. The rest are on Flickr.
Over the weekend we ventured out to Howard Beach, Queens to hang with a buddy who's a member of the Federation of Black Cowboys. Those are the guys you see riding their horses on South Conduit out near JFK.
Black cowboys have been part of American culture since the 1860′s, but the current incarnation of the Federation was born in 1994. The website is not currently being kept up. They do often welcome visitors, but check first to make sure it's cool. When we showed up, most of the cowboys and cowgirls were at a Juneteenth rodeo in NJ, so it was a quite day back at the ranch.
This is our buddy Ralph. By day, he's a heavy construction laborer, but much to his wife's dismay, he spends evenings and weekends tending to his garden on the Federation's 25 acre property.
"Mountain Man" was proud to show us the museum he's been working on. Housed in one of the trailers, it has some very cool old western gear, but I winced at the animal skins, body parts and traps. He uses all parts of the animal, so kudos to him for that.
This "kid" is only 17 years old. He has his own horse and attends an agriculture high school right there in Queens.
The garden, barbeque pit and picnic area are just off the main road. Making the most out of the urban/rural experience!
Black Cowboys Flickr set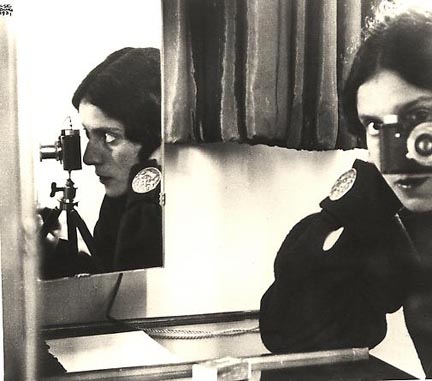 The Association of International Photography Art Dealers holds their photography exhibit, which is open to the public, in NYC around this time every year. Whether you're an avid collector or just getting started or just have an interest in looking at pretty pictures, this is the place to be.
All of the galleries are under one roof, so you can shop price, ask questions and find your favorite new photographer (one represented by a participating gallery, of course). No schlepping across town to various galleries and no intimidation factor upon walking in.
The AIPAD show started yesterday and runs until March 20th at the Park Avenue Armory. Admission at the door is $25 and well worth it.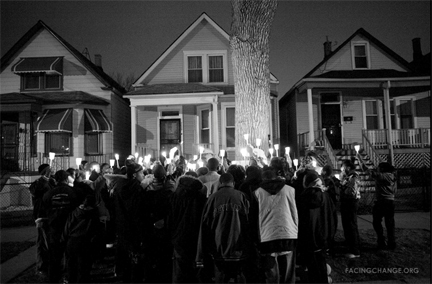 Huffington Post recently featured images by photographer Carlos Javier Ortiz. I was so impressed that I followed the links back to Facing Change, a not for profit organization. Their aim is to document critical, yet under reported issues facing America. You may license images, donate money or propose a story on facingchange.org.
Below are some images that brought tears to my eyes. And some that just made me roll my eyes.
27 year old Sargent Manny Hornedo was killed near Tikrit when a suicide bomber attacked his humvee. Military funeral services were held in Greenwood Cemetary.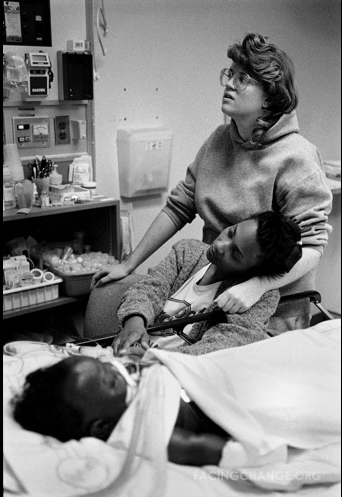 One year old Crystal lies dying of an intestinal disease while her mom Bridgett and housemate Wendy watch the monitors moments before her passing. Insurance would not cover the $500,000 operation that Bridgett couldn't afford.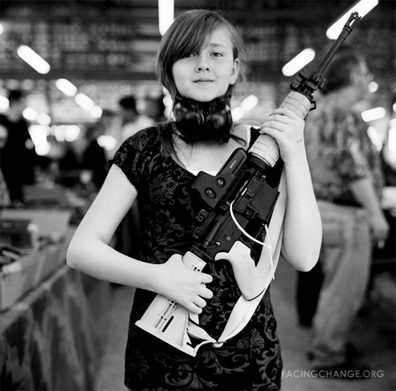 Knob Creek Machine Gun Shoot and Military Gun Show, Westpoint, KY. Nearly 16,000 people attended the show. There has been a surge in civilian firearms since Obama's election. Draw your own conclusions.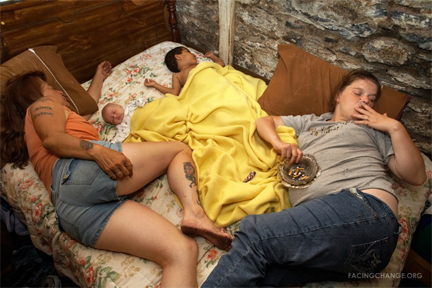 Troy, NY. I know what you're thinking. Well, look, at least she's turning her face away from the kids.
The vintage clothing king and queen of the Brooklyn Flea are making frames now. Larry and Amy of Jellyroll Vintage are also Framy. Got that?
I do. I ordered five, count 'em, five custom Framy frames from these guys before Christmas and I finally hung them all today. So exciting!
A little background here. Amy has 15 years of framing experience behind her. She's pretty meticulous with her work. I found out when I took the back out of one of them to change the photo and saw the crafts(wo)manship behind it. The frames are all made by hand from scratch. They've got a distressed look going on with a wax finish. That's where Larry comes in. He does the mitering, joining and finishing.
Ah, but it's not just frames. This rad couple does some pretty cool things with mats. Howzabout recycled vintage fabric?
Prices are totally fair. You have artwork sitting in a closet? Just do it already!
BTW, if the above photo looks familiar, it's this one.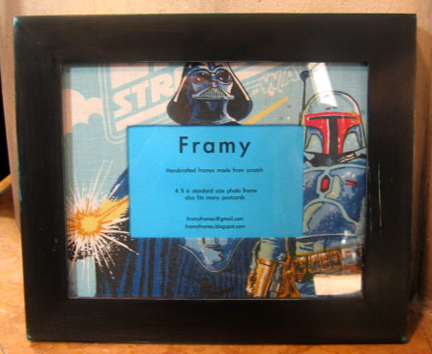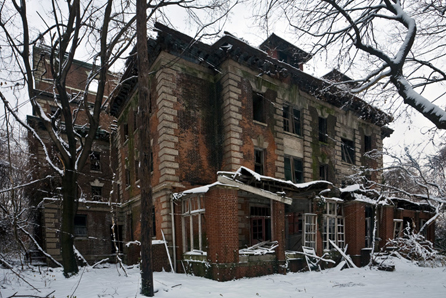 This must be the place. The place that I see across the water when traveling up the FDR. I've always wondered what it was. It looks like some kind of abandoned hospital and that's exactly what North Brother Island is.
Oh, the history is rich, kids. The General Slocum, a steamship that burned on June 15, 1904 killing over 1,000 people, beached at the island. Typhoid Mary died there in 1938 after 20 years in quarantine.
The Kingston Lounge is displaying some friggin awesome photographs from the site. Be sure to check out their blog for other historic structures in decay.
Via Neatorama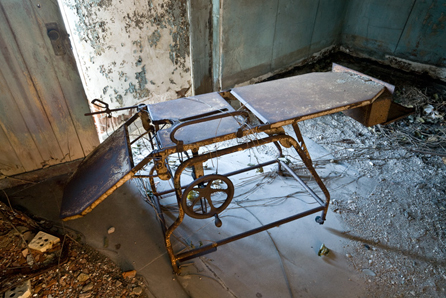 Did you ever notice some of those crazy Craigslist ads? Like, why are these people selling things they should be throwing in the garbage? Why can't they figure out how to take a picture?
Take the photo above. Great picture, right? Good for them. Phone cord: $1. These people photographed . every. item. in. their. sale. A tong: $1. A plastic spatchula: $1. Who has the time for this? And who wants to go out of their way to buy these things when you can get them at the local 99 cents store? Phone cords? Hell, I have several at the bottom of my desk drawer. They're all tangled and unused. Want one? Free.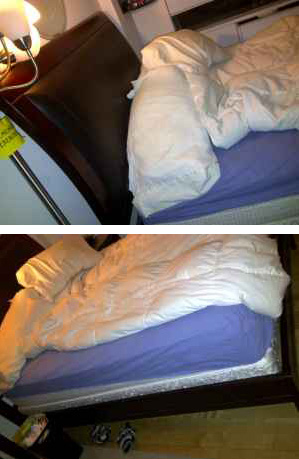 This bed and mattress are for sale. HOW F*CKIN' LAZY ARE YOU THAT YOU CAN'T MAKE YOUR BED BEFORE PHOTOGRAPHING IT????!!!! Come on, man!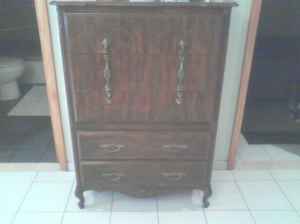 The funny thing about this piece isn't the out of focus photo. It's the price. Only $200,250. Or maybe it's $2,002.50. Plus, it's listed in midtown. If you read further, it's actually 10 minutes from midtown. That probably means Queens or Roosevelt Island.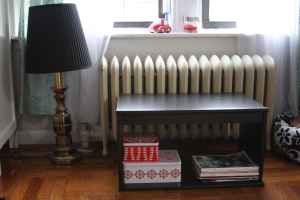 Nothing wrong with this cute coffee table. Except it's listed as a bookcase. Is it me or is this a coffee table? I could be wrong.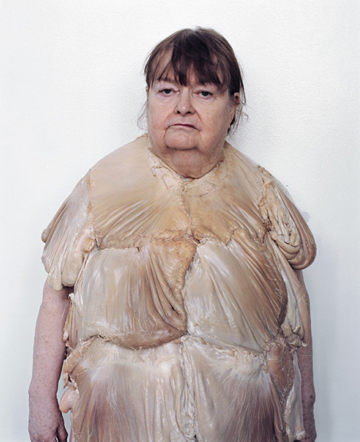 Pinar Yolacan makes clothing out of meat. The former fashion design student turned artist created this body of work about 8 years ago, but I just discovered it via Etsy's Storque.
As an environmentalist and vegetarian, I'm appalled by the waste and disrespect for these animal carcasses. As an art lover and photographer, I can't get enough of these images!
Yolacan's choice of models is brilliant. These every day women are perfect choices for the wrinkled and discarded flesh they are wearing. They can be your school teacher, your grandma or the homeless woman down the street.
Maybe for her next project, Pilar can do a vegetarian version.