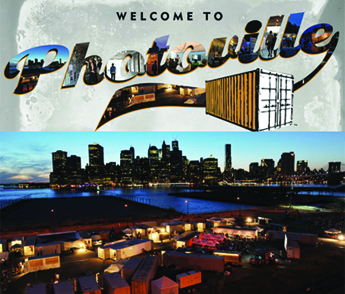 Photoville is getting ready to pop up for Year II starting tomorrow. If you missed it last year, your loss, but you can catch it this time around. The action packed photography event occupies a huge space at Brooklyn Bridge Park.
What is "Photoville"? It's a photo exhibit, a classroom, a dog park and a beer garden all rolled into one.
Exhibitions are hung in shipping containers scattered around the site. Sign up in advance for any of the workshops. Have a beer. Get a tintype portrait. Bring your dog.