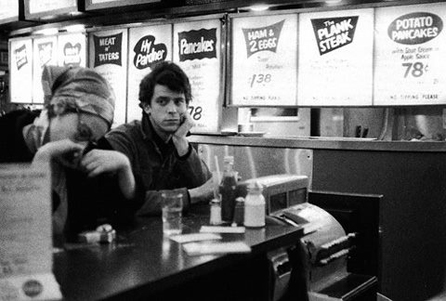 We lost one of our own here in New York. Lou Reed's untimely death is dispiriting to everyone but it's especially depressing when we grew up with this guy right in our back yards.
Reed was born in Brooklyn, grew up on Long Island and became the embodiment of the Lower East Side 60′s/70′s music and art scene. Surely there are thousands of Lou Reed tributes floating around right now, but being a photographer myself, I'd just like to share some of Reed's images.
All photos via Steven Kasher Gallery.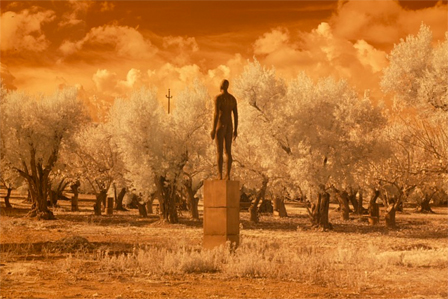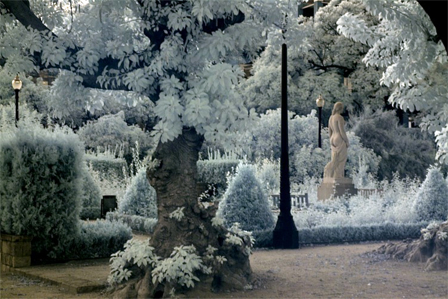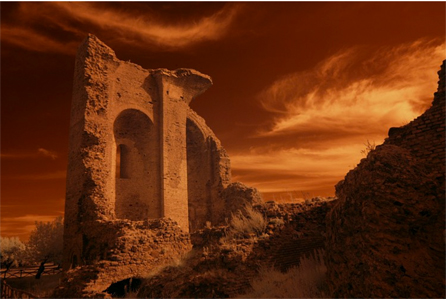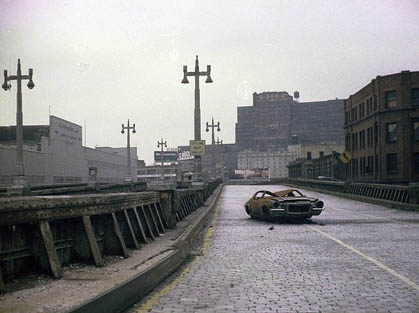 W. 21st, Meatpacking District
Dirty Old 1970′s New York City is making the rounds on Facebook among friends I grew up with. It always brings a smile to my face to see images of the city of my youth that no longer exists. Their tag line? "For those who loved New York City before the 80′s took its balls away."
Enjoy the pics.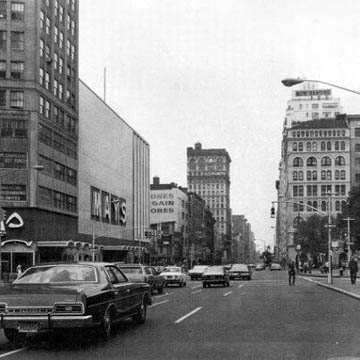 Union Square. I remember shopping at this Mays up until the mid 80′s.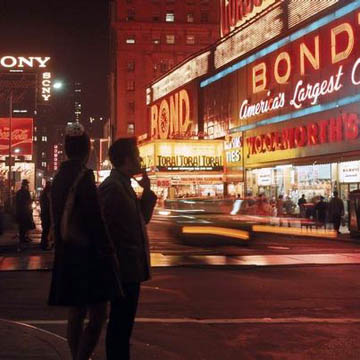 Times Square, of course.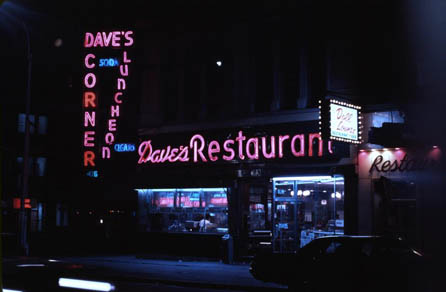 Canal and Broadway. They knew from egg creams.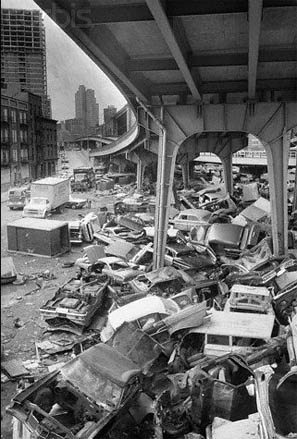 Under Brooklyn Bridge ramp, Dover Street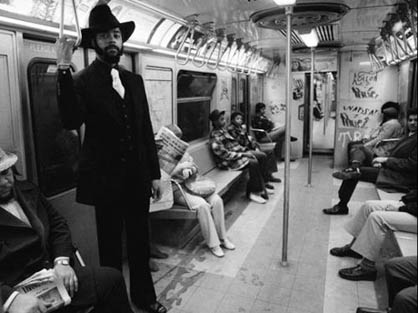 So, this guy Matt has walked across the U.S. of A much like Forrest Gump and now he's hitting the streets of The Big Apple. Actually, he's nearly three months in and has covered a lot of ground. Matt's plan is to walk every single street of the city. He's blogging about it and taking pictures (below) along the way.
The blog is called "I'm Just Walkin'" but IMHO, he should have titled it "I'm Walkin' Here" for the NYC bit. Whatever it's called, it's pretty fascinating and makes me want to do it too. Don't worry. I won't.
Matt reckons that he'll have traveled 8000 miles by foot by the time he's finished walking around the boroughs. He will have walked passed every person's home and it will take him about two years to do so.
So how does one finance an endeavor such as this? He's relying on the kindness of strangers and friends. He doesn't have to pay rent as he's taken to hobo status and crashes with buddies along the route. He is asking for donations to keep him going. You can help him along by going here.
I wonder if the dude has contacted a sneaker company to sponsor him? Can't be a better advertisement than that.
How have I spent the past 46 years (minus a few) in Brooklyn and never noticed the sign on this building? It was actually my husband who noticed while driving down Bedford near Flatbush. Upon further investigation on The Internets, it turns out that Fading Ad Blog spotted it about 3 months ago. Actually, there was another sign covering Lindsay all this time, so I'm not so unobservant after all.
John Lindsay served 8 years as Mayor of New York City back when I was too young to take interest. I did find some interesting facts about the his term and the political environment 40 something years ago that are still pertinent to today.
Lindsay inherited serious fiscal problems from outgoing Mayor Robert Wagner (not the actor).  With manufacturing jobs disappearing, white flight to the suburbs and new unions taking shape, it was tough to get the city back on it's feet.
On his first day in office, there was a transit strike. During his term there was also a teacher's strike, a sanitation strike and sewage and drawbridge worker's strike.
In 1969, NYC was hit with 15 inches of snow. Fourteen people died and 68 were injured.Within a day, the mayor was criticized for giving special treatment to Manhattan while the other boroughs were left hanging. Sound familiar?
1970 brought the Hard Hat Riot. Two hundred construction workers attacked students protesting the Kent State shootings and Vietnam War. Here's where it gets interesting. Who tried to protect those students? Wall street bankers and attorneys. The cops stood by and did nothing. When the Mayor criticized the NYPD, he was called "the red mayor, a "traitor," "Commy rat" and "bum."
By 1971, Lindsay switched parties from Republican to Democrat. "…This step recognizes the failure of 20 years in progressive Republican politics…" He actually ran for President but as we know, he didn't get very far.
Later in his life, after Parkinson's Disease, heart attacks and stroke depleted Lindsay's finances, he found himself without health insurance. In 1996 Mayor Giuliani appointed Lindsay to two largely ceremonial posts to make him eligible for municipal health insurance coverage.
All facts came from Wikipedia, so don't blame me if they're wrong. Thankfully, I'm too young to remember.
The Bungalows of Rockaway trailer from Jennifer Callahan on Vimeo.
In researching The Rockaways for a possible investment property, I came across this documentary made a few years back. My bungalow obsession + not having to schlep all the way upstate to renovate = What could be better? Maybe the location of the bungalows. Apparently there's a bit of urban blight going on in that part of Rockaway.
But supposedly it's a Hipsta's Paradise over in the higher number streets. Checking it out on Thursday. Will report back.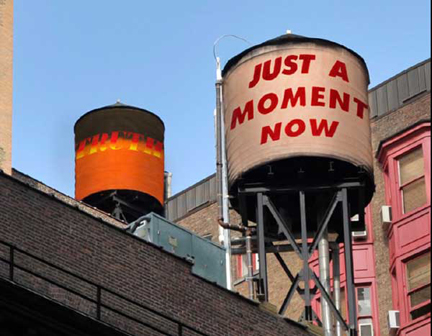 The Water Tank Project is coming to an NYC rooftop near you for three months in the spring of 2013. Word Above the Street's public awareness campaign aims to inspire millions of people to be more responsible with their daily water usage.
Select rooftop water tanks across the city will be temporarily wrapped with original artwork, the subject matter being water. Students, emerging and established artists will take part in the project.
The Water Tank Project will also promote New York City's high quality drinking water and highlight the role of the world's major cities in leading the way to responsible stewardship of water.
How can you help? Donate here. Or…on March 1st shop at Whole Foods as 5% of the sales will be donated to the project. Or…got a tank? Let them use it!
Via Cool Hunting
I found this video on my new favorite site that I just discovered called "I Loved New York". If you're nostalgic for the city before it became generic, check out that blog. You'll love it!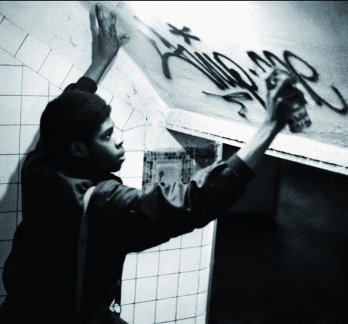 The Leonard Lopate Show wants to know what 10 object you would choose to tell the story of New York. All objects must be able to fit inside a museum. Include a brief description of why you think the object helps define New York City.
The deadline for submissions is today at 5 pm. Then, you'll be able to vote on your favorite objects.
Here's my list. What's yours?
1. Subway token. Watch me date myself now. I remember when a subway token went from 35 cents to 50. I remember the big ones with the Y cut-out.
2. Bagel. Few places make real bagels anymore.
3. Slice of pizza. The ultimate NYC fast food. Hmm, maybe I should add a hot dog cart, but I don't eat hot dogs.
4. Handball. Everybody always talks about stickball. Well, I never played stickball. For my generation it was always Chinese handball. Chinese can be played against any wall, no court needed.
5. Broadway playbill. Preferably "The Odd Couple", a New York favorite.
6. Egg Cream. Nice and foamy.
7. Knish. Yeah, it's all about the food. S'ppose we can do a knish/hot dog cart if you insist.
8. Diner menu. Diners. Another dying breed.
9. Spray paint can. To be displayed with a remnant of an old subway car, please.
10. Shortline bus ticket. Every summer weekend during my childhood, we would catch the Shortline bus up to The Catskills. Borscht Belt bungalow colonies and resorts were as New York as the city itself. But as a child, I was always mesmerized by the walk through Times Square and the Port Authority bus terminal. Trannies, hookers, Black Panthers and Jews for Jesus all one big happy NYC family. It was like something out of Taxi Driver.
Most of my life I've been slightly embarrassed by my New Yawk accent. People now tell me it's not that bad, but I remember traveling as a kid and everyone knew where I was from the minute I opened my mouth.
New Yawk accents are dying out, so I'm kind of proud to have one these days. I love to guess which borough people are from or to try to decipher if they're from Lung Iyland or New Joisey.
Love or hate the accent? Check out this film "If Knishes Could Talk". There's a screening tomorrow night at The Brooklyn Heights Cinema. Tickets here.
"If you don't like the way I tawk, f*ck you".
I totally forgot that the Frank Sinatra song "New York, New York" came from a 1977 film of the same title. And remember that Liza Minelli did the original version?? Hate to say it, but Liza kind of blows Frank out of the water with this one. Watch it until the end. Goosebumps. Agree?
We did our annual New Year's Day romp at Coney Island with the Polar Bear Club. It was a record turnout this year, probably because the temperature was in the 50′s. It's also getting more and more crowded with younger folks every year.
When I first started photographing the Polar Bear Club and Ice Bears (now Ice Breakers) my parents still lived across the street from the beach. Back then, it was just a few old Russians and some lovable eccentrics. Now, it's EVERYBODY into the water!
These are the few shots I got before my camera got wet and stopped working. It would have been a great day minus the camera emergency. Happy New Year!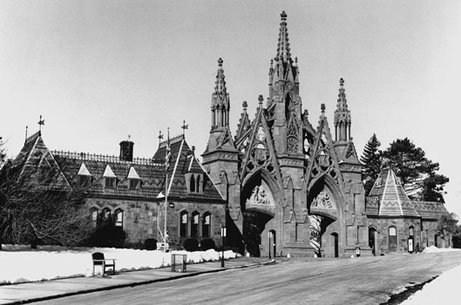 Still searching for that perfect gift for the person in your life who loves New York? If you've been listening to WNYC, you know about The Landmarks of New York coffee table book. It documents 1,276 individual landmarks and 102 historic districts within the city.
Also, give a listen to Leonard Lopate's November 11th interview with Kenneth T. Jackson, Professor in History and the Social Sciences at Columbia University and Lisa Keller, Associate Professor of History at SUNY Purchase, both editors of The Encyclopedia of New York City, second edition. A few fun trivia facts come up…like the Hudson River's original name was "North River" and Wall Street was named that because, obviously, there was a wall down there.
Here's a list of ten, count 'em, ten things to do in NYC over the holidays. A couple from my very own childhood.
1. Dyker Heights Lights. Yeah, I wrote about it yesterday.
2. Walk down (or up) 5th Avenue. Sounds pretty lame, but my mom took me every year when I was a kid. We started at the park and headed down to Macy's (ok, not 5th). We saw the tree and stopped for hot chocolate. Do the shop windows even still have moving decorations? I haven't been since I was a kid. Too touristy.
3. Chinese and a movie on Christmas day. It's how we Jews roll.
4. Support your local markets. Forget the department stores and buy handmade. Great list of holiday crafts shows at Markets of New York. Oh, don't forget to visit the most important one…the one I'm doing!
5. Go for a swim. New Year's Day, as always….with the Polar Bears.
6. A John Waters Christmas at BB King. Don't know anything about it, but if it's John Waters, its' got to be…interesting.
7. Enjoy beer and latkes at the 92Y in Tribeca. December 22. $18 in advance. $22 at the door.
8. Kwanzaa celebration at the Musuem of Natural History on December 31. Song, dance, spoken word.
9. Take a holiday tour of the Louis Armstrong House in Corona, Queens.
10. Couldn't miss The Bronx! Attend the holiday train show at The NY Botanical Gardens.
Yeah, I missed Staten Island. So, sue me.
Did you know that there's an Irish famine memorial in downtown Manhattan? It's been there since 2002 and I just found out about it last weekend. And my husband is from Dublin. He found out about it a few days before me.
The cool thing about the 1/2 acre site is that the memorial "ruin" utilizes ancient stones and soil brought over from the west of Ireland. There are also stones that were brought over from each county, all inscribed with the county name.
The site is elevated so that it feels like an Irish hilltop rather than a Manhattan street. Pretty cool. Don't take my word for it. See for yourself.