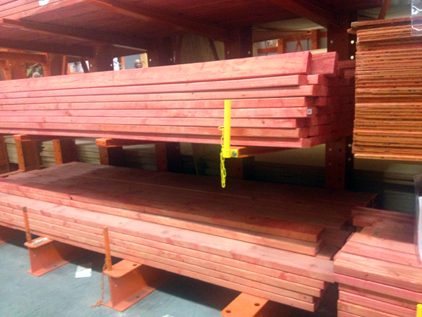 So, I walk into Home Depot the other day looking for pressure treated wood and see all of this red colored wood in it's place. I sez "Wah? It's red!" Turns out this is the new eco friendly alternative to pressure treated lumber. Yes, Home Depot still sells toxic pressure treated. It was just moved elsewhere in this particular store.
The Eco Red lumber is said to be moisture, mold, fire and insect resistant, all without the use of those hazardous chemicals that have made pressure treated the lumber of choice for certain projects. It's also supposedly lighter. Have you ever filled your van with a bunch of pressure treated 4×4′s? I have. They are heavy!
After checking out the website, I'm still not really sure what that red coating is, but the company is Greenguard Gold certified for low chemical emissions. Furthermore, the product is made in America. Again, slightly confused as to whether or not it's actually grown here. The site does say that the lumber is sustainable because it lasts longer, but doesn't fill us in on the growth process. It's all a bit vague or perhaps it's just over my head.
In any case, this seems like a better choice than good ole' pressure treated. Also costs a bit less!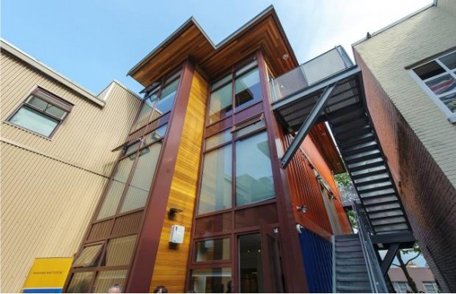 Housing in New York has become so expensive that it's time to think of some outside-the-box options. Being an old home lover, it's always been my ambition to rescue broken abodes. But what if it's too far gone? What if it's actually a tear down? What if building on an empty lot is more affordable?
The building or even renovation process in NY requires going through a lot of red tape. Although I haven't researched local specifications for pre-fab homes, I know that even developers are going modular. Shipping containers? Might not be to code right here in NYC but they are worth looking into.
The photo above, via Jetson Green, is actually an affordable housing development in Canada. It would not look too out of place right here in brownstone Brooklyn. Definitely better than some of those other new builds.
Each unit costs $82,500 and the entire process took about 8 months to complete. This building, as with many other shipping containers, exceeds the code requirements for insulation. You were asking yourself about the insulation, amIright?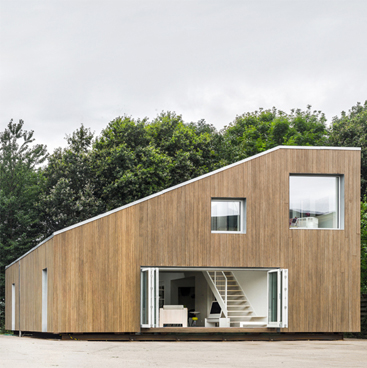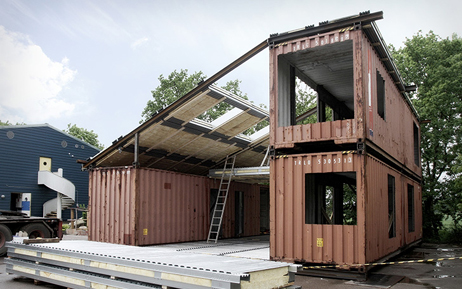 Yes, my friends, the house above is a shipping container home. It's actually three shipping containers located in China designed by Arcgency for World Flex Home. Be sure to hit that link and check out the interior shots.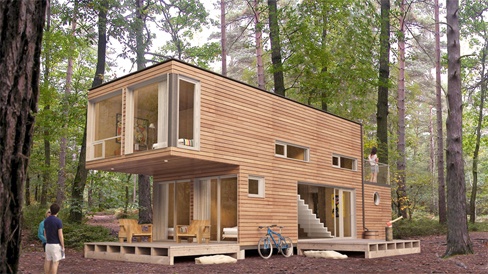 You can purchase the "Hela 1280″ Meka modular house right online for $189,200. This is the largest and priciest of their homes at 1280 square feet. A 320 square foot home goes for $52,500.  The website says it takes 7 days to assemble and that includes everything except city water lines, electrical current and foundation. Of course, it does not include dealing with the DOB. Let's also not forget that shipping the shipping container may cost as much as the actual house. The company ships worldwide with the headquarters being in Canada.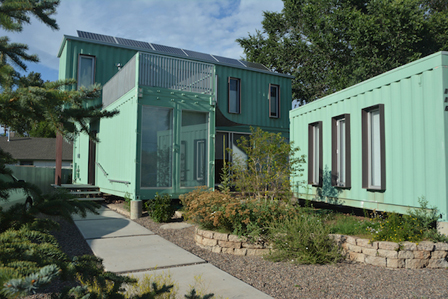 If you're saying "None of these look like shipping containers." well, here's one that does. The six container home was actually designed by students (friggin' exceptional kids who aren't drinking their youth away) and took two years to build (Ok, not THAT exceptional). The home boasts concrete floors, a roof deck and some exposed container interiors. Do check out the other pics, especially the exposed steel beams and support columns. It's industrial looking yet totally homey and warm.
Ugh…and now I think I just found a new obsession.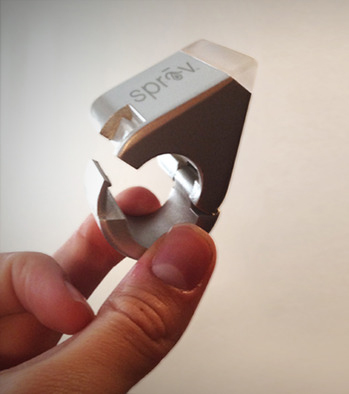 Are you a 20 minute shower person? Do you even know how long you stay in the shower running the heated water? How much water is consumed during your shower? Well, now there's a way to find out.
The Sprav meter attaches to any shower head. It's not a water conservation filter but rather a guilter. The concept is pretty simple. Green light means you're not a water hog. Go into yellow and maybe your showers are a bit too long. Red light means "WTF, dude?". If you are consistently a red light shower person, then it may be time for you to change your ways unless you're a very filthy person.
Check out the Sprav Kickstarter campaign below.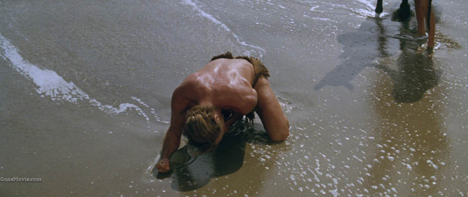 It's not everyday that I can blend my favorite musicians with the subject matter of this blog, but today is my lucky day! File this one under "green", "treehugger", "environment", thank you.
Recognize this guy? It's Carl aka Chas Smash from Madness, the ska band that has been around since the 70′s but people in this country only think of them as the one hit "Our House" wonder. Quite a shift from the danceable nutty tunes we usually see him doing.
It's beautiful, no?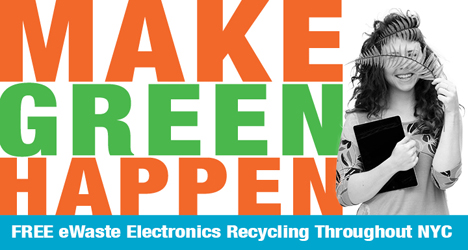 If you're anything like me, you have about four defunct Macbooks sitting in a closet somewhere taking up valuable space. And if you're anything like me, they've been there for years and what I'm about to share with you won't change that.
But I'll try.
Hey kids! Gather up your old electronics for the eWaste Recycling program taking place all month throughout the city (mostly Manhattan and Brooklyn with a touch of Queens). You can recycle not only computers but they are taking TV's, video games, cell phones and "other" as well. Click on the link to see locations and dates.
If you're a lungeyelander (translation: Long Islander) or live in parts of Queens blessed with LIPA service (and when I say "blessed" I mean "cursed"), you can actually get some bucks for recycling your old appliances. They are paying $50 for each working fridge or freezer including free pick up. No need to deal with Craigslist crazies! $20 voucher for working air conditioners and dehumidifiers as well. There are some guidelines to follow. Click that link to find out!
Check out Grow NYC for swaps and other recycling events. They are da bomb! Do people still say that? What do you want from me? I'm 48 years old.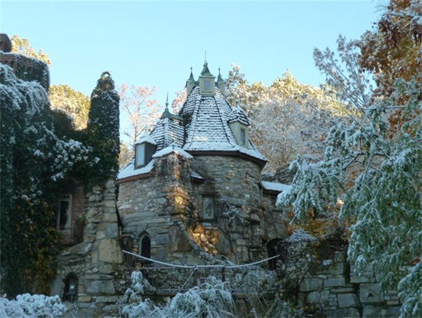 Ooh, I just came across some suh-weet news. You know the fabulous Wings Castle in Millbrook? Yeah, the quirky fairytale castle built out of reclaimed materials. The one I wanted to buy back when it was for sale a few years ago. No, of course I couldn't afford it.
But perhaps I can afford to stay the night. Y-ah! It's now a B&B! The choice of rooms include the tower room or the dungeon in the actual castle or an entire cottage can be rented.
Drawback? No pets and not even kids. They are very strict about cancellations. Also, in keeping with olden days technology of people who live in castles, you cannot book a room online. You must call. A land line! The prices aren't listed online.
I know, I know, it sounds like a pain in the arse, but that castle is so effin cool! Plus, you can get sloshed at the Millbrook Winery down the road and walk home. What could be better?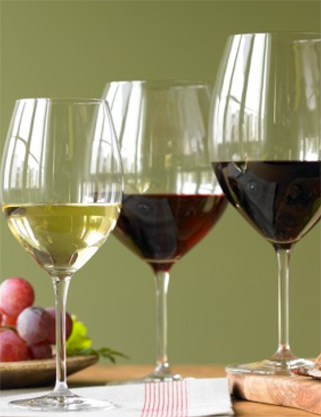 This household does not have a good history of retaining wine glasses. In fact, we go through them as if they are disposable. Luckily, a six pack of Ikea wine glasses cost only a bit more than a grande latte, so it hasn't put us in the poor house just yet.
But let's face it, breaking glass is not only annoying, but going through so many glasses is not eco-friendly. So, I'm thinking of foregoing the Ikea and investing in proper unbreakable glasses. When I say proper, I don't mean plastic. And when I say plastic, I don't mean party glasses you get by the package at Costco. They do make high end shatter proof wine glasses out of plastic that look gorgeous online, but I just can't.
So, glass. Not many options, but I did come across a couple.
Hercuglass claims to be five times more shatter resistant than regular glass. Notice that nobody is saying "unbreakable". The glass making process is related to that used to strengthen aircraft windshields and iPhone covers. Prices are not bad at all. Well under ten bucks per glass. I can live with that. Plus, many of the styles are made in the USA.
The Korin Ion Strong wine glasses are manufactured in Japan and meet European standards. There is only one distributor in the US which is probably why a set of six will set you back $150. Still, if they last a good many years and offer prevention of slitting your big toe on a piece of broken glass, perhaps it's worth the splurge.
Priced right down the middle is the Schott Zwiesel series of wine glasses. This Tritan lead free "crystal" design uses titanium in the strengthening process. This is a German based brand and let's face it, those Germans know how to make a good product. Priced at $60 for a set of 6 online, they also sell for slightly more dough at retail outlets such as William Sonoma and Pottery Barn. The wine tumblers are under $50 and they will probably last twice for those clumsy folks who knock over the stemware.
Check out this Dr. Vino article for some more options and reviews.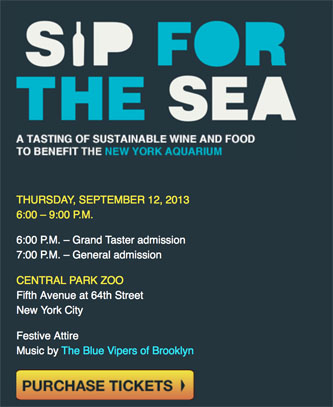 I don't get it. I love the NY Aquarium. Of course I want to see what's best for them and especially their cute aquatic inhabitants. So, there's this benefit, right? Sip for the Sea on September 12th.
Here's the catch (pun intended). The fundraiser is a tasting of sustainable wine and food. SEAFOOD!! Maybe it's because I'm a crazy animal rights vegetarian, but why serve seafood at a benefit for sea creatures? I guess an aquarium isn't really benefiting sea creatures but I'd like to think it's educational and they want the best for our underwater friends.
Am I the only one who thinks this is wrong?
Anyway, click on image above if you want to attend. I'm sure it's for a good cause. Just let them know that you have a buddy who couldn't come because there was nothing for her to eat.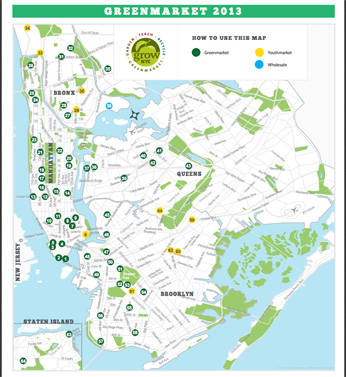 There really is no comparison between grocery produce and freshly picked, organic harvest. The problem with organic is that it's pricey and not always so convenient to buy. Well, there is hope for ALL of NYC yet, including low income earners.
I heard it on NPR (actually read it) that Grow NYC has created an initiative called Health Bucks for underprivileged New Yorkers to purchase farm fresh foods with vouchers from markets around the city. It's actually a medical program for overweight patients to obtain prescriptions to buy healthy food.
For the rest of us with middle income and black thumbs, we still have to buy with cold, hard cash. Personally, I'll have to drop the convenience excuse because I just found this handy schedule on the Grow NYC website. No more guessing where and when these farmer's markets will take place. It's probably been there all along for people who actually took the time to look.
BTW, peruse the site. It's like the bible of green living in NYC.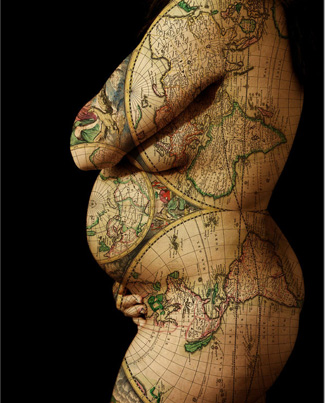 Earth Day is just another day to anyone who cares about the environment the other 364 days of the year. The truth is, today should be no different. Here are 10 things you should be doing all the time to help your Mother Earth. They are so obvious that it's nuts anyone needs to be reminded. Yeah, I mean you!
1. Turn off lights when not in the room
2. Shut off water while brushing your teeth. Water should be left on for rinsing only.
3. Same goes with washing dishes.
4. Laundry and dish washers should only be run with a full load.
5. Recycle! Recycle! Recycle!
6. Vintage clothing is way cooler than that new made-in-China crap. Second hand thrift shopping is the way to go.
7. Unplug electric "vampires" that suck power even when electronics are off. That means all battery chargers, TV's, power strips and pretty much anything else that's plugged in.
8. Take public transit instead of your car.
9. Stop overlooking the impact of your meat based diet. You don't want to think about how animals are tortured and killed everyday? Do you realize the natural resources that go into producing that bloody hamburger? Grains and water for feed crops, land and deforestation, methane gas produced by animals and fuel for production and transport. Yes, all that is needed for vegetable crops too, but research how many people can be fed on the resources it takes to feed one single cow.
10. End the paper trail! Does anyone still get paper bills that they pay by check? If so, you're a total dinosaur. It's 2013. Everything is online, man.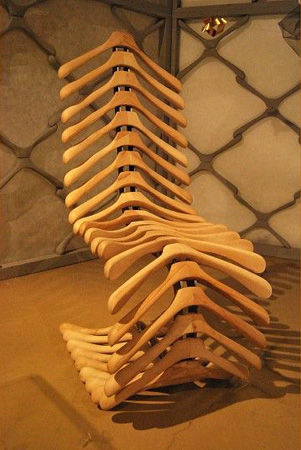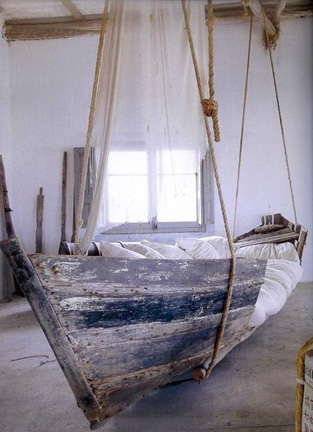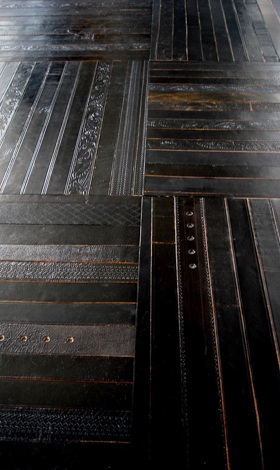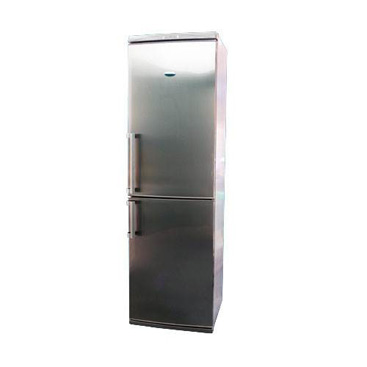 New York City. A town where living quarters are as tight as those jeans from high school that you never threw away. You would think small appliances would be easy to buy, no? Not really.
It was only recently that I came across the Summit counter depth fridge. Yes, there are plenty of narrow refrigerators, but, ah, this one is tall as well, so it actually fits more than a day's worth of groceries. At 79.5″, it's got an extra foot on most of the others.
I had my hands on one at Build it Green. $275. I paid and said I'd pick it up in a few days as I couldn't fit it in my van at the time. Should've just shoved it in there. Got a call from them to say it had actually been sold to someone else prior to moi and they neglected to put the "Sold" sticker on it. $275.

So, I kept looking. Oh, I should mention that they sell for over $1000 new, which is why I was only looking at second hand. Over a thou was not in my budget for a modest 2 family in Rockaway.
Anyway, tried to get a few others on Craigslist, priced $375 and up. They were gone before I even emailed. Finally, I got my hands on the older, discontinued ConServ. Summit took over for ConServ some years ago. Ok, so I paid $450 for an old model. I did not wait nor try to bargain them down. They said they had 20 more people who wanted it and after shopping around, I believe them.
The Scandinavian appliance is designed by Bang & Olufsen artist David Lewis and it's since it's so extremely energy efficient, I figure that this old gal will be about as efficient as a brand new cheap-ass fridge.
Apart from Summit, there are some other tall and slim fridges out there. Fagor and Liebherr make similar models, priced close to or over $2000 new.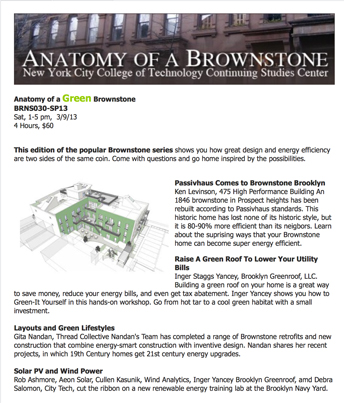 Curious about green building technology and home maintenance? Well, here's your chance to learn more! City Tech is offering their "Anatomy of a Green Brownstone" course this Saturday. Four hours for sixty bucks. It covers green roofs, solar and more.
This is a few years old, but I've just discovered it so it's new to me.
Hollywood is full of environmentalists. So you would think the movie industry should be green, right? Well, a film production company tried to shoot a movie that was entirely green and it didn't go so well. Check out the trailer for "Greenlit", a documentary on the eco-filming of "The River Why".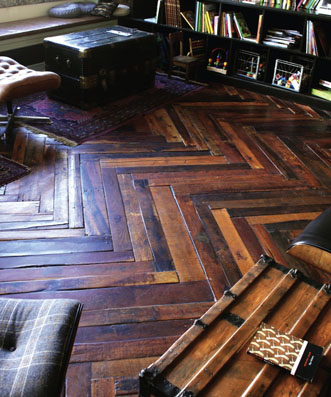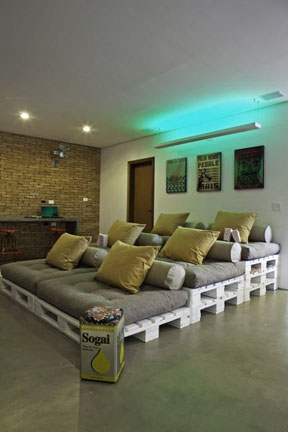 Shipping Pallet Kitchen Island