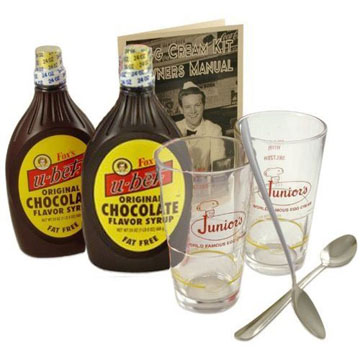 Know how to make a proper egg cream? Fear not. Junior's has glasses with the recipe inscribed right on them. And they are cu-ute!
The glasses have been around forever, but I just noticed them last weekend when I went for my latkes. Unfortunately, they are not on the Junior's website. You can find the glasses or an egg cream kit (as above) online, but if you're in Brooklyn, pick them up directly from Junior's for 5 bucks.
Yes, 5 bucks. They each come in their own Junior's box too. Can't beat that!