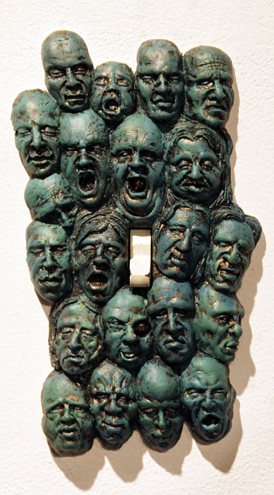 Every now and then you come across some real talent on Etsy rather than someone who's handy with Mod Podge. Case in point is this sculptural switchplate above. $30 buys you a functional piece of art from Rusty Ventures.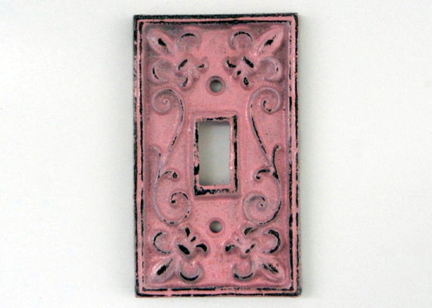 Pretty in pink hand painted, distressed and protected cast iron plate. Ten bucks from Juxtapositionsc.
$15 from Vermont Slate Art. This toggle switch is made from recycled slate roof tile. They also have marble and granite, but IMHO, this is the nicest.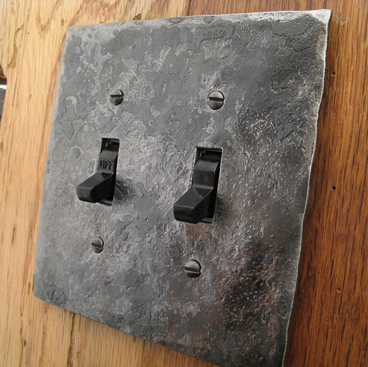 Hammer textured hot forged steel from Black Turtle Metals. This plate will last a lifetime for merely $20.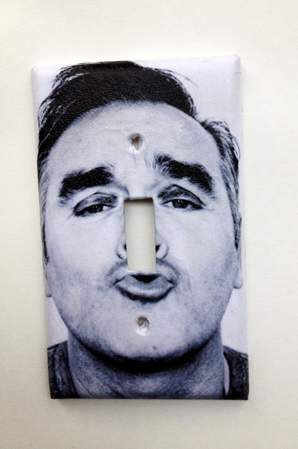 And what switchplate collection would be complete without Morrissey? I tend to shy away from the glued image plates because they start to look raggedy after a while, but you can't go wrong for eight bucks. You probably paid as much for your beer last night. From Gingersnap Press.