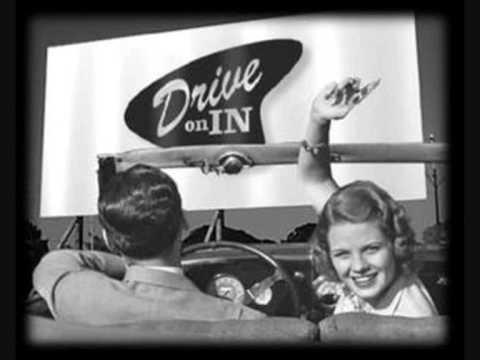 Check out the Google today. It's the anniversary of the drive-in theater! Raise your hand if you're old enough to remember going to drive-ins. Yeah, my hand is raised.
Although drive-ins are few are far between these days, they still exist. I went to one while visiting my folks in Florida a few years ago. It was a drive-in megaplex, like 8 screens. People were just hanging out talking outside of their cars. WTF? Actually, I nearly got into a brawl with a woman in an indoor cinema upstate once for CHATTING ON HER PHONE DURING THE MOVIE. Man, people are friggin rude.
So, back to the topic. Here are some of the remaining drive-ins in the New York area. The norm for admission seems to be eight bucks for a double feature.
Delsea claims to be the only remaining drive-in theater in New Jersey, the place where drive-ins were invented in 1933.
Fair Oaks in Middletown, NY
Overlook in Poughkeepsie
Hyde Park Drive-In. This was one of the reasons I was interested in that Hyde Park house I looked at. Did I mention that there's also a retro roller skating rink in Hyde Park?
Hi-way Drive-In, Coxsackie
Here we go again! It's a vicious cycle for me. City home. Country home. City home. Country home. After losing my shirt on the Beacon home during the market downshift, I vowed never to invest anywhere other than the 5 boroughs again. I also vowed that would be my last renovation.
But I am an addict. I'm itching for a renovation even though I know it's bad for my physical, mental and financial health. And right now, upstate New York is one big bargain basement!
Good thing I don't even have the savings for a bargain right now.
But…
Now is the time to buy. There are plenty of second homes on the market. The economy is depressed. Towns are even more depressed. Interest rates are as low as they get. Passing through Stone Ridge last week, it looked as if every other house was for sale. In once completely unaffordable Rhinebeck, there were actually a few places under $200k. People are nervous and can't do the second mortgage and high taxes. They are purging.
Ah, we didn't get to see that Millbrook property I wanted to look at. Decided not to schlep to Millbrook when we saw that there's already an accepted offer. Somebody is making a good move.
What *I really want is an entire bungalow colony. A house? Been there. Done that. Borrring. I need more of a challenge. I'm bringing back the Catskills, baby! (*Notice I say "I", not "we".)
We looked at two abandoned colonies in Ellenville (see below for listings). The town didn't seem as run down as it did a couple of years ago, but maybe that was my rose colored glasses. There were some active colonies that had been taken over by Hasidic Jews. It was nice to see some life up there even though those people wouldn't play with me. My idea is to make a colony for the oughts. I hate to say it, but a hipster colony.
The reason the Catskills faded was that people were able to fly to distant destinations. Although that still remains true, the staycation has become more popular since flying is a pain in the ass now. Less money, less time, more responsibilities means staying closer to home looks better.
The idea is exciting. Probably a helluvalot more exciting than actually restoring an entire colony. I have some peeps who may be interested in doing this with me and we'll probably look into it more seriously come September. A cooperative thing would be easier than going it alone.
Ping me if you want in. What's the worst that can happen? You'll learn to renovate and have a place to go for the summer.
Camp Road. 21 units on 7 acres. $284,999.
Katzman Road. 13 units on 35 acres. $218k.
We took our dog friendly vacation in Red Hook, NY this past week. After giving up our upstate home connection last year we reckoned it would be easier to rent a place whenever we felt the need to get out of the city. Dog friendly vacation rentals are plentiful enough. We just have to worry about the extra clean up and damage that our mutts may cause.
The dogs had an awesome time, of course. Long hikes and paddles in creeks. Chasing down invisible creatures. This vacation really WAS for them. I had a nice time too. At least I think I did. The fact is that, oddly enough, after 7 years of country living, I still feel completely out of my element there. I try though. And I do enjoy it to an extent. Really!!
When we first arrived at the house in the woods we were greeted by Sari of the management company. Her truck pulled into the driveway just before us…a big pick up with an American flag on the rear window. Hubby said "That must be her." I was like "No way. She has a 212 exchange on her cell phone." Sure enough, it was her and sure enough the truck was just a loaner while her Jeep was in the shop. After screeching and jumping from  frog, Sari explained that she was a born and bred Manhattanite who had only moved up there three months ago. We spoke about city-girl-life-in-the-country and my husband worried that my words might send her packing.
Anyway, here's what we did during the week. Click on links as they are recommendations or places to avoid….
The house was lovely. It's actually located in Gallatin, which is how we got the wooded seclusion. A bit remote, as it's about 10 minutes into Red Hook or Tivoli. It sits on about 4 wooded acres. There's a bit of a landing with some seats if you wanted to hang out in the woods, but we stayed on the deck. We were able to keep the dogs confined up there so they wouldn't run off chasing deer. There was a table and chairs and lounge chairs. And oh yeah, a hot tub!
The house is perfect for shares because the 2 bedrooms are set up on either side of the kitchen/living room and each has it's own bathroom. The driveway is shared with other neighbors who we saw from time to time.
On the way up we stopped in Beacon for lunch and a hike. Dennings Point is where we used to take our dogs all the time (Lyme Disease warning) when we lived there. It was an easy hike in which we knew the trail and we wanted the dogs to calm down before arriving at the house. While there, we also noticed that Long Dock is finally taking shape. They've built a kayak rental kiosk down at the riverfront. It's not up and running just yet but it looks like it won't be long. Also of note is the Roundhouse at the other end of town.
Two of the better hikes we took near Red Hook were the Stissing Mountain Fire Tower and Ferncliff Forest. The Walkway over the Hudson in Poughkeepsie is definitely worth doing. The dogs had to stay on leash for that one, but the humans enjoyed it. We missed our beloved Poet's Walk this time but we made it to Minnewaska which was pretty crowded. Hated Mills Norrie State Park in Staatsburg. Manicured lawns and paved road, but the few trails we found were not maintained and didn't go very far. Maybe we were missing something?
The most fabulous hike was up near the Berkshires (less than an hour from the house). Bash Bish Falls can be an all day affair even though we only spent a couple of hours. The park is great for picnicking, hiking, swimming and camping. The falls are amazing and even though swimming is no longer permitted because of several deaths, people do it anyway. The deaths were caused by stupid people diving off the rocks into the water, not just swimming in the hole.
We actually had some minor difficulty renting kayaks locally during the week. The kayak companies ran tours but didn't want to just rent them out. We ended up renting on the more laid back west side of the river. Kenco on Rt. 28 in Kingston rents kayaks for $55 apiece or $65 for a tandem. You're on your own from there. They'll give you a map and some suggestions but they don't bring it down to the water for you. We ended up with a tandem because that's all we could fit on our car. We put in on The Rondout in Kingston. It was an interesting urban trip where we saw old boat yards, shipping containers and other industrial ruins. Pretty cool. Only not so cool because shade was hard to find. My biggest complaint was the sun. There were several beaches to pull into for a picnic.
We spent our evenings more civilized like. Upstate Films has a second location in Woodstock now where we saw a great Oirish fil-im called "The Guard". American Don Cheadle was an executive producer and supporting actor. Go see it!
Dined at some good restaurants, both old and new to us…
Terrapin in Rhinebeck. Good vegetarian selections on menu.
Luna 61 in Tivoli. Completely vegetarian and always awesome.
Rosendale Cafe. Nowhere near Red Hook, but if you're in this neck of the woods, it's the best vegetarian place around. The backyard is very dog friendly too!
Red Hook Curry House. Popular Indian buffet.
Red Devon. In Bengall? Met friends for dinner here. It was really good and not all that far but it seemed like it was in the middle of nowhere. It was busy enough and yes, it was worth the trip.
Portofino. Another schlep! This one in Staatsburg. You drive through a completely rural area and then all of the sudden….hello…there's a restaurant! Family style Italian. It was good and the waitress was a hoot, but she and the kitchen gave me shit for trying to get a cheeseless eggplant dish, so I dunno.
That was the enjoyment part. Tomorrow I'll fill you in the real estate bit.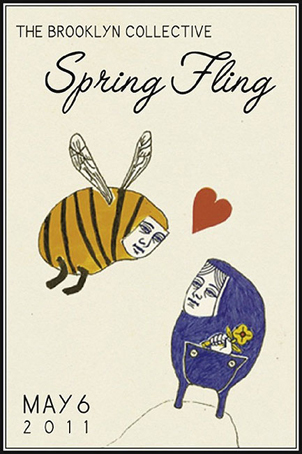 Tonight! Brooklyn Collective Spring Fling! 30 new collections on display from local artists. Drinks on the house and a performance by The Foo Fighters! (Ok, it just says "surprise musical performance").
Friday, May 6th
212 Columbia Street
(between Union and Sackett)
6pm – 10pm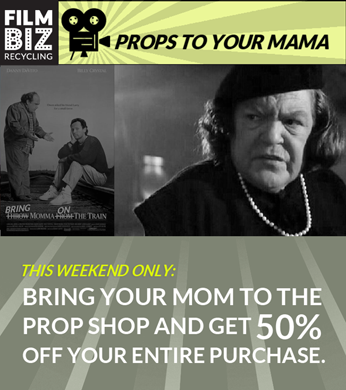 Bring yo mama along to to Film Biz Recycling and get 50% off your entire purchase! Damn my mother for moving down to Florida! This event is taking place alllllll weekend long.
Film Biz Recycling is now located at 540 President in Gowanus, Brooklyn. Open 12-7 on Saturday and Sunday.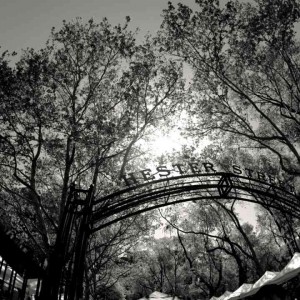 Hester Street Fair (a weekly market) opens this Saturday. The vendors are of the vintage and crafty variety, so you can't go wrong. Throw in some food and awesomely witty t-shirts and you got yourself a fab-o market! If you're in the neighborhood, you can hit Katz's Deli or Chinese Dim-Sum for lunch.
Hester Street Fair is located on the corner of Hester and Essex.
And for some non-shopping fun, there are two good Mother's Day weekend family oriented events taking place on Saturday at The Highline. Artist Kim Beck leads a hands on Family Arts Workshop that explores New York's "canopy". It involves a scavenger hunt!
The Big Picture Bike Tour follows the original route of The Highline at street level. Tickets are $10.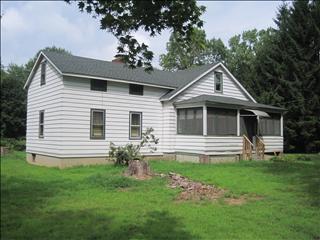 Oh, this is bad. I just got agent's access to Dutchess, Orange, Ulster and Sullivan County MLS. My renovations are nearly finished in Brooklyn, summer is near and I don't have a weekend place. I shouldn't look. I'm not in the market. But it's so tempting. Must stop looking…. (But if you want to look at them, maybe I wouldn't mind taking a drive up with you.)
The house above is a "handyman special". Those words are music to my ears. For $159k, you can be located right in the Village of Rhinebeck on 2.8 acres. Hello! It's not a small house either: 2575 total square feet. 1000 of that is unfinished, but the place needs a total rehab anyway. 
Hyde Park short sale for $179,925. An 1850 Colonial on 3.46 acres. The house is 2300 square feet and has a barn! Doesn't look to be in bad condition.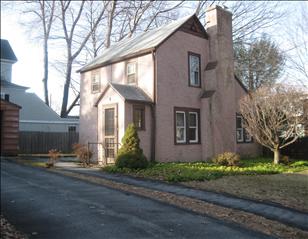 Village of Millbrook. A 1940 stucco 824 square foot home on hardly any property. Listing price is $180k and the agent says bring in all offers. Ooh, this looks like a nice fixture upper! What better way to spend your weekends in the country than working on your house. I kid, I kid.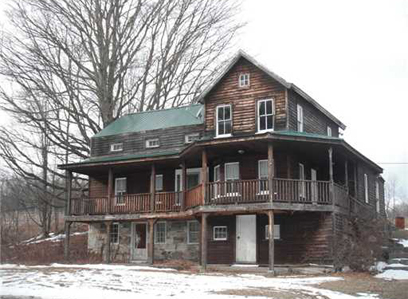 This one actually brought tears to my eyes. This house wants some lovin'. Located in The Gunks near the town of Pine Bush, famous for it's UFO Festival and my mom's siting of the KKK way back in the early 70′s. (True story. They're probably long gone by now.) This deliciously scary looking 1820 fixer upper is $198k and sits on 2 acres. Heeerrre's Johnny!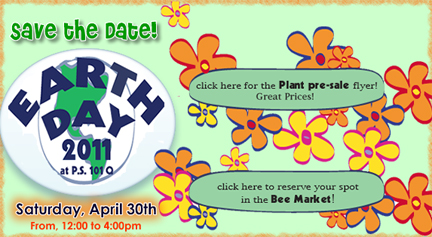 Queens Peeps! The PS 101Q Earth Day Flea Market will take place on Saturday, April 30th from noon-4pm. Address is 2 Russell Place, Forest Hills, NY 11375. Take the E/F train to 71st/Continental. I'll be set up right next to Ms. Peculiar Whimsy.

It's here! The 30th Annual Cherry Blossom Festival is on this weekend at the Brooklyn Botanic Garden. Bring your Allegra!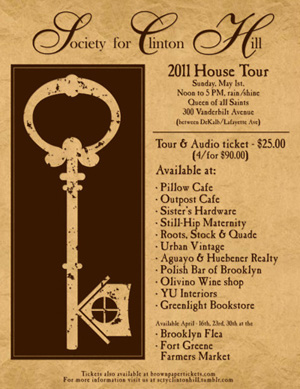 Clinton Hill House Tour sponsored by the Society for Clinton Hill is this Sunday, May 1st from 12-5. Pick up tickets at various venues or get them online here.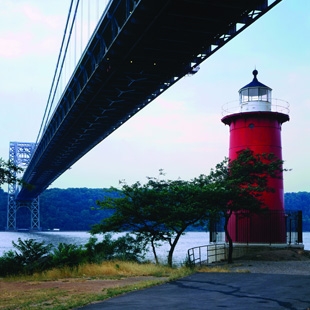 Looking for something to do now that the weather is willing to cooperate? Hey kids, here's an idea that's fun and productive! Visit an old house museum. Get your inspiration from historic homes on a Saturday and start ripping into your house on the Sunday. (Some of these places are only open on weekdays, so you'll have to call in sick.)
In Manhattan. FYI, did you know you can take a tour of Gracie Mansion? I never even considered that. Shipping merchant Archibald Gracie built this "country home" in 1799. It went through a few incarnations, including the Museum of the City of New York, until 1942. Fiorello La Guardia was the first mayor to move into Gracie Mansion.
Also, check out Manhattan's only remaining lighthouse!
In Brooklyn. The Lefferts House has been right under my nose all these years and yet I've never been inside. This is one of the few remaining farmhouses in Brooklyn. The period rooms reflect daily life in the 1820′s and what finer backyard than Prospect Park?
In Queens. King Manor Museum was home to Rufus King, one of the first senators from New York. The house opened as a museum in 1900 and today, programs focus on King's role in the antislavery movement.
In The Bronx. The Edgar Allan Poe Cottage is currently closed for restoration, but I'm including it here anyway because Poe is too cool to pass up. Poe spent the later years of his life in the 1812 cottage. He wrote such poems here as "Annabel Lee" and his wife Virginia actually died in the cottage.
In Staten Island. The Alice Austen House Museum is a Victorian Gothic cottage overlooking the water near on Verrazano Narrows. Austen was one of the first female photographers in America. The museum features Austen's images as well as those of contemporary photographers. Plus, it's a great old house.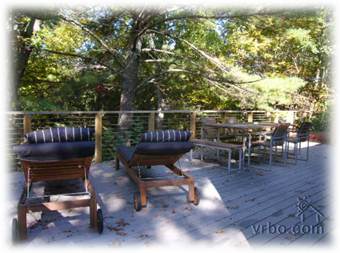 Our first year since 1999 without a country home. Don't get me wrong, it feels great not to have the extra headache! "We could go anywhere we want now. Not stuck with just one place." Said I. Overseas? Cross country?
Yeah, right. Who am I kidding? It's all about the kids. Dogs, of course, in this instance. They ain't Four Seasons material. Nor are we for that matter.
So, a few months ago we decided to do what we do every year….go upstate. It was early enough to book the house of our dreams. Secluded large home on lots of acres, hot tub, close to a great town.
And then we got distracted.
Fast forward to this week. Oops, better book that perfect vacation rental. Summer is just around the corner!
Let me tell you, it was tough. Lots of places are already booking up. If you're thinking of staying fairly local for a weekend, week or monthly getaway, you better get crackin' and book that shit.
In the end, I think we did find a great place. It's got the hot tub! The house is near Red Hook and sits on 4 private acres.
And the best part about it? It's not our house.
Looking for vacation rentals? I found Vacation Rental By Owner to be the easiest search for pet friendly homes. There's a little paw print icon indicating which homes welcome dogs.
Other places to find rentals:
Craigslist. You'll have to search the area you want to stay, not NYC. Is that obvious? I thought listings should be posted under NYC for people wanting to get out of NYC, since this is the center of the universe.
For the first time in over 10 years, I don't have a country escape from NYC. Now that the weather is showing signs of improvement, it's all about my summer vacay. I'm assuming it's wise to book a rental like asap, right? No, I don't want to go to the same place for the entire season. A week or a few weekends breaking from the Big A will suffice.
Now, I'm usually an upstate gal, but maybe I want to try something new? Below is a list of lovely weekend getaways from NYC. Any thoughts for a secluded place in the woods where our dogs can run free? Must be close enough to restaurants and culture or we'll die.
1. Catskills. Better the devil you know. Been going to the Catskills since birth. There's something nice about knowing where you're going without having to explore. Especially since this will be our "relaxing" vacation with the dogs. I'm including the before-you-hit-the-Catskill-area too…New Paltz, High Falls, etc.
2. Hudson Valley. See Catskills. I'm talking the other side of the river, even though HV encompasses both sides all the way up to Albany. Rhinebeck, Red Hook, Tivoli.
3. Finger Lakes. Never been. I'm eying it as a possibility as it looks beautiful and it will probably have everything we're looking for. Plus, my friend Scott who went to Ithaca says I'll love it. Moosewood Restaurant and very pet friendly because of the veterinarian school. Added bonus: Seneca Falls aka "The Real Bedford Falls"! Best to hit that during Christmas season when the "It's a Wonderful Life" festival is on.
4. Berkshires. It's got the hikes, culture and restaurants. There's something…goofy about the Berks. Like chainsaw-bear goofy. I like the Berks. They just don't excite me.
5. Martha's Vineyard/Nantucket. Never been. Whaddya think? As you can see, I'm more of a woodsy person than a beach person. I do like a laid back atmosphere. Hamptons not for me! Would I hate it here? I dunno.
6. Jersey Shore. Hanging out with Snooky and the Situation! Actually, Cape May kind of intrigues me. My senile grandmother used to talk about her childhood summers there all the time. And you know, I love me some Victorians! We can also hang with The Queen of Jersey Shore.
7. Shelter or Fire Island. Yeah, I'm grouping them together. Maybe for a weekend, but I'd get claustrophobic if I had to spend more than 3 days. How are they with dogs anyway?
I thought I was so smart. I had it all planned out. Booked the hotel a month in advance. We would drive to MD early Saturday morning, leave the car at the hotel and take the metro into DC.
I overlooked one thing. Everyone had the same plan.
When we arrived at the Silver Spring metro station, there was a line down the block. Ok, it's just a ticket fiasco. We're New Yorkers. We can navigate this line and get to the platform. (*Note to any budding DC entrepreneurs: Scalp metro tickets during huge events.) BTW, we did do a good job getting to the fastest line.
Platform was mobbed. After letting 2-3 trains pass with no chance of getting on, the husband had a great idea. "Let's go the opposite direction!" shouted he, for all to hear. Whether everyone took his advice or copped on for themselves was never determined. We barely managed to get on the train to take it back to the first stop. Lucky for us, they didn't make us get off before heading back to DC, because the train was completely full.
We were on our way! By now, we knew we were going to miss the National Anthem (I was sure Bruce Springsteen was going to perform that) and sadly, Father Guido. The "kids" on the train weren't too disappointed with that as they had never heard of him. Ugh, youth.
Luckily, one of those little smarty pants was able to stream the rally live on his non-iPhone PDA, so we caught a bit of what we were missing.
Yada, yada…we get there about 2 hours late. Had to stop at the Smithsonian to pee, find a way in.
Can't see or hear a darn thing.
Well, what did we expect?
One thing I did manage to hear from a mile away was Tony Bennett. I can now cross that off my bucket list. Seeing (or hearing) Tony Bennett live.
Anyway, it was pretty awesome to be there! Lots of fun. Great experience. Really effin tiring walking around the city afterward trying to find a place to sit and have a drink or food. The lines were out the door at EVERY. SINGLE. PLACE. If the city was so overrun by this rally, I can't imagine what the inauguration was like.
The next morning, I was chatting with a woman at Starbucks. A young, black, well educated woman who informed me she was a tea party conservative.
I didn't even ask her WTF?  It was all very civil.
Perhaps a bit of sanity was restored.
(PS: I also believe she was a plant. An actress. But that's just my theory because I can't believe…..you know.)
More photos on Flickr.
Jon Stewart and Steve Colbert take Washington on October 30th and FYI, hotels are starting to book up already.
Any time I've visited DC in the past, I didn't have to worry about finding my own way. It was all school trips or staying with friends and family.  Yesterday, I spent waaay too much time figuring out where to stay for a single night. When I finally narrowed it down, the places I liked didn't have vacancies.
I'll pass on the few tidbits of information I came across.
It was originally announced that the rally was being held 8am-5pm. Now both sites say 12pm-3pm which makes more sense. There is still some confusion and I hope I'm not wrong because it's a matter of going down the night before or the morning of.
Getting there. Amtrak is about $100 round trip. There are many bus companies leaving from NYC (and everywhere!) but that's more hit or miss. Best thing to do is check Yelp. Apparently, some of those Chinatown buses are kind of gross, although some of these people may just be whiners.
There's a carpool group on the Rally Facebook page.
There's also a separate information page set up on FB for the rally. This has transportation and lodging links.
The Colbert Forum has some good Fear March info, including transportation.
Washingtonian and their "Best of" is really informative when it comes to getting a feel for the different neighborhoods. My original thought was that I wanted to stay within walking distance of the rally, but now I know that the Metro is King. Anywhere within walking distance to the train is golden, whether it be DC, MD or VA. Tip: According to Washingtonian, Silver Springs has lots of vintage shops and ethnic restaurants.
Lodging. Apart from the usual places to book hotels (Orbitz, Side Step, Hotels.com), don't forget about vacation rentals and B&B's. AirB&B lists people willing to share rooms or their entire apartments. And don't forget Craigslist! If all else fails, people are willing to give up their bed or couch to earn a quick buck.
Now it's your turn. If you've got any info…spill it!
Governors Island opened to the public in the early oughts while I was living upstate. I finally got a chance to visit over the weekend as there was an art fair I wanted to see.
The island, considered part of the borough of Manhattan, was referred to as Pagganck ("Nut Island") by Native Americans. The Brits and Dutch each had control at one time or another. Starting with the Revolutionary War, Governors Island served as an American military base through just about every war until it switched over to the Coast Guard in the 1960′s.
So, who owns it now? Why, we do! In 2003 the federal government sold 150 acres of Governors Island to the people of New York, with the Island's governance and funding jointly shared by the City of New York and State of New York. The remaining 22 acres was declared the Governors Island National Monument that is overseen by the National Park Service.
Enough history. What is there to do on Governors Island? Well, there's a little somethin' somethin' for everyone. BTW, the art exhibit was excellent. Five four story buildings filled with some exceptional work.
I was impressed by the recycling effort on the island. Plenty o' bins for trash AND recyclables which you don't normally see enough in city parks. But not only that…some of the garden sculptures made from reclaimed materials are truly impressive.
You know what the leaves on this tree are made of? Joint compound lids!
Kiddie park built from pallets, reclaimed house materials and more! Mini-golf! Trampoline school! A beach! Historic house tours!
The ferry takes 5 minutes and it's free. Word of advice. If you visit Governors Island, wear comfortable shoes. Lots of people bike around the island. Bikes are allowed on the ferry or you can rent one. There are also trams for less mobile folk. Enjoy!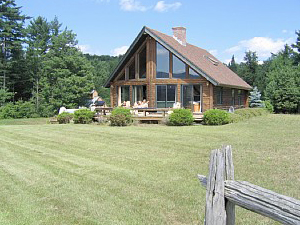 We're off to Stowe, Vermont for a (hopefully) relaxing weekend. Staying at this place, which looks quite nice. If you know of any summer festivities in that area, let us know! Flea markets? Thrift shops? Wonderful veg-friendly restaurants? Good dog hikes?
Happy Monday….MY BIRTHDAY!!!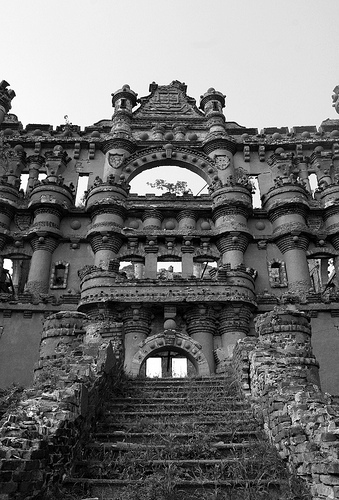 East Side of the Hudson
Bannerman Castle Tours. We did the Bannerman kayak tour last year. It was great (except for the weather). You don't have to kayak. There are larger vessel trips for the youngun's and elders but there is some uphill walking involved and this is a hard hat trip.
Pow Wow on the Hudson, Wappingers. I see this advertised every year, but have never been. I'm worried it might be like the time I really, really wanted to go to the Renaissance Faire for a laugh but it was all WTF and not much fun.
Mario's Biggest Yard Sale Evah! You've seen several Mario posts here before. The guy's got the goods…and the prices are right. Flickr set.
Stormville Flea Market. Only happens a few times a year, usually on 3 day holiday weekends. Huge market for antiques dealers and some crap vendors. Huge.
Prisoner of Second Avenue at the Ghent Playhouse. Ooh, one of my favorite movies! Jack Lemmon, Anne Bancroft? Of course, this is a live performance of the Neil Simon play.
West Side of the Hudson
New Paltz Crafts Fair. An annual trip for me. Every year since we've lived upstate, the same Boston via Dublin friends come to stay with us for the weekend. Every year, this is what they want to do. I enjoyed it the first 2 years, but it's the same country craftsy vendors every year. On the other hand, not a bad way to spend your day outdoors.
East Durham Irish Festival. Probably a thousand times goofier than the Pow Wow. I'm not allowed to go, what with 3 Dubliners in tow. I wouldn't be able to sustain the complaints and sarcasm. And I'm a New Yorker!
Rip Lives Festival. Ok, so they're a little Rip Van Winkle obsessed in parts of the Hudson Valley. That's ok, he was a cool guy. Some Catskill towns will have local Rip-themed art on display for public viewing during the summer months. The outdoor exhibit ends with an auction in Tannersville on October 2nd.