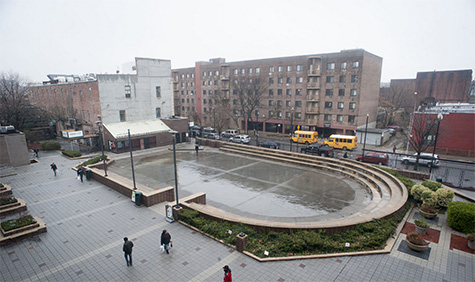 Word on the street (Wall Street Journal, that is) is that the ice skating rink at Bed Stuy's Restoration Plaza may be resurrected as early as next year. That's exciting! But how many of you knew that thing was an ice skating rink?
I live around the corner. Been through that courtyard plenty of times. I don't know what I thought it was. I guess maybe an old fountain or some kind of spectator area. For what? I don't know. It's one of those many things you see all the time and don't really think about. It's just there.
Well in any case, it's good news for Bed Stuy! Now when are my restaurants coming?