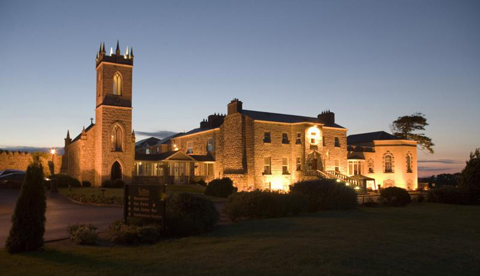 Firstly, I'd like to let it be known that I do not travel in style. A cheap motel is sufficient for me as it's an upgrade from my backpacking days of staying in crowded hostels.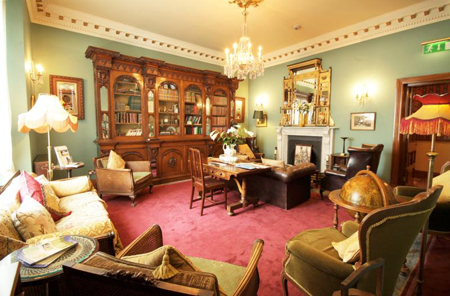 Common areas of the hotel above and below.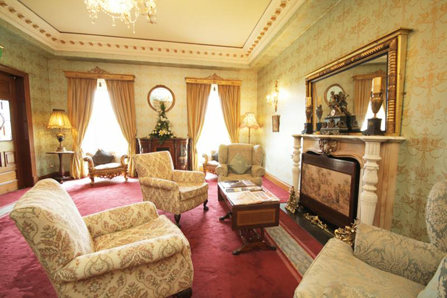 Last night we stayed at Glenlo Abbey in Galway, thanks to a discounted package deal. The 5 star hotel is a step up from County Meath's Dunboyne "Castle" of our first night…and not because it's got that one extra star but because it's actually a historic property.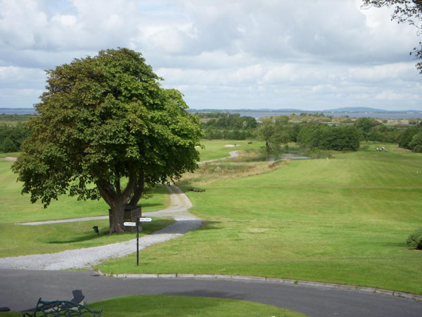 The view from our room (overlooking the parking lot) is the amazing grounds with the River Corrib in the distance. If golfing is your thang, this is a great place to be. Since we don't golf, a muddy walk down to the river and a run back before the next rain was sufficient.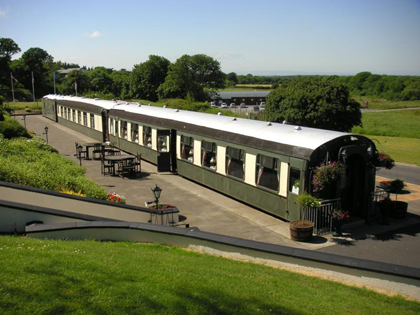 The biggest bummer was that the Pullman Restaurant is currently closed for the season. The antique train car restaurant doesn't have heat or air conditioning so it only opens when the weather is perfect…which is never in Ireland. I so wanted to eat here!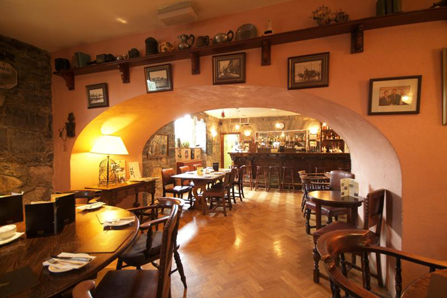 We went for a pre-dinner drink in the bar downstairs that looked like a dungeon. I mean "dungeon" in the best possible sense. I would live in a dungeon if I could!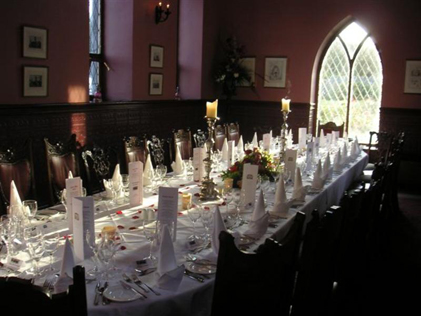 Dinner was in the abbey instead of the usual restaurant because of a private event. We thought this would be way cooler than dining in just the restaurant, but the wait staff must have been concentrating on the event and we ended up with the gardener or bell hop as our waiter. Whatever he was, he wasn't a waiter and this vegetarian ended up tasting some liver dish. Ugh! Smooth out the consistency and slap some fancy name on it, but this old Jew can still recognize chopped liver after 27 years. Anyhoo, this fella was nice enough and the food was ok once they got the dishes right.
So, this hotel gets a thumbs up from me. Decor kind of reminds me of Mohonk Mountain House. Very helpful staff too!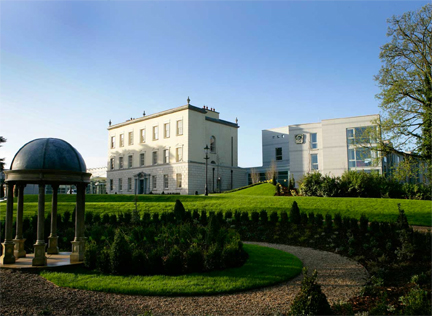 As promised, reporting on the castles of Ireland as we crash at these hotels. Ok, Dunbyne Castle….NOT a castle!! WTF? Why call it a castle?
There is an old manor house on the property, but the hotel itself is just a modern facility. Sure, it's nice. A highly rated hotel with a great spa and an even better restaurant where we had dinner last night.
Lovely staff. Clean. Nice sized rooms. Not a castle.
So, although these accommodations provided a relaxing first night after a sleepless flight, it was a disappointment for a "castle" package.
Oh and PS: I know Ireland is a tea drinking country, but a 4 star hotel with instant coffee in the rooms? I've had better at Days Inn.
Today we move on to Galway where the place better be a historic property!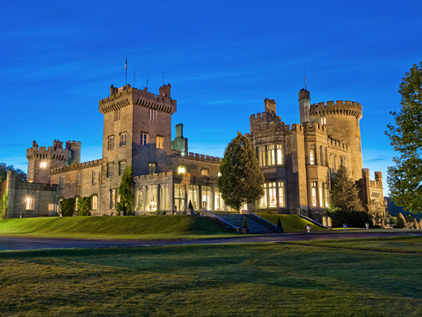 So, tomorrow I'm off to Ireland to visit the in-laws. This time, instead of staying at the mother in law's house in Dublin, I grabbed a package deal that includes castle accommodations.
Groupon alerted me to a great package trip via email but the crappy thing about Groupon is that they get you all excited only to find out the deal is sold out when you go to book it. Well, Aer Lingus was offering a similar Irish Castle package, so screw you, Groupon.
Since November in Ireland is pretty dreary and we'll be schlepping around the countryside with an 87 year old with two bad hips, I'm thinking that I may actually be able to keep up with the blog. Check in this week for irregular postings on castle designs, renovations and garden ideas (no post tomorrow).
That is….if there's wifi and I'm not out actually enjoying my vacation.
See back home next Wednesday!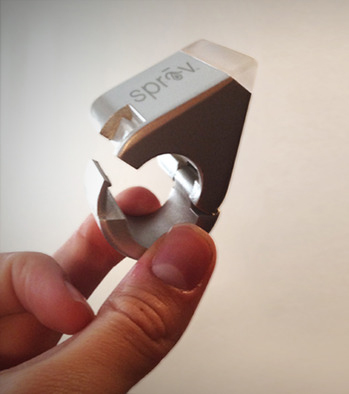 Are you a 20 minute shower person? Do you even know how long you stay in the shower running the heated water? How much water is consumed during your shower? Well, now there's a way to find out.
The Sprav meter attaches to any shower head. It's not a water conservation filter but rather a guilter. The concept is pretty simple. Green light means you're not a water hog. Go into yellow and maybe your showers are a bit too long. Red light means "WTF, dude?". If you are consistently a red light shower person, then it may be time for you to change your ways unless you're a very filthy person.
Check out the Sprav Kickstarter campaign below.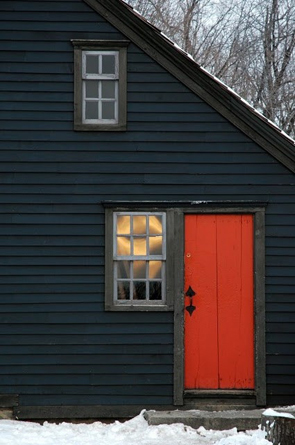 Black. Orange. Black and Orange. It works any time of year. Happy Halloween! Boo!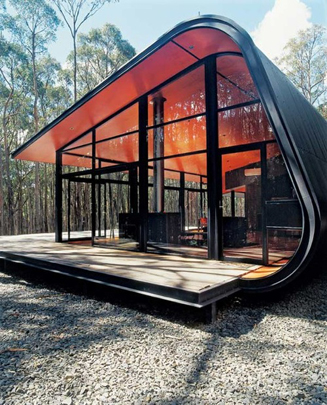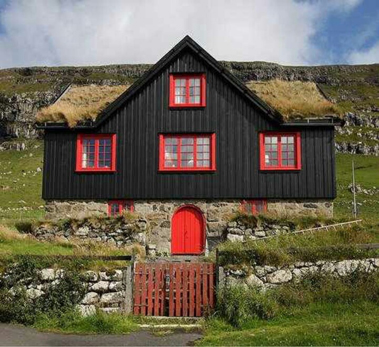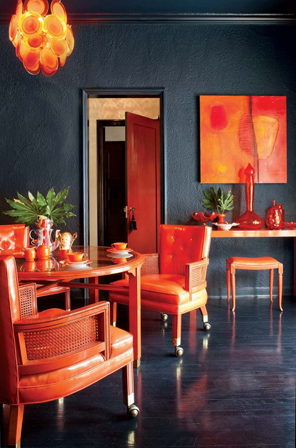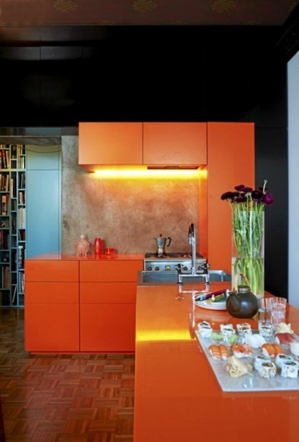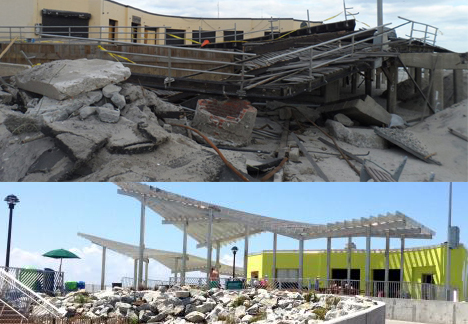 One year ago today we were evacuating, taping windows, securing garbage cans and thinking that it was a waste of time since it was all for naught during Hurricane Irene. One year ago tonight, we realized that we underestimated Superstorm Sandy.
Some of us were safely inland where we watched it play out on TV. Those who lived in low rise homes near water and chose not to evacuate will forever be haunted by the decisions to stay. Some of them didn't make it out alive. People heard the wind that night and ran down to their basements for safety, only to drown. The lucky ones swam away from their burning houses. They lost their homes but they got away with their lives.
New York and the surrounding areas were left with power outages and gas shortages. The water receded but the work was just beginning. Droves of volunteers showed up to help but as time passed and winter set in, most volunteers forgot about Rockaway and Staten Island.
A year later, if you live inland, you may not realize that some of these places, although cleaned up, still have scars from that night. Some shops have yet to reopen and there are people that remain homeless.
Ellis Island just reopened their doors in time for the one year anniversary of the storm. The McDonalds in Rockaway finally opened after a year of plywood windows stating "Nothing left to take". Beaches were ready enough for the summer visitors although work continues.  It's business as usual in Gowanus and Red Hook but the next heavy rainstorm can bring flooding to those areas as they did even before Sandy.
We've come a long way but still have a way to go.  The glass is half full now. Quiet those thoughts that it can happen again and move forward! 100 year storm. 100 year storm. Just keep meditating on that.
How Far We've Come. HufPo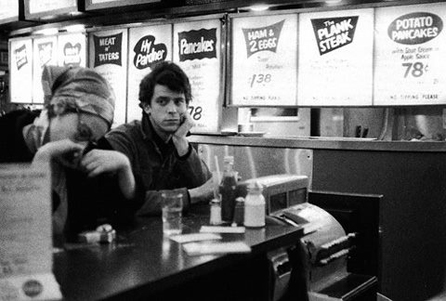 We lost one of our own here in New York. Lou Reed's untimely death is dispiriting to everyone but it's especially depressing when we grew up with this guy right in our back yards.
Reed was born in Brooklyn, grew up on Long Island and became the embodiment of the Lower East Side 60′s/70′s music and art scene. Surely there are thousands of Lou Reed tributes floating around right now, but being a photographer myself, I'd just like to share some of Reed's images.
All photos via Steven Kasher Gallery.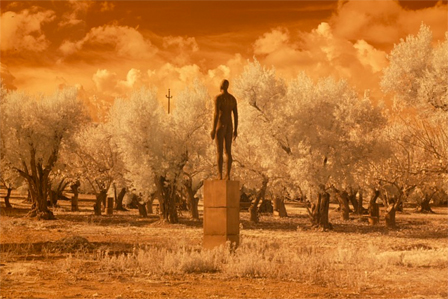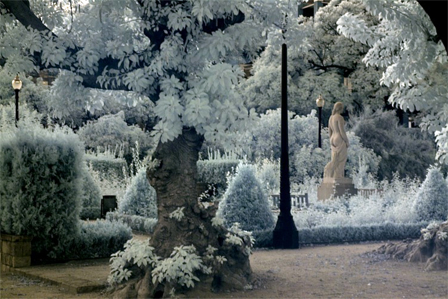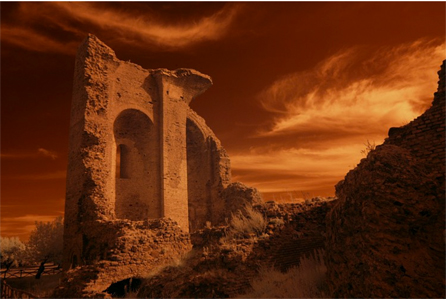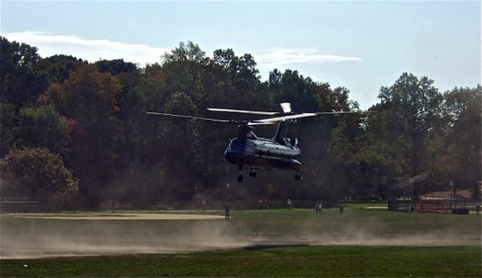 Head's up! Don't go into Prospect Park tomorrow. No cycling. No jogging. Don't even think of bringing your dog. The park will be off limits from 12-6pm as the president's helicopter is set to land on the grass. He'll also be in Crown Heights so expect delays around the area. Don't say I didn't warn you.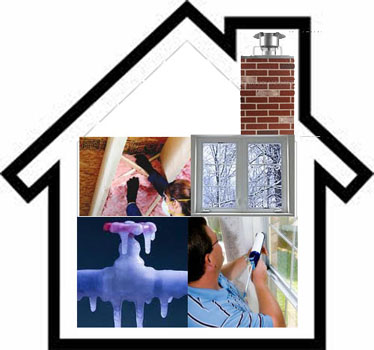 Ok, so it's probably safe to say that summer is over. The days are getting shorter and the temps are dropping into winter range at night. Time to get ready whether you're a renter or homeowner.
Let's start with the energy saving tips.
1. Air conditioners out of windows.
2. Align and insulate around windows so there are no drafts.
3. Install exterior door insulation strips or throw a towel down if too lazy to do that.
4. This one is a bigger job but it should be done at some point….Insulate attic crawl spaces and basement ceilings.
5. Take out your winter clothes, fuzzy pj's and big blankies. If you walk around the house in a tank top and shorts and turn the heat up so you can be comfortable, you are an energy sucking vampire.
6. Program thermostat to chill out while at work and sleep.
7. Insulate any exposed pipes and ductwork. If it's in the walls, whomever installed them, should have done this if they're near exterior walls.
Safety.
1. Turn off exterior water supply such as hose. They will freeze and your pipes will burst. You don't want that.
2. Got snow shovel and salt? Don't wait until the big storm when there's a rush on them. Be prepared.
3. Clean gutters so they don't turn into ice dams. Yeah, you gotta climb on the roof.
4. How old is your boiler? Have you been maintaining it? Filters clean? Do you need to drain water?
5. Forced air systems have air ducts that trap all sorts of yucky dust and debris, especially if you have pets. You can get them professionally cleaned every few years but make sure to vacuum the floor vents regularly.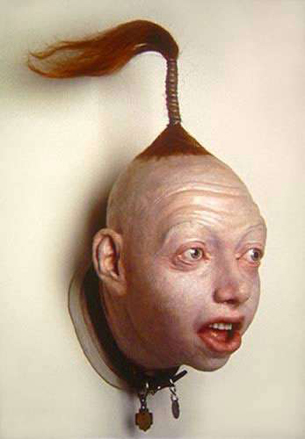 Fauxidermy. I knew it had to be a word when I googled it. Just like when I realized that I didn't invent the word "hickster". Anyway, I'm pretty sure that one above was not a real person and I'm totally in love with the guy's work.
Click on each image for source and more info.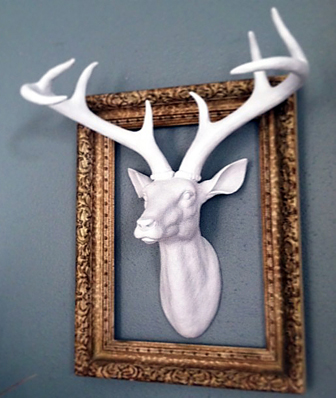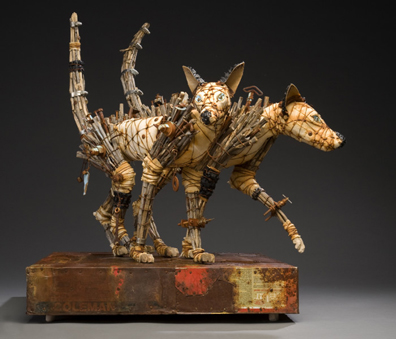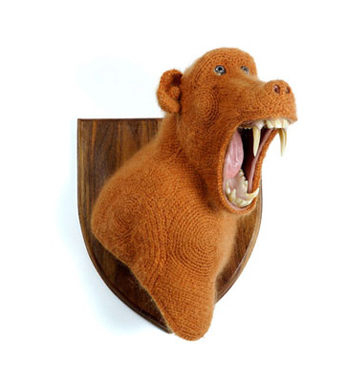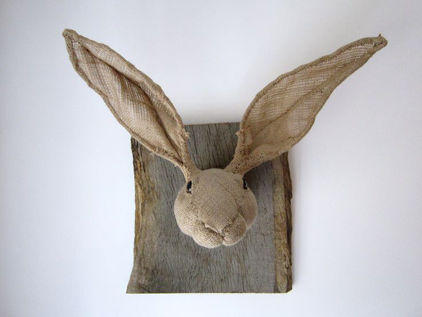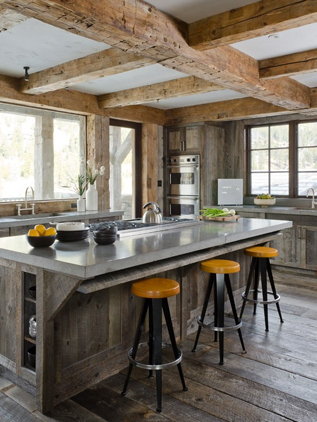 Sometimes a kitchen island is the working hub of the cook's room, including stove and sink, but sometimes it's just a bit of extra counter space. Islands are a great option for kitchens that aren't quite big enough to be eat-in. Stick some stools under that counter and call it a day!
I pulled some pretty pictures for y'all. Ok, for me. I'm thinking of putting in an island. To dish out my restaurant deliveries.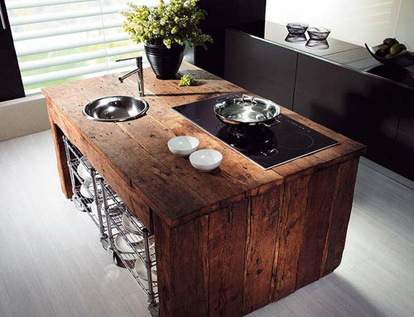 Build it from scratch with some reclaimed lumber.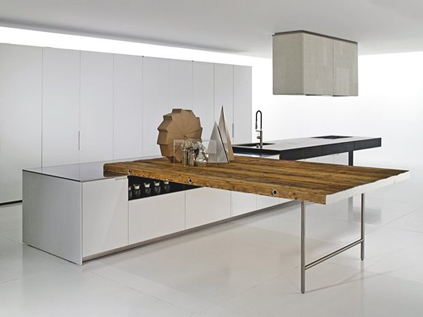 Looks as if the wood counter legs can be tucked away and perhaps counter can swivel on top of other?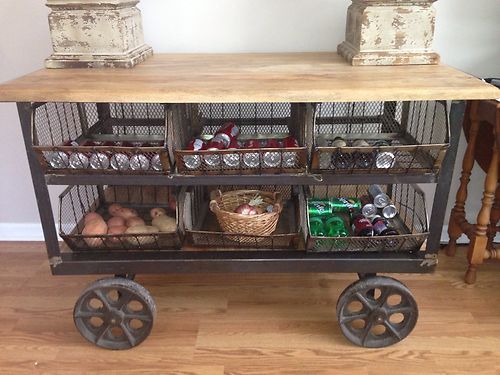 Awesome and way too easy. Of course, it need not be an island.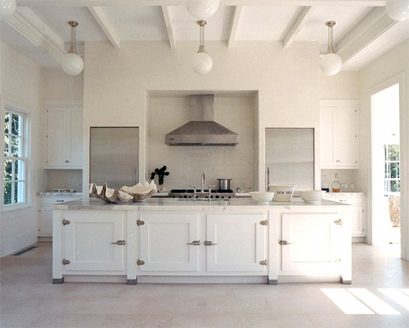 Yes, those are antique iceboxes being used as the base. Yes, that kitchen is massive.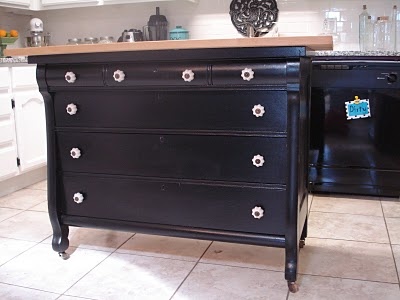 Lookit. ANYBODY can do this. You don't need skills. M'kay? And it's a friggin' fantastic idea.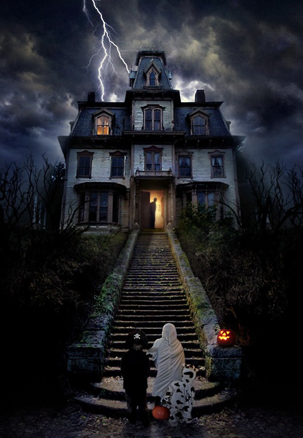 Nothing scary about these forgotten beauties. They just look neglected and maybe haunted is all. What'r'ya, frightened of some spirits? Boo!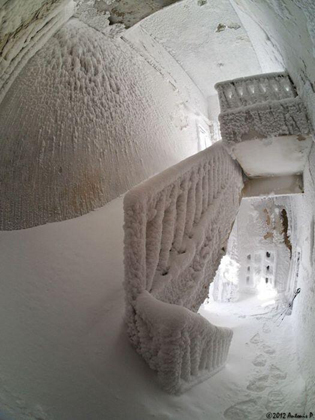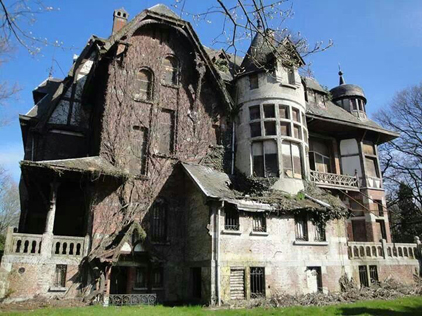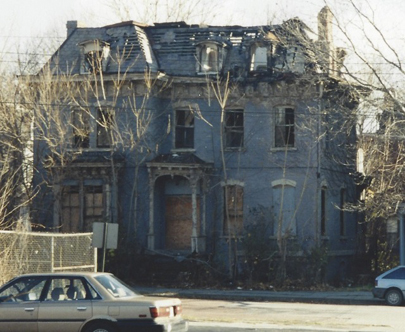 This is an impressive resurrection of a Calvert Vaux Beaux Arts home as reported by Newburgh Restoration. Work was completed by architect Drew Kartiganer back in 2002.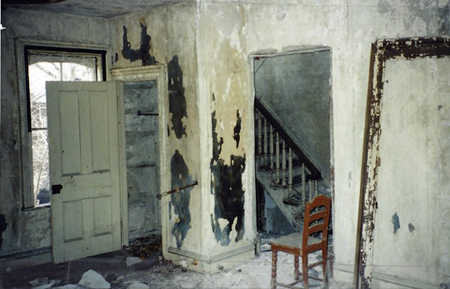 Are you ready for the after shot?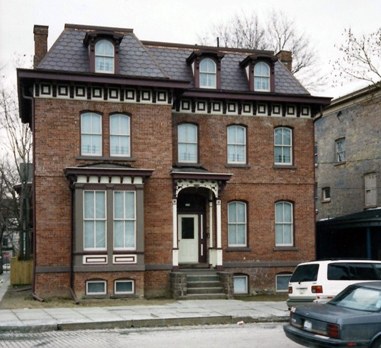 Unfortunately, the interior is not all that impressive, but one can't complain when the house was brought back to life. Check out the work shots and interiors at Newburgh Restoration.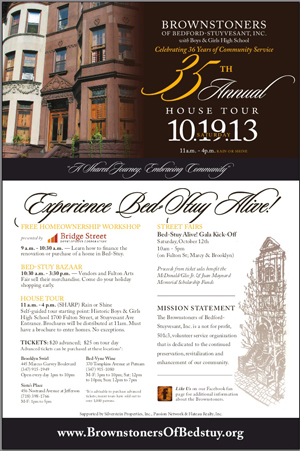 It's house tour season! This weekend, come check out my neighborhood. The Brownstoners of Bed Stuy have organized their 35th annual tour for this Saturday, October 19th. What makes Bed Stuy so unique in the old home department is that to date, the homeowners have not done extensive renovations, so all of the original details remain. But hurry up! With gentrification, dumpster diving may become more exciting than house touring for all of you lovers of historic materials.
Tickets are $20 in advance or $25 at the door. It is advised to go with the advance purchase as these events have sold out in the past.  No online purchase. Click on the image or link to see where you can purchase tix.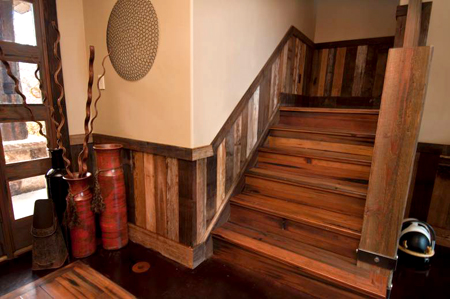 Wainscoting breaks up a room and adds dimension to otherwise flat walls. Who says you have to buy wainscoting at your local big box shop or even use "wainscot" at all? There are plenty of materials that can be used to liven up those walls.
Good ole' reclaimed boards will do the trick. Sure, tongue and groove would be more solid but you gotta work with what you've got. If what you've got are a bunch of old boards, go for it!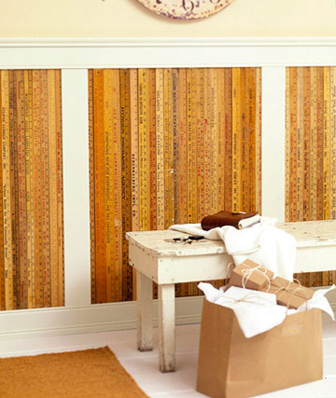 Probably a tedious job, but the end result pays off. These vintage yard sticks are pretty ingenious.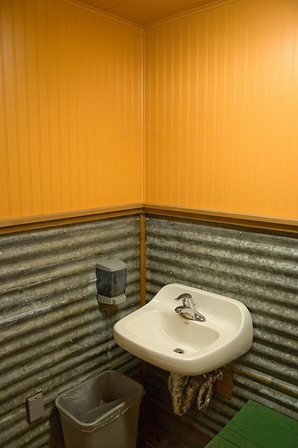 Corrugated metal is THE way to go for an industrial look. Perfect for damp basements where one worries about mold. Rust isn't as deadly.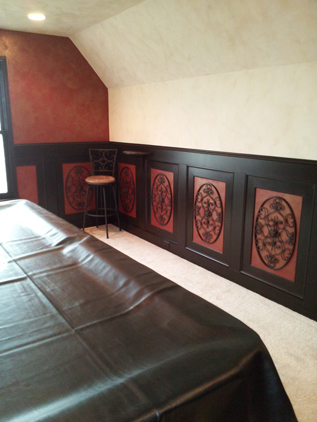 Ok, so this wainscoting idea is made from new materials but you get the picture. Let's say those iron scrolly objects can be any found material. They don't have to be the same object either. What if each frame included a unique three dimensional object? What if it wasn't three dimensional at all? Just frame different images or paint techniques? Maps? Collage? The possibilities are endless.