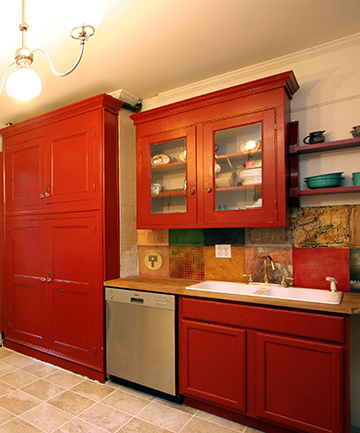 Painted antique cabinets with art tile backsplash and butcher block counter
Budget renovators often turn to Ikea for new kitchen cabinets or get a slab for a counter. How about customizing your kitchen and bath by renewing what's already there? Why buy a historic home only to stick in modern fixtures?
CABINETS
Did you realize that there's a good chance you can reuse your existing kitchen cabinets and have them look more fabulous than anything you can buy new? The older the better, because chances are your old cabinets are real wood throughout and not particle board or veneer like a lot of modern cabinets. We can embellish panels or paint the entire cabinet. It's a process that we love to do, but if you're up for the challenge, we can even help you with your DIY process.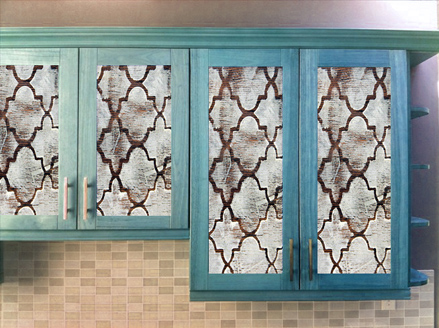 BACKSPLASH AND COUNTERS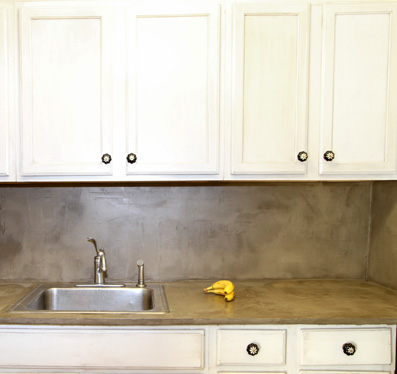 Antique glazed Home Depot cabinets with feathered concrete counter and backsplash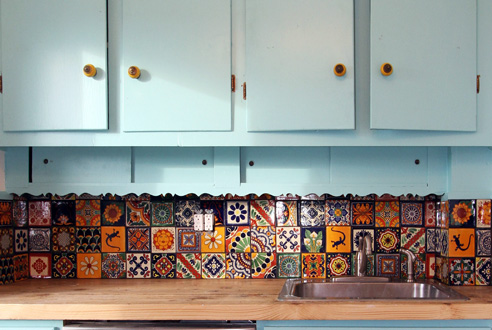 Original cabinets, painted turquoise with Mexican tile backsplash and reclaimed wood counter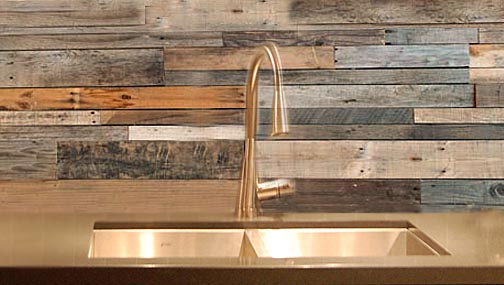 Reclaimed wood backsplash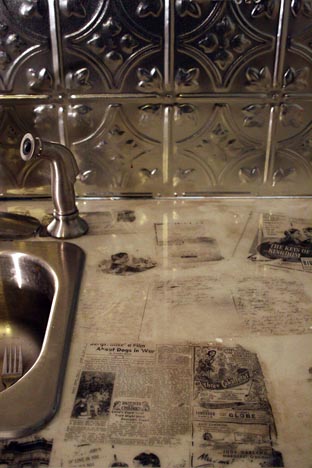 Detail of photo transfer under resin countertop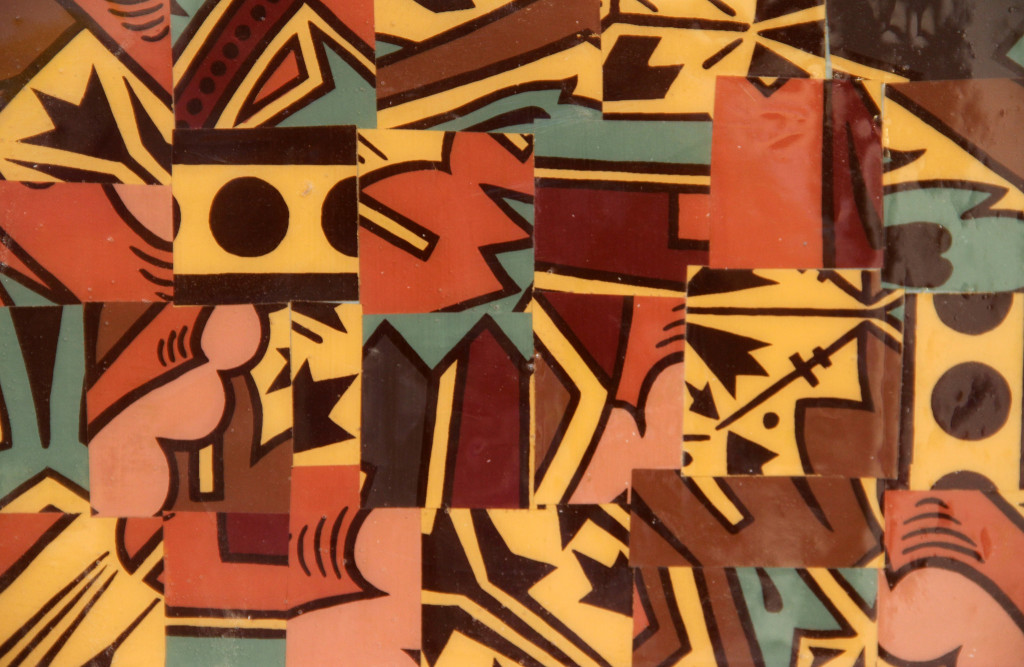 Detail of collaged wallpaper under resin
BATHROOMS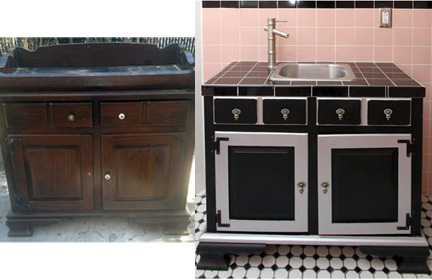 Before and after of sink vanity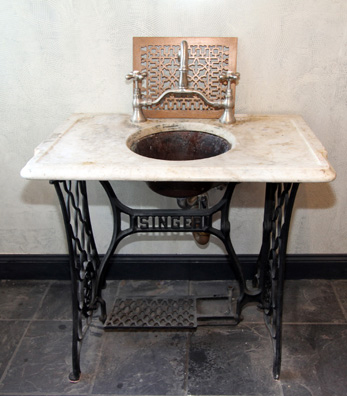 Antique sewing machine base with marble top and copper sink