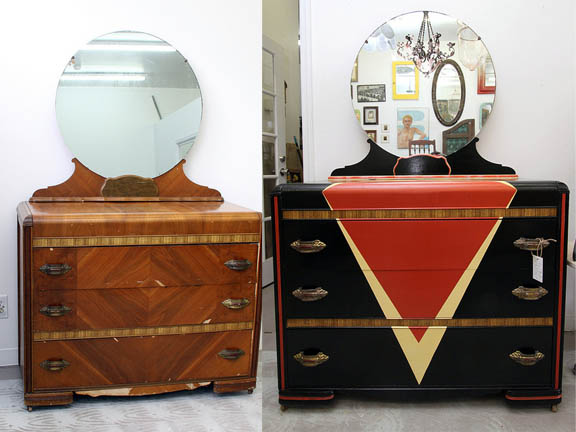 If a piece of antique furniture is beyond restoration, it doesn't necessarily mean it's at the end of it's life. We are in the business of reincarnating old furniture. That's what we do. Do you have a piece that you absolutely love but can't figure out what to do with it? Send us an image and let us come up with some ideas!
Here are some examples of painted creations as well as upcycled house parts.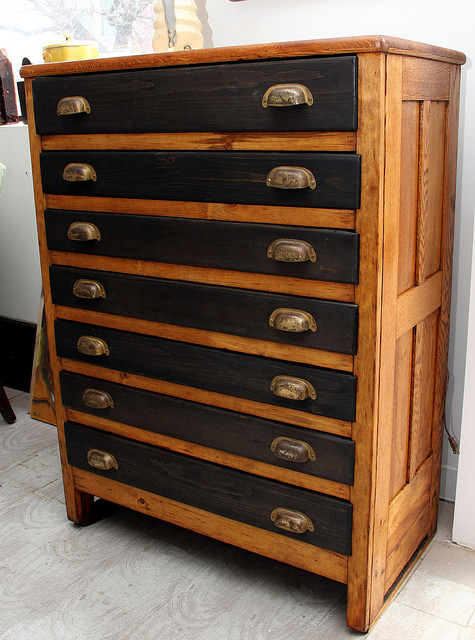 This piece was painted with brown glossy paint. Stripped and two tone stained.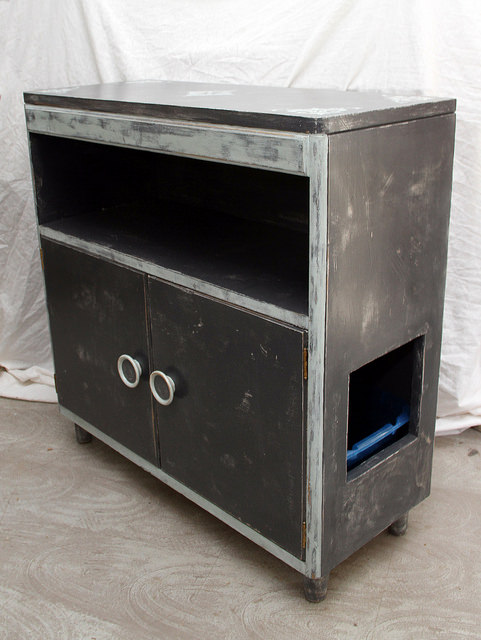 Litter box cabinet! We love doing pet furniture!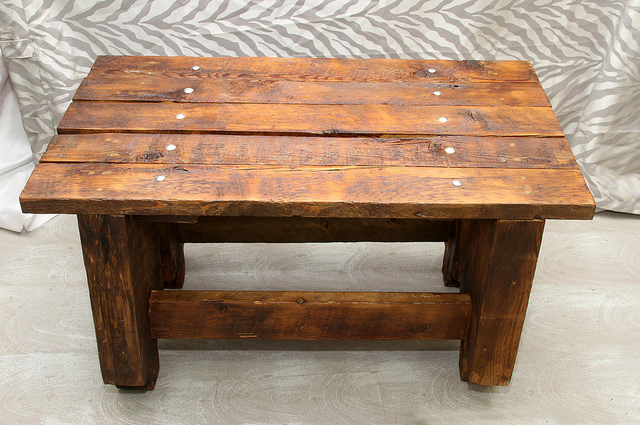 Coffee table made from wooden beams out of Bed Stuy brownstone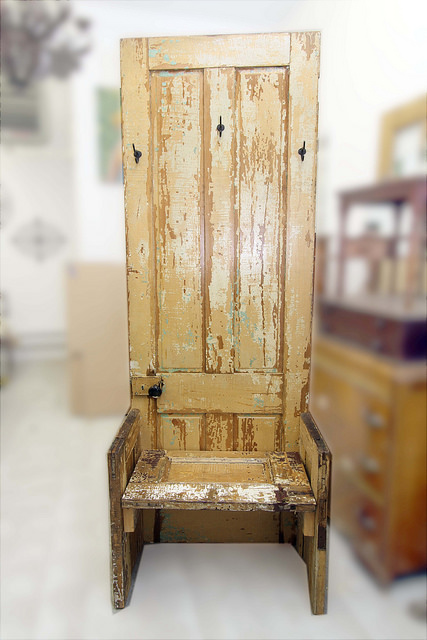 Reclaimed door coat tree bench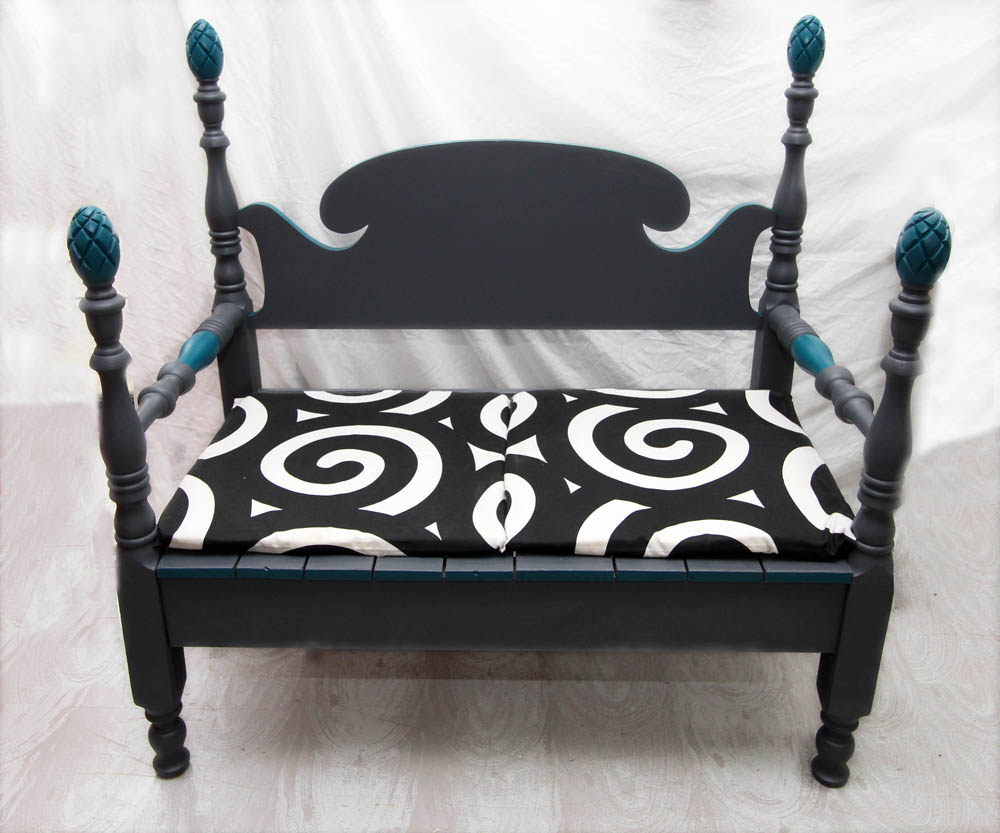 Bench made from vintage headboard and shipping pallet
Plaster lath headboard