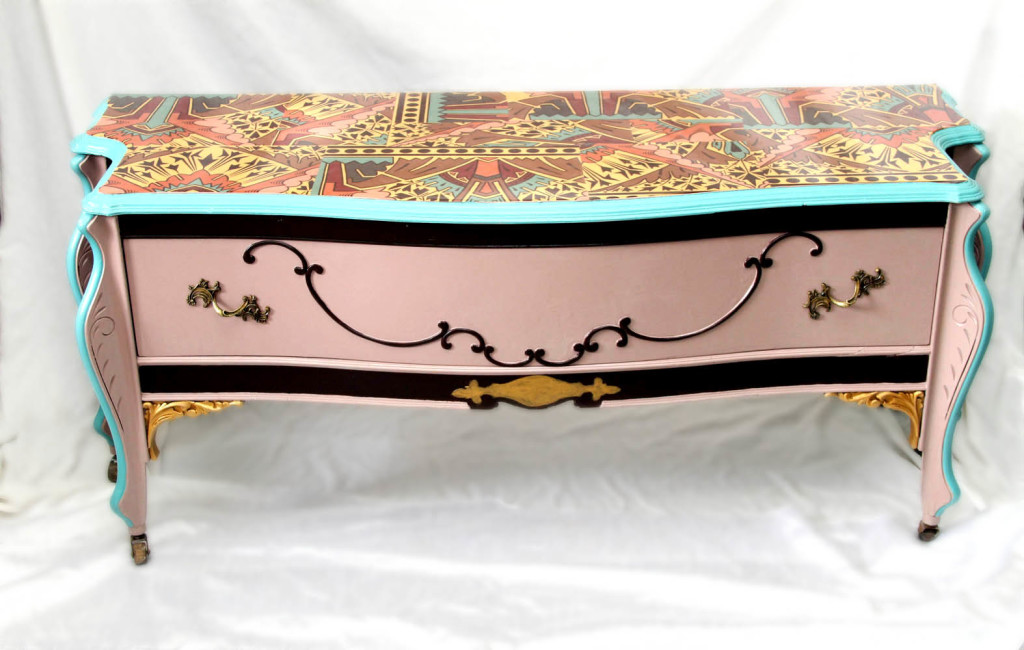 We've painted a lot of pieces at Reclaimed Home and we've done some great techniques such as patina, wood grain and stenciling.  But we're loving our latest signature piece that we like to call "The Bradbury".
This came to us as a throw away vanity with mirror and side compartments.  It sat outdoors in someone's Long Island backyard for too long and the wood became warped and rotted. Although we saved the top bits as we removed them, the lower part was the only thing that was really salvageable. We don't know exactly what use it has….a storage bench to go against the wall or at the end of a bed, a single sided coffee table. It definitely has some function and will be the highlight of any room.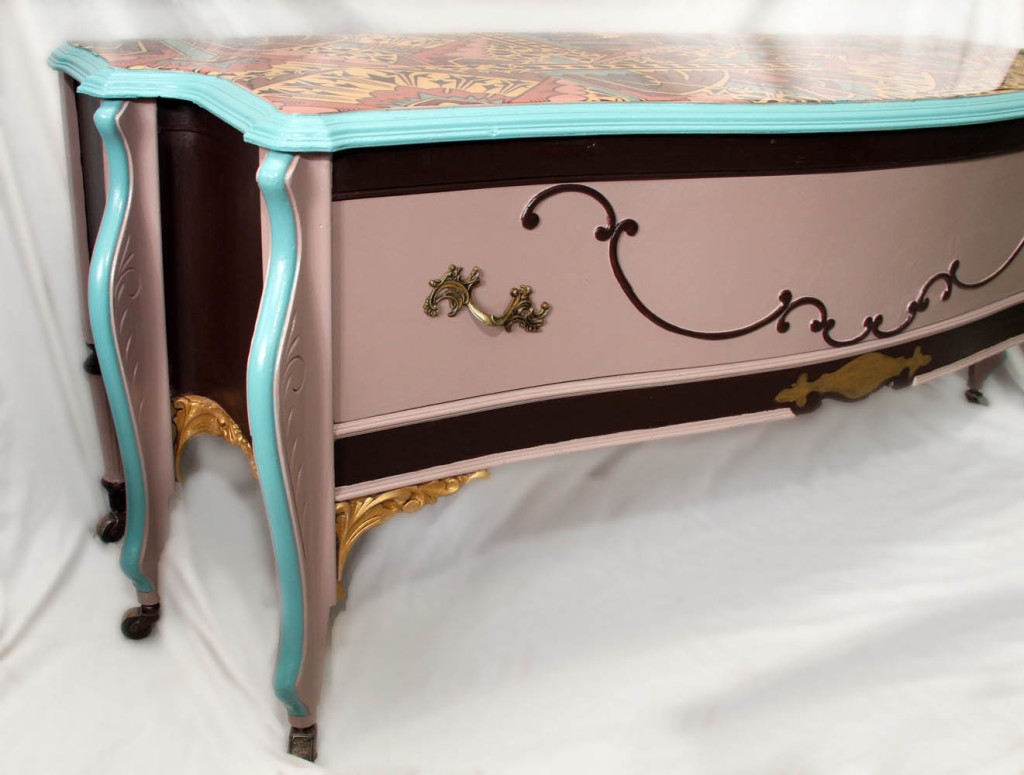 Sometimes the best things come out of necessity. In this case, the top was in such bad shape that we needed to figure out a way to restore it or hide it. That's when it came to us that the leftover Bradbury wallpaper from a previous home restoration was sitting on the shelf. We've done resin wallpaper techniques before and knew that's what this piece was screaming for. We matched the paint to the wallpaper and gave ourselves a nice pat on the back, but at the end of the day, it's hats off to the original designer of this piece. The lines and detail are incredible!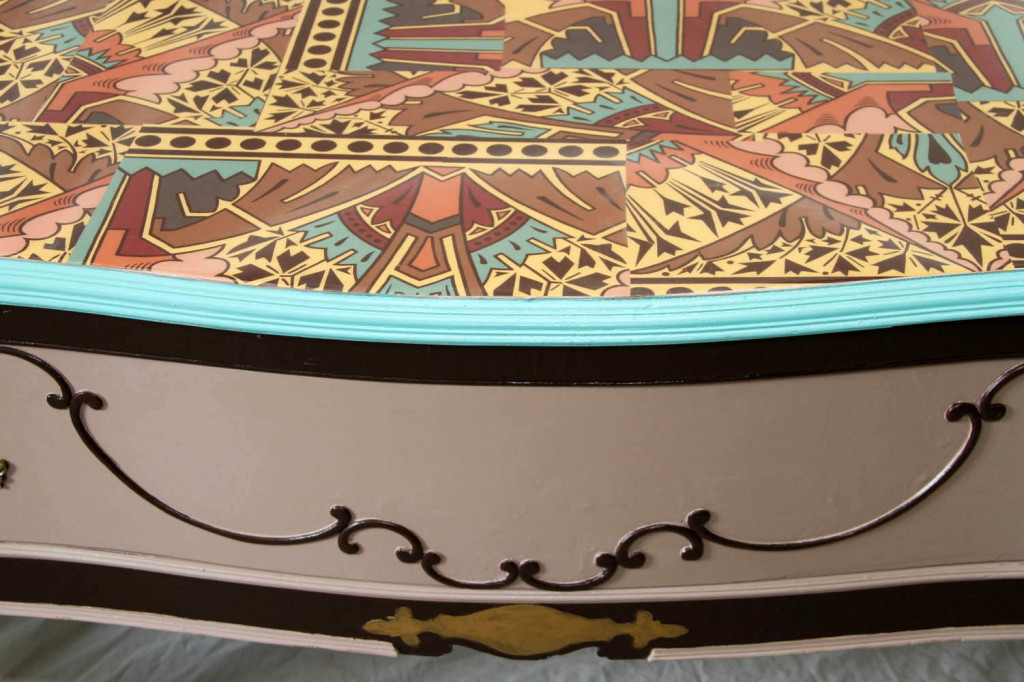 The amount of work time involved and the price of Bradbury wallpaper makes this, not only our finest piece yet but also our most expensive at $1200. Yes, we take credit cards. Come on, you know you want it.