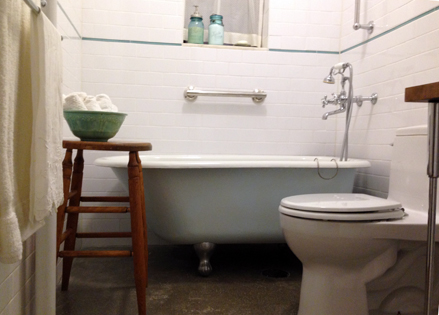 "LL" purchased a British telephone wall mounted faucet from us months ago and she was kind enough to send an update on the entire bathroom renovation. Love it when readers/customers send in their renovation photos! It means less writing for me.
Everything except for the tile and towel racks was previously owned. The floor is polished concrete. Just goes to show you that a clean, modern look can still be achieved using second hand materials. Although some of these fixtures are antique, they look spectacular.
Thanks, LL! And mazeltov on your new bathroom!