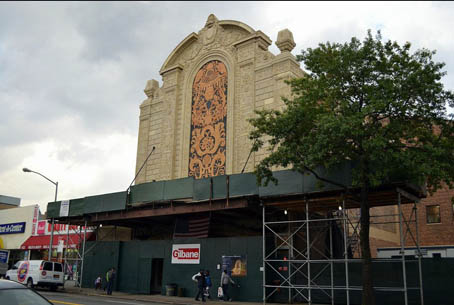 Even though we're alta kockers, there are plenty of reasons to be grateful about our place in time. Experiencing life as it's happening is one that I can think of. Not that old people haven't succumbed to the digital age, but at least when we went to concerts as kids, we were able to enjoy the show instead of recording it.
Remember when going to the movies meant something? It didn't cost a whole paycheck and the films weren't on the telly within a week's time, but that wasn't the only thing. Theaters were something to behold. A single, huge screen and comfy seats. It was meant to be an escape from your home, not smaller than your living room.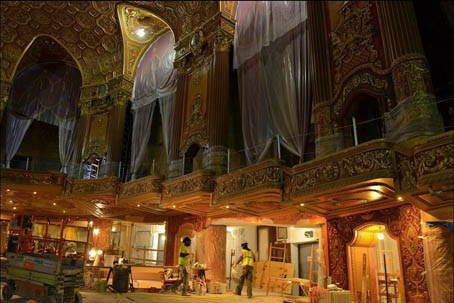 One of those childhood theaters that I can barely remember now was the Loews Kings in Flatbush. It closed down and fell into disrepair in the mid 70's, but guess what? It's being restored as a performing arts space and is set to reopen in early 2015.
Check out the fabulous restoration photos and info over at Brooklyn Eagle. It's ta die faw, Brooklyn!