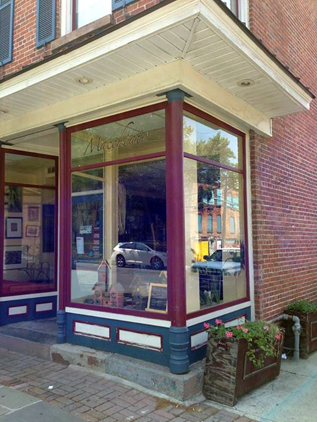 Two of my favorite restaurants north of the city are changing hands. That's a helluva lot better than closing their doors.
Caffe Macchiato in Newburgh is under new ownership as the original owners, Barbara and Edwine are starting up a farm in Haiti. Kalite Farm is an "Eco Agritourism" endeavor that the couple has been planning for the past few years. It's now in the process of being built.
Macchiato's new owner is Claudio Pantoja and it sounds like he's swinging into action big time on the cafe. The restaurant will be opening early for breakfast and serving dinner as soon as they get their act together and -get this!- there will be more vegan options on the menu according to Newburgh Restoration.
Tivoli's vegetarian Luna 61 (formerly in Red Hook) is also under new ownership. Original owners Deb and Peter have opened what sounds like an equally fabulous place in Burlington, Vermont, called Revolution Kitchen. Luna will be reopening for lunch in mid September and they should have their dinner schedule up and running by the end of September.