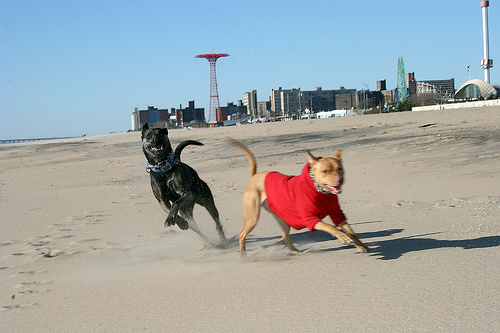 The dogs got their paws wet. As did I.
Happy 2009! I'm thankful I didn't poop out of the annual New Year's Day Polar Bear swim in Coney Island. I didn't get there last year and 2008 was pretty sucky. The event gets more crowded every year and it's becoming a bit of a hipster happening, spilling over from the Mermaid Parade. But I'm just an old kvetch. What do I know?
Anyway, lots of photos on Flickr. Here are my favorites.