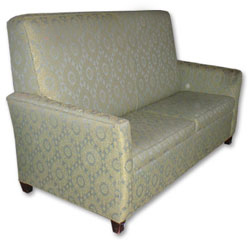 A few weeks ago I heard about the glut of hotel armoires on NPR. This due to the fact that flat screen TV's are all the rage now and hotels are discarding the entertainment units along with the big outdated TV's.
Armoires have been around since the turn of some long ago century. I don't know the full history, so I won't pretend I do. They can be converted for use as a closet, kitchen cupboard or computer desk. And why not still an entertainment center? Those flat screen TV's are still very much out of place in a period home!
Universal Hotel Liquidators seems to be the only local hotel shop. And when I say local, I mean New Haven, CT. They currently have some cool couches and chairs from the Essex House.
For a list of surplus outlets across the country, see I Love Upstate's November post.