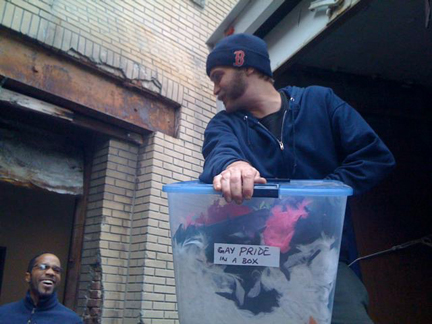 Awesome news for County of Kings thrift junkies! Film Biz Recycling is moving to Gowanus! If you want to hit the Long Island City space one last time, they are having a name-your-price clearance sale starting today until the end of the month.
Grand opening at 540 President Street will be on or around December 1st.
If you've never been, the massive shop is chock full of used TV and movie props. Everything from vintage dish sets to clean linens to artwork.  It. is. awesome. And it will be ours! F.U. Queens where I was never able to find parking.
Also! The new space will stock building materials and paints. So again, Brooklynites won't have to schlep to Build it Green in Queens for these items.
It's a win/win for everyone. (Except Queens)