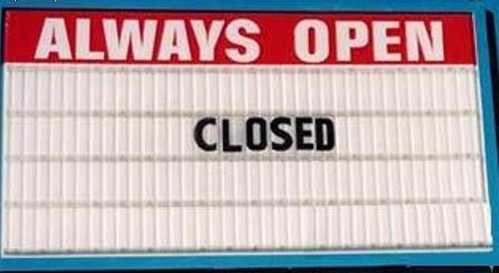 We have an announcement to make! This is all good, don't worry. In the interest of growing our custom and location services, we will be cutting the hours at the brick and mortar shop in Crown Heights. It's just too much of an ache in the posterior to sit there doing retail all day when we can be accomplishing so much more by expanding our work area to include the front of the shop.
This doesn't mean we'll never be open for business. Our new hours starting Monday, May 18th will be as follows:
Monday through Friday: By appointment only
Saturday and Sunday: 11-6
MEMORIAL DAY WEEKEND: Open Saturday 11-6. Closed Sunday
It remains to be seen, but for the most part, we'll probably be focusing more on the handmade and custom and have fewer tshotskes and vintage pieces. Buying and selling vintage has been fun, but it may not be worth holding onto as we get busier with other jobs.
So, stop by during the weekend or set up an appointment to come check us out!