Bed Stuy Brownstone
The Bed Stuy brownstone restoration has been well documented on the Reclaimed Home blog since 2007. It was purchased in 2005 and was actually the incentive for the business as it was the first completely historic DIY restoration done by Phyllis and her husband. This is where we discovered the joys of architectural salvage.
Full Flickr set of before and after shots.
Hallway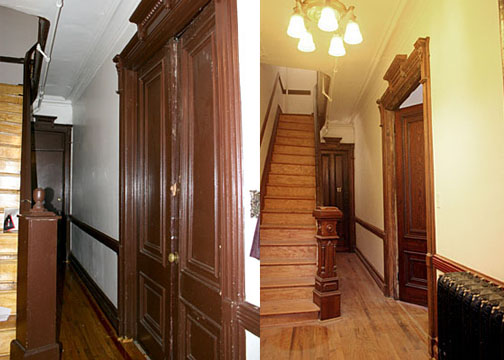 Before and After
What we did:
Strip parlor double doors and molding.
Replace modern newell post, radiator, light fixture and rear door with salvaged materials.
Parlor
Before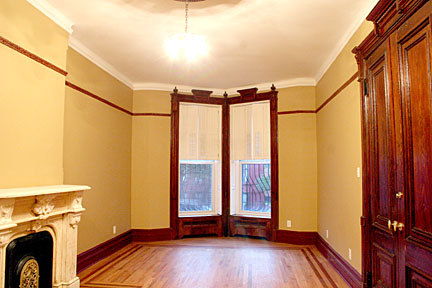 After
What we did:
Strip marble fireplace of thousands of coats of paint.
Strip doors and molding.
Build custom radiator covers.
Repair and paint shutters.
Take up floor down to joists.
Install new subfloor and tongue and groove oak.
Skimcoat walls.
Parlor Kitchen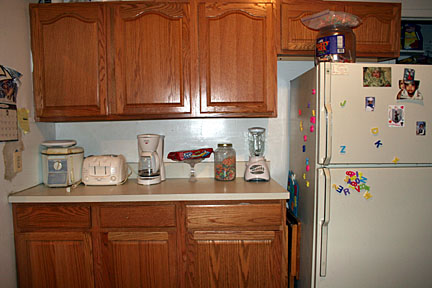 Before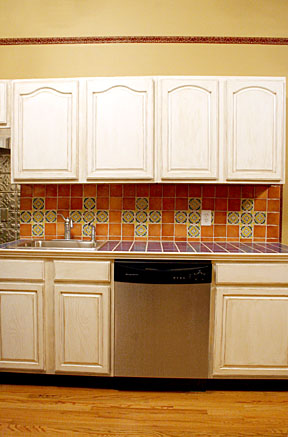 After
What we did:
Removed cabinets from garden apartment and re-installed on parlor level.
Painted cabinets with antique glazing.
Installed Mexican tile counter and backsplash.
Third Floor Living Area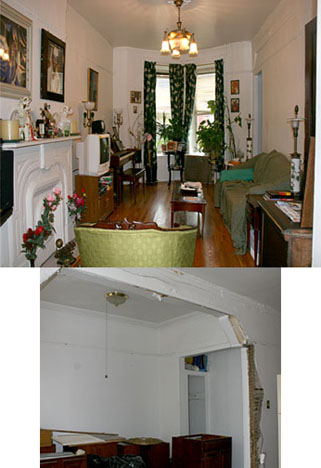 Before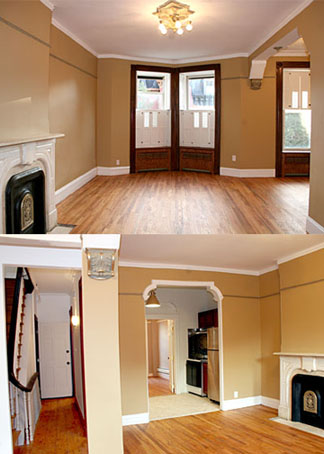 After
What we did:
Broke down partition wall to create L shaped living room.
Stripped paint from marble mantel.
Discovered original shutters embedded in wall.
Repaired and painted.
Built custom radiator covers.
New molding.
Repair of ceiling medallion and plaster detail.
Third Floor Kitchen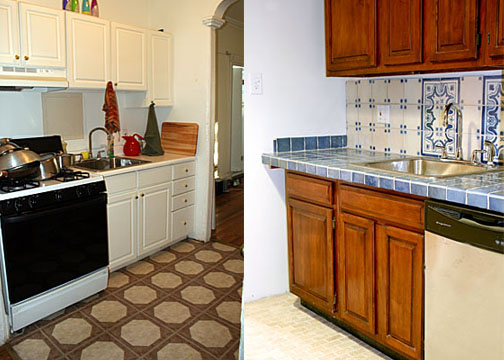 Before and After
What we did:
Flipped stove over to other side for more counter space.
Installed dishwasher.
Installed tumbled marble brick tiles.
Antique Portuguese tile backsplash with Mexican tile counter.
Recycled cabinets from Craigslist.
Garden Level Bathroom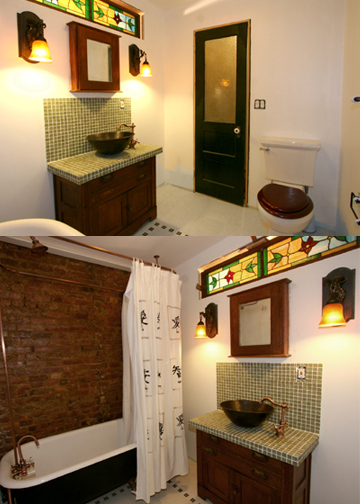 What we did:
Moved plumbing and created bathroom in what was a pass-through area.
Exposed brick wall to act as tub back splash.
Installation of salvaged clawfoot tub.
Sink vanity made from antique cabinet.
Mosaic glass tile counter and backsplash bought as overage from other renovator.
Antique stained glass and sconces from eBay.
Reclaimed door and medicine cabinet from local salvage yard.
Installed mosaic floor tile.
Total cost of materials: Less than $2500.
Garden Level Living Room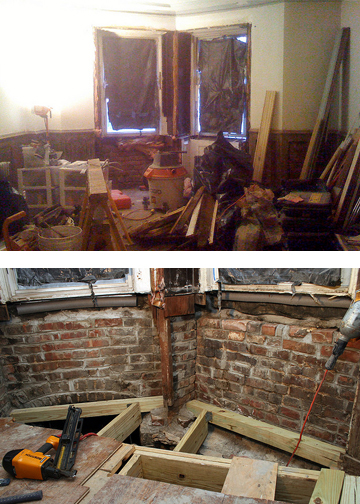 Before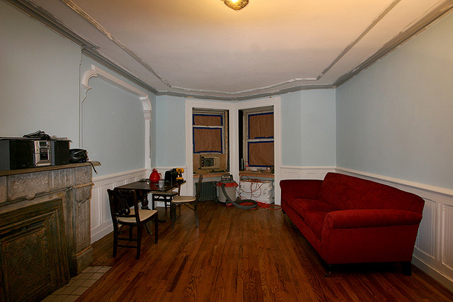 Almost Finished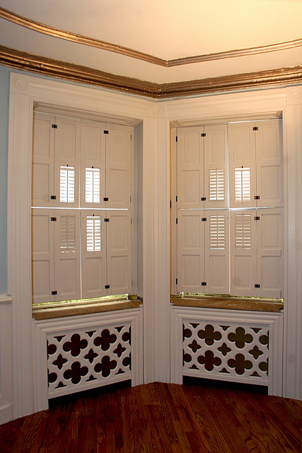 Radiator Covers
What we did:
Repair damage under window including repointing bricks and replacement of rotted joists.
Strip and repair wainscot,replacing panels as needed.
New molding.
Custom radiator covers from salvaged closet doors.