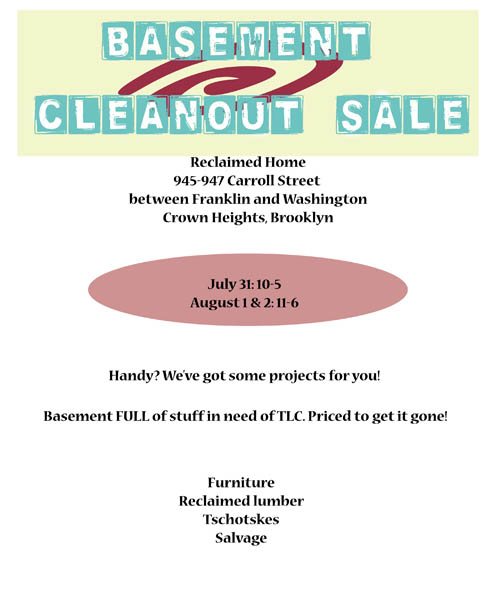 Ok, this one is for all of you DIY project bargain hunters out there! Our storage basement is OUT OF CONTROL! It's completely cluttered with projects that we haven't gotten to and we now realize that we probably never will at this location. It is time to purge.
Get ready for the basement clean out as-is sale! Comin' atcha July 31, August 1 and August 2.
What's on offer?
*Chairs that need caning
*Reclaimed lumber
*Light fixtures that need to be rewired
*Table bases and legs
*Table tops that don't really match said bases and legs
*Ugly side tables that need some refreshing
*Tschotskes from the shop that we're getting tired of looking at
Expect updates and photos as we drag stuff up from the basement, but know this….everything will be priced to get it the eff out of there. Here is the Facebook event page.