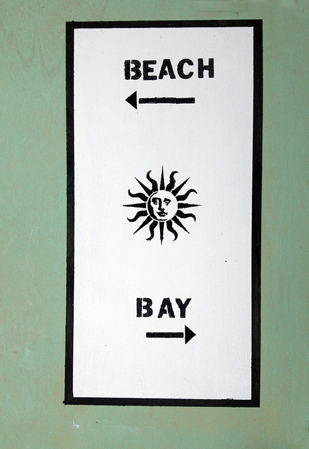 It's time. The Rockaway house has been rented out to awesome tenants for over a year and a half now. Although I was going to wait until their leases are up (in July) to put the house on the market, an interested party got the ball rolling. That deal may or may not go through but now the tenants and I are itching to know what the future holds, so why put it off?
The Rockaway Beach 2 family home was purchased as an investment property in the summer of 2012. The intention was to renovate and flip. Then along came Hurricane Sandy before the renovation was complete. The house survived with minimal damage but the Rockaway real estate market did not. Now it's been over two years and still not much is on the market, but that means more buyers for moi. It also means appraisal may be tough without any comps.
So, you wanna buy it? I'll be showing mainly on Saturday afternoons. Check out the house page and get in touch for an appointment!
For sale by owner (a licensed real estate agent).  Asking $425k and not terribly negotiable.
**Oh, and I should warn you that the house does not look as pristine as it does in the 2 year old photos! It's very lived-in now!
Just a taste of what we did to the house below. Lots more on Flickr before and after.
Downstairs Living Room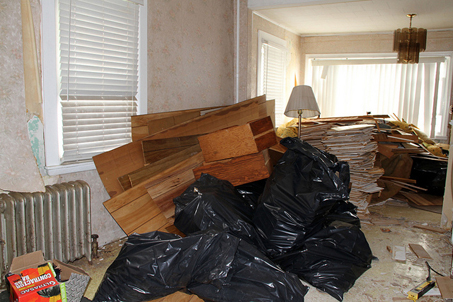 During Demolition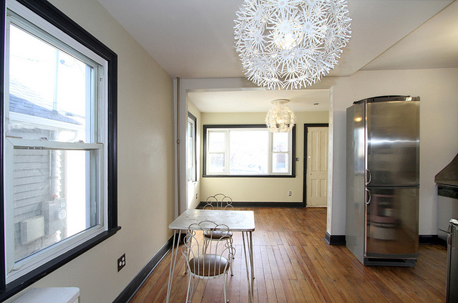 After
What we did:
Removal of carpeting, 2 layers of linoleum and 2 layers of wallpaper.
Skimcoat and paint.
Repair of original molding.
Salvage original floors.
Upstairs Kitchen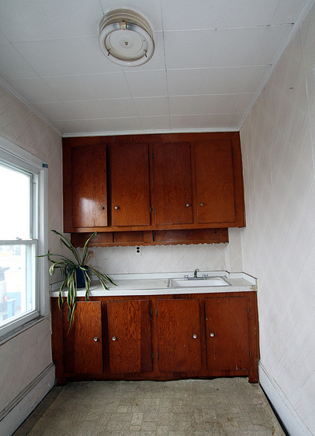 What we did:
Painted plywood cabinets.
Removal of drop ceiling tiles, linoleum and wallpaper.
Sheetrock ceiling, skimcoat room.
Install ceramic tile with border.
Mexican tile backsplash.
Reclaimed wood counter.
Paint antique light fixture.
Pink Bathroom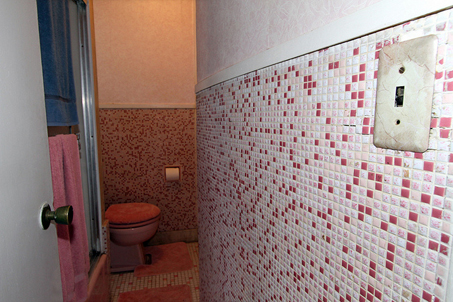 Before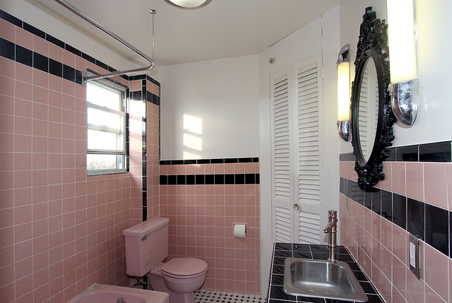 After
What we did:
Remove closet on right.
Remove wall between tub and toilet.
Retile with 4×4 pink and black tiles.
Install new mosaic tile floor.
Create sink vanity out of cabinet.