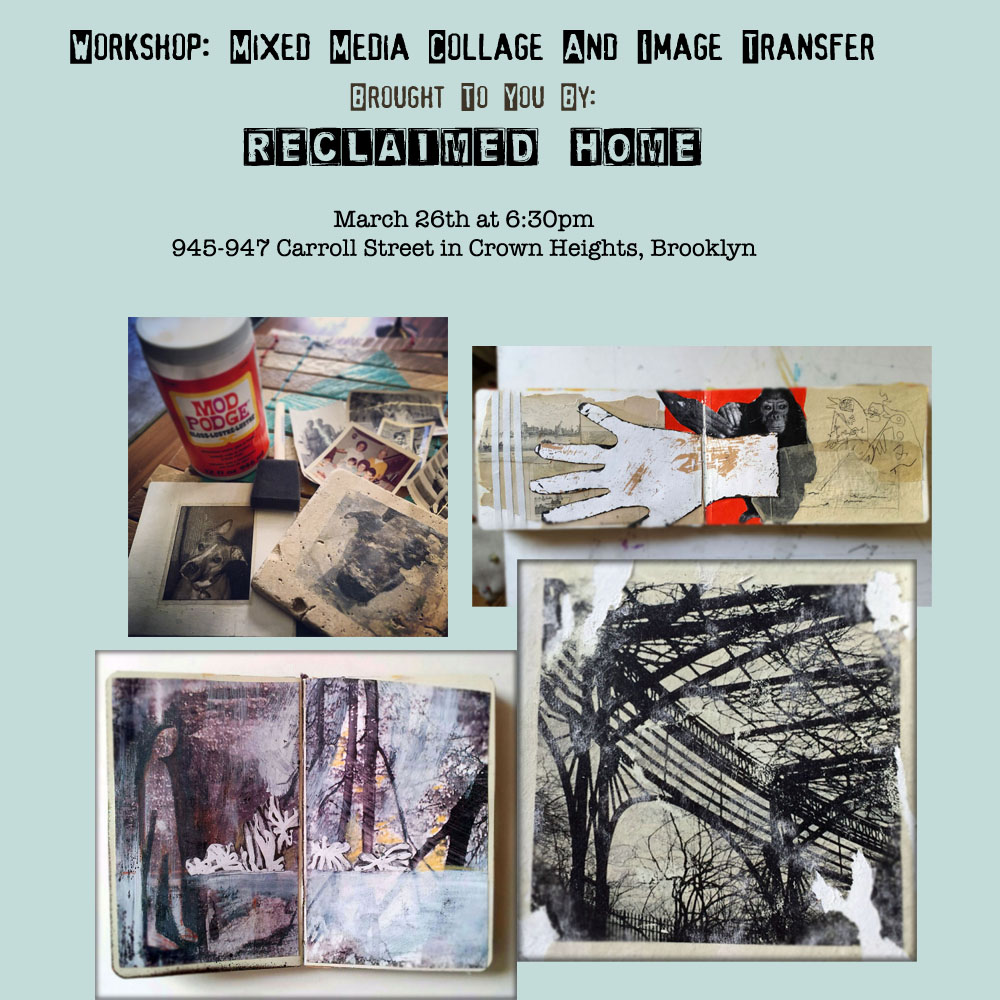 We are pleased as punch to announce our first workshop! Mixed Media Collage and Image Transfer will be run by Emilia DeVitis on Thursday, March 26th.
We're testing the waters with a 90 minute single workshop instead of ongoing classes. Let's see how this goes and then we'll start offering more in depth training.
Here's what's in store…
The event starts at 6:30 pm with some wine and schmoozing. Class will begin at 7 pm and probably end around 8ish.
Materials will be supplied but you're encouraged to bring your own inkjet prints for transfers and/or any kind of thin image for collage. **Please keep in mind that transfers will be mirror image, so you must print any writing backwards!**  We'll supply your "blank canvas" in the form of recycled wood and tiles, but if you have something in mind, please bring it along. Also, bring an apron or wear your messy clothes.
Hope to see you there! Our space is small, so this workshop is limited to about 10 people. Book now! Only 45 bucks.