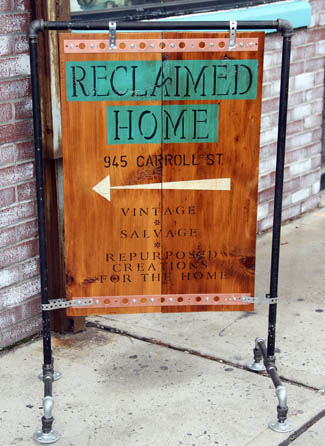 We just finished our brand new sidewalk sign to put out on the corner of Carroll and Franklin! The thought was to just order one online and be done with it but then we remembered how easy it is to build things with threaded pipes. The frame was made from 1/2″ black gas lines and the reclaimed wood is from the back of an antique dresser that was falling apart.
We've chained it up because we worry that someone might take it for scrap metal value. #oldschoolnewyorkers
It looks kind of western with the yellowish exterior polyurethane but it's lovely just the same. Yee-haw!