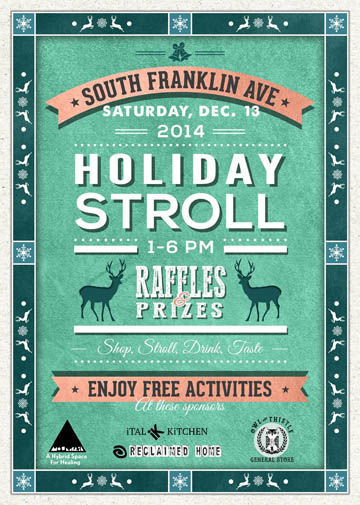 We are pleased as Punch to be part of the South Franklin Holiday Stroll this coming Saturday, December 13th! Please join us as we celebrate our part of Franklin Avenue south of Eastern Parkway.
Each of the 5 participating businesses will be raffling off an item with a $50 value and there will be fun festivities in each location as well.
Reclaimed Home will be raffling an upcycled set of hooks (below). We'll have a crafts table set up where you can paint or decoupage your own holiday ornament. Annndd…wine.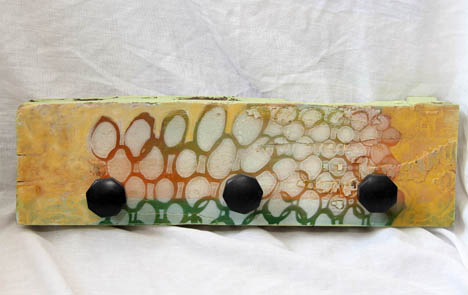 Owl and Thistle is raffling a $50 gift certificate or a Taste of Brooklyn gift basket, plus they'll be giving away Gullah Girl tea samples and wine. There will be a J&L handmade soap pop up shop within the store as well!
Mountain will be gifting a Wild Unknown tarot deck and a Shoyeido incense sampler. They'll also be offering free food and cordial samples as well as tarot readings.
Ital Kitchen is all about the food, so expect some awesome vegetarian samples from them.
Pulp and Bean has joined us late in the game. Of course they'll offer more food and drink, so come hungry and thirsty.