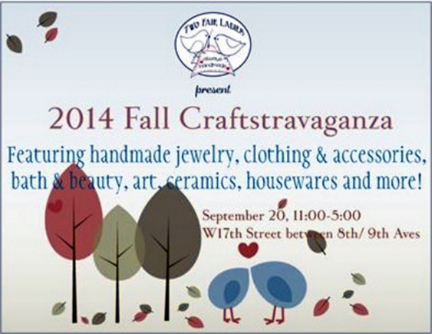 Crafts show alert for this Saturday, September 20th! This time we'll be joining the Fall Craftstravaganza in the Museum School's yard on West 17th between 8th and 9th in Chelsea.
There will be about 25 handmade artisans on hand plus tarot readings, crafts, healing sessions and fun activities for kids and adults.
We expect to see all you city-centric folks who can't drag your arses over to our Brooklyn shop.