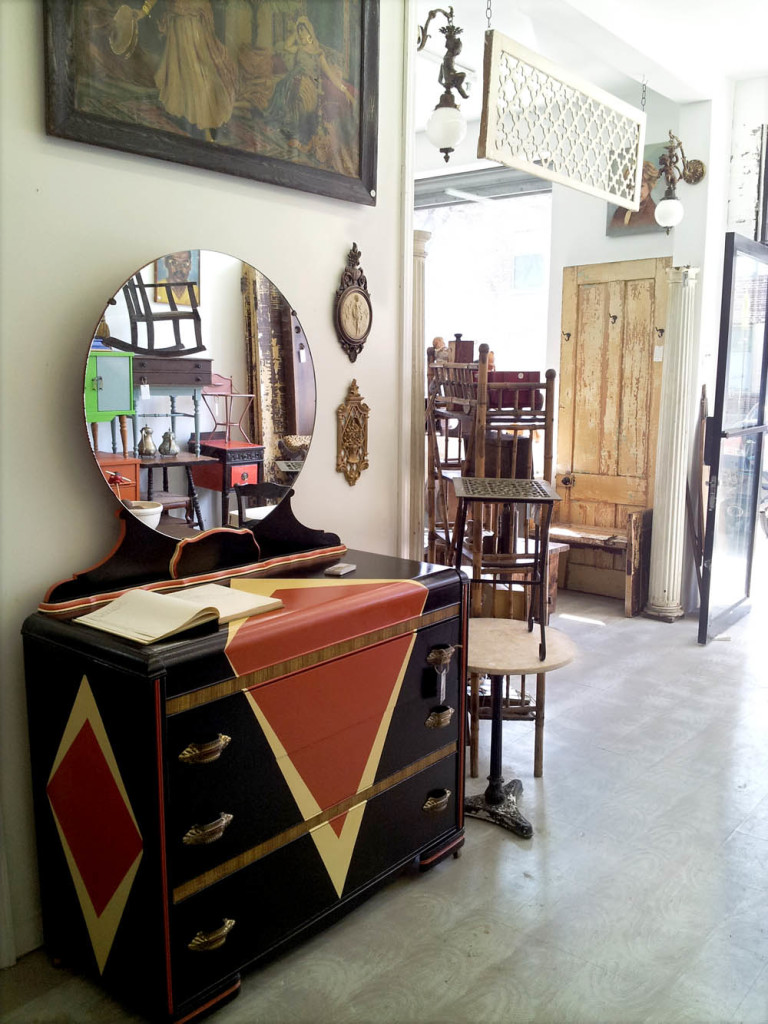 The moment we opening our doors.
A big thank you to all who came by over the weekend to support Reclaimed Home's coming out party when you could have been outdoors enjoying the beautiful weather. Although we're bummed that the entire shop wasn't cleared of all inventory, the sale didn't suck.
We're excited about some new ideas thrown at us from friends and customers. We'll be moving forward soon with the DIY classes that we really wanted to have but thought the shop might be too small. Well, we'll just hold smaller classes. Duh. To start, we'll be offering fun and easy techniques like photo transfers, stenciling and found object assemblage. If there's a specific class you would like to see offered or want to hold a "tupperware party" style workshop in your home, please don't be shy!
Another fun idea that came up is theme sales. Every week, we'll gather some items and have a special sale. Starting this Friday and running until Sunday, it will be the "Furniture for $50 and Under Sale". We'll start gathering details on Wednesday. Who knows? Maybe the sale will start sooner.
One more thing….we've extended the weekend hours to 6pm closing instead of 5pm.