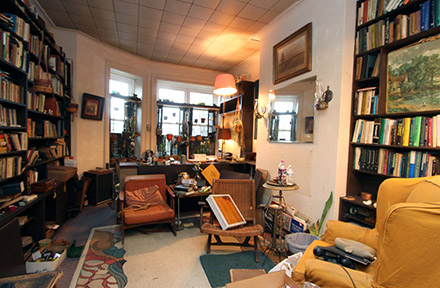 Reclaimed Home has landed an estate sale in Bay Ridge!  The home belonged to an older fellow whom had been living there for quite some time and yes, my friends, he was a hoarder!  The date has been pushed back about three times now, but this new one seems to be solid, so we're making the "Save the date" announcement. Fingers crossed, we're holding this baby on January 24th, 25th and 26th. Please add your name to the mailing list over there on the right side bar or follow us on Facebook or Twitter for updates.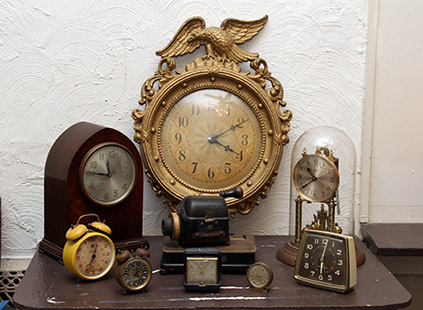 I went to take pictures yesterday and only got through 3 rooms of the 3 story house. It's chock full of tschotkes plus Victorian through Mid Century furniture, artwork, collectibles and various oddities.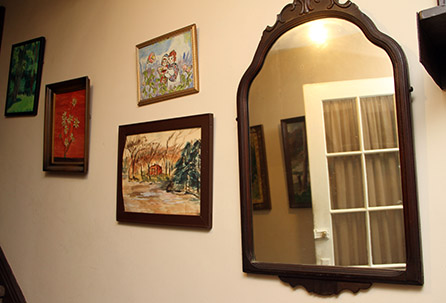 He liked his clocks and mirrors. Plenty of those! Some of the artwork is nothing special but the antique frames are pretty awesome. A good bit of the artwork is actually pretty special too and I didn't even get around to see all of it yet.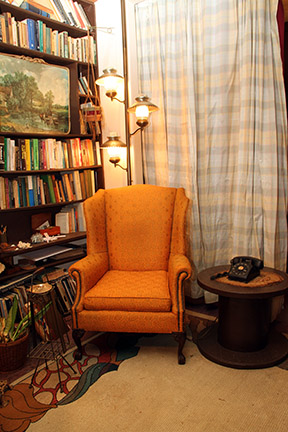 The wingback chair is in perfect condition after removing the slipcover. Yes, that's a rotary phone and there are about 20 more just like it in the house!
I wasn't kidding when I said "hoarder".  Get that date on your calendar ASAP!