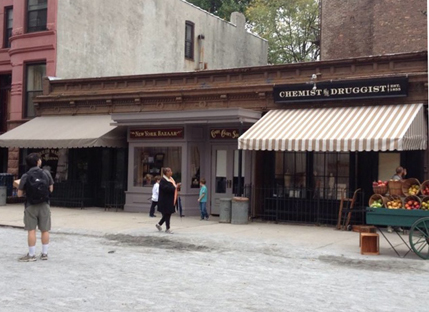 Image via Brownstoner
Steven Soderbergh and his talented crew have transported a Bed Stuy corner back in time for the filming of a show called "The Knick". They've been there for awhile now but this morning as I passed I thought it would be great if they could just leave the signage up forever. Walking through there makes me want to live in the past, man!
New York has been transformed over the years and change is good, blah, blah, blah, but I do miss some of those vintage shop fronts. Here are some that lasted longer than the rest.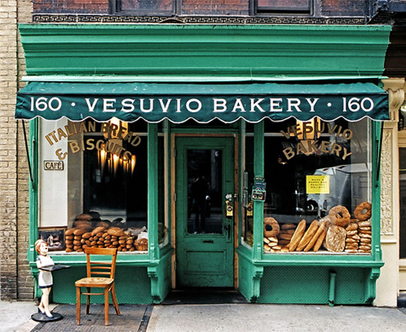 Starting with a fairly obvious one, Vesuvio in Soho. Image from News Gallery.
Zig Zag Records closed it's doors about two years ago, but will always be remembered by alt-rock Brooklynites growing up in the 80's as the place that sold NME and rare UK records. Photo via Forgotten NY.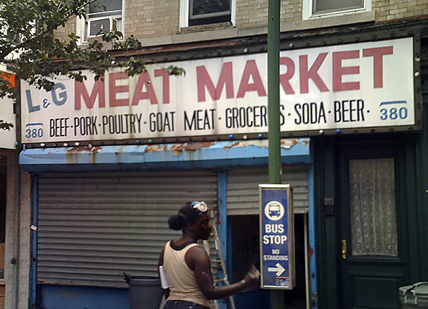 The Meat Market in Bed Stuy is now a vintage clothing shop, ironically called The Meat Market. Good for them. Vintage shop. Vintage signage.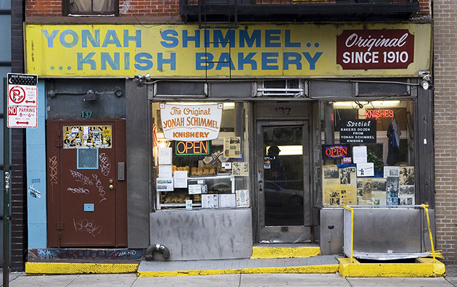 Yonah Shimmel has been around forever. Forever! Did you know that back in the 80's they had a shop on the Upper East Side? I used to go in there every morning to pick up my breakfast. Not a knish. A poppy seed mohn. Photo via Forward.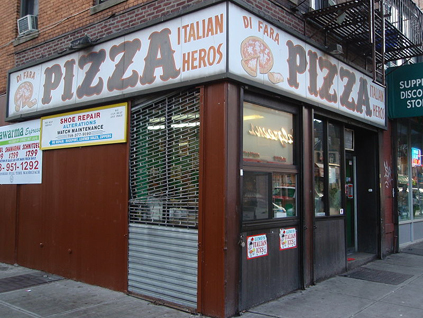 Bless DiFara Pizza. Honestly, I never considered this Midwood pizza shop to be anything special when I was growing up in the neighborhood, but look at them now…one of the highest rated pizzas in NYC. Same signage though.
Unfortunately, Walters Hardware closed a few years ago. Not sure what has happened to the storefront as I haven't been out to Astoria lately.