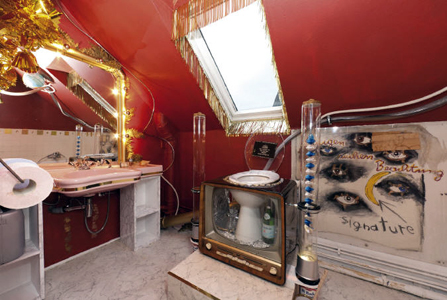 File this one under "Practical Art". Yes, toilets can be beautiful and yes, toilet museums exist. A handful of museums came up in my search, although only two still have functioning websites.
Klooseum is located in Weisbaden, Germany. It's not so much a walk through the history of the loo as it is a bizarre collection of toilet themed installations. Whatever the case, it's going on my bucket list.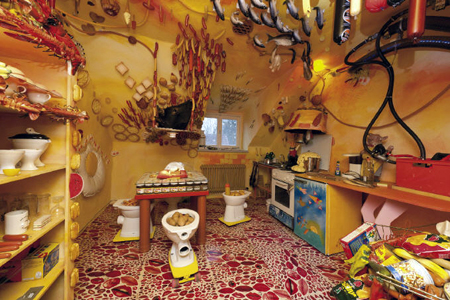 Toilet seating around the table? I'm ashamed that I never thought of that myself!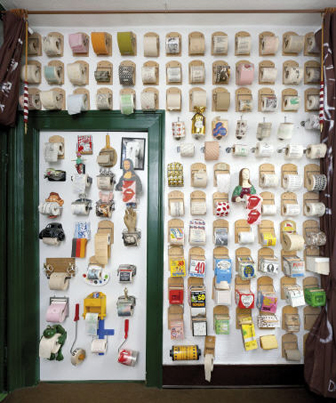 Hall of toilet paper. Wonder which ones are soft. Check out the roll of film bottom middle.
The Sulabh International Museum of Toilets located in New Delhi, India is more informative and less wacky. Actually, the website is chock full of information. But who wants to read when you can look at fun pictures?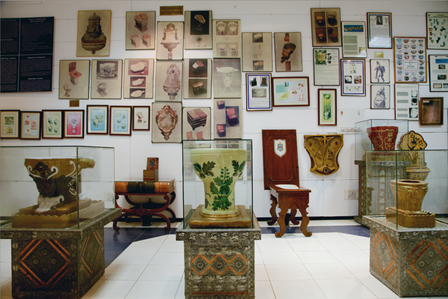 Everything you've ever wanted to know about the crapper.