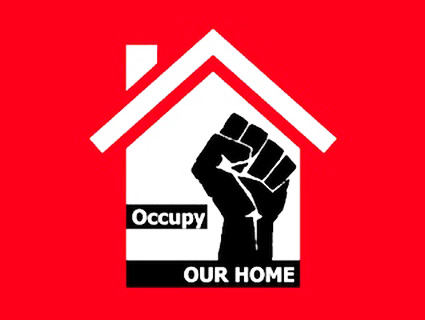 It's been nearly a year since I started renovations on the Rockaway house. I can finally say that both apartments are fully occupied now and I get to have my life back!
The project was meant to be a flip that would take a few months. Ok, so it took a bit longer with some minor and major disasters. Lemme fill you in on my setbacks. May I?
1. Disaster One. Crappy contractors. I can't even begin to imagine how badly contractors rip off folks who don't know a thing about the renovation process. When pipes separate and fall inside the wall and paint starts to peel after a few days, you MUST know that shortcuts were taken, right? This is why I DIY. Unless you want to spend the big bucks on a high end licensed contractor who comes with a thousand percent positive referrals, be verrrry careful.
Slow contractors who didn't know what they were doing, contractors whose work had to be done over cost me an extra month or two in the beginning (and throughout). A month that I might have been able to unload the house on some poor, unsuspecting sucker prior to….
2. Disaster Two. Sandy. Yes, Superstorm Sandy is listed second to bad contractors. Not that I would ever want for anyone to go through that again, but believe it or not, the combination of incompetent team members set me back worse than the worst storm of the century. All in all, I was lucky. Just basement damage and some siding. Some pocket change from insurance that helped pay for the new boiler. It wasn't so much the money that got to me as it was the time and momentum that was lost. With an NYC gas shortage and no heat or power at the house, this would set me back close to 2 months.
3. Disaster Three. Oops. Wrecked my car. Well, that's what we get for trying to spend New Year's Day working on the house. Some dumb bitch ran the red light and next thing we know, the car was totaled. Another bad luck/good luck story: We walked away! Set back of about 2 weeks until I dealt with the situation and got another car to get over to the house. Remember that the trains were not running after the storm.
Ok, those were the major setbacks. What do setbacks mean? It means you can't fold. You have to readjust the original plan. With the real estate market down in Rockaway after the hurricane, I knew I'd be stuck with the house for awhile and I'd have to rent instead of sell. On the plus side, I'll be earning back some money I lost.
This could all be blessings in disguise. The universe works in mysterious ways. It fucks with you but for good reason. Putting me through tests? Hell yeah. Making me hang on to the house until Rockaway rebuilds stronger and better than ever, so my house will be worth a small fortune?
Let's hope so.