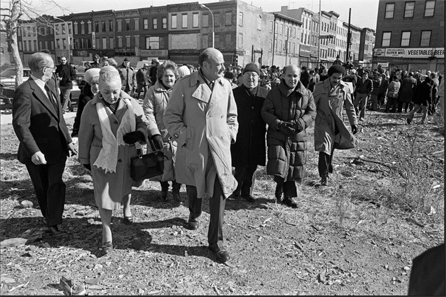 Red Hook, Brooklyn
Whether you loved him or hated him, nobody who lived in NYC in the 70's could ever imagine a New York without Mayor Koch. That's because Ed Koch WAS New York.
Born in The Bronx to Jewish Eastern European immigrant parents, his story was much the same as my parents, your parents or any other New Yorker you might find riding the subway. But that's not why he was NYC. Ed Koch was New York personified because he took on the characteristics of the city at that time. The guy had chutzpah that you don't find these days.
A few words to sum up Koch/NYC.
Bold
Loud
Outspoken
Funny
Eccentric
Rude
Aggressive
Arrogant
Motivated
No-bullshit
Defiant
Headstrong
Sarcastic
Non-conformist
RIP, Mayor Koch. I may not have always agreed with you, but your years running this joint will always be my favorite ones.