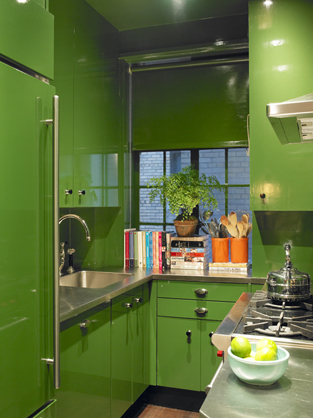 No space? No problem! There are some awesome design for tiny kitchens. The lime green tiny kitchen above was designed by Miles Redd right here in New York! It's both functional and wayyyy cool.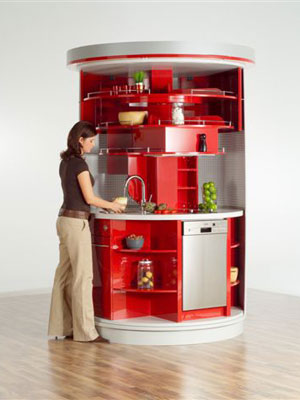 This circular kitchen by Compact-Concepts sort of looks like a public restroom when the doors are closed. (Note to self: Public restroom in home would be kind of suh-weet.) The German company doesn't seem to have a dealer here in the US.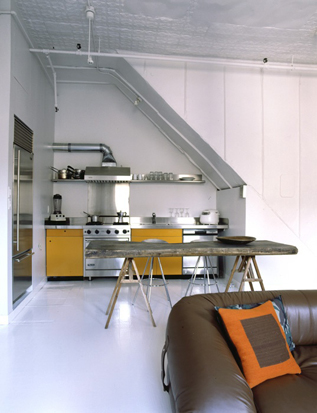 Under the stairs. Of course, there are no cabinets so you would probably be ordering lots of take out. Fine by me! Via Pinterest.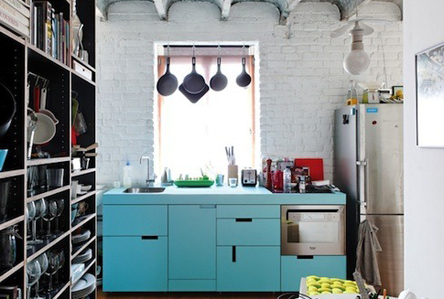 Via Apartment Therapy.  I don't care if it's functional or not. It's turquoise.