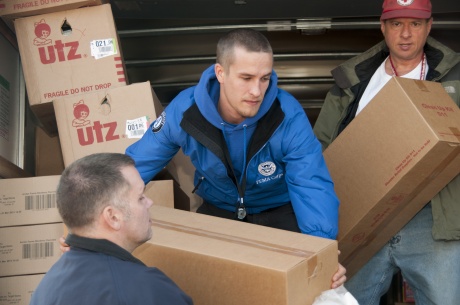 As devastating as Sandy was, dare I say that some good has come of it? A better sense of community is the obvious light at the end of the tunnel. Our local economy is going to thrive for awhile, despite it being a drain on the government. Think of all the cleaning supplies, building materials, cars and contractor jobs being sold.
Here's another glass-is-half-full outcome. Jobs. Apart from the local Home Depots and such needing extra help (I'm just assuming. Don't quote me on that.) the government is hiring. The US Department of Labor awarded the NYS Department of Labor grant funds to hire workers to assist in the cleanup of Hurricane Sandy. What does this mean for you? Well, you can register here. You must be unemployed prior to or as a direct result of Hurricane Sandy and the job is only temporary. It's not going to get you rich but it's probably going to be one of the more fulfilling experiences of your life.
FEMA has some interesting opportunities as well, ranging from Architect to Photographer. Check out the local FEMA jobs here.