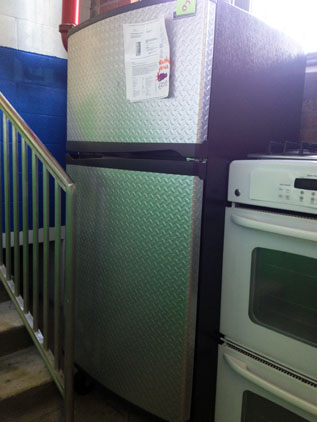 After having hit every Habitat Restore in the Tri-State area and beyond, I've come to a conclusion. Ready for it? They suck. No they don't. But perhaps they aren't worth the travel time and expense.
Here's the thing. Local used building material shops are a great thing. You can hit them everyday and they may or may not have new inventory, but what have you got to lose? Traveling to multiple second hand shops miles away because you want to build green is the antithesis of green building.
Case in point. Yesterday I hit two Restores in Westchester. The Mount Vernon one was pretty good. The SOLD $600 fridge mocked me as I walked in the door. I so would have grabbed that. Also, check out the pinball machine that I wouldn't have bought anyway. That was already sold too.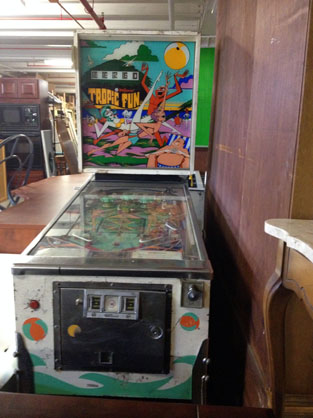 All that was left was crap. Meh. So, I hit the one in New Rochelle. That was just like a Salvation Army with clothing and small housewares. Determined not to let my shopping day end without a purchase, I set off to the Danbury shop. It was ok, but nothing for me. Well since I was up there, I went to Newburgh's Restore where I found sconces for $5 that the woman didn't want to take down for me. U Might Find It, a favorite antiques shop, didn't have anything I needed either.
So, the day ended with an empty tank of gas and an empty car. I used a tank of gas in an attempt to salvage a few pieces of material. Doesn't make sense.
Don't get me wrong. Habitat Restores ARE a great resource for materials. If I was focused on the next project, I would be collecting electrical and plumbing supplies when I see them so I don't have to purchase those new, but I'm not much of a multi-tasker. Restores are great for windows, doors and toilets, but the lovely antique details are more readily found at proper architectural salvage shops.
So my choice today is to buy inexpensive yucky Home Depot tile for the bathrooms or spend money I don't have on nice tile. Decisions. Decisions.