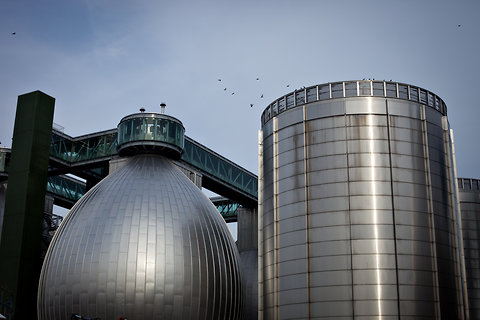 Looking for a romantic date to impress your loved one? Why not a waste water treatment facility? The DEP is giving Valentine's Day tours of Newtown Creek today and yes, it's popular.
The hubby works at Newtown Creek as a project manager on some decking job. He keeps promising a tour, but nothing has materialized, so maybe you'll get to see it before me.
I do know that the "eggs" are most beautiful in the dark when the blue lights are a-glowin'.