There are only 53 days left until Christmas! And Hannukah starts even before that! Here are some lovely upcycled Etsy pieces for the home.
The garden faucet wine stopper from All Things Reconsidered is less than 15 bucks ($14.99 to be exact).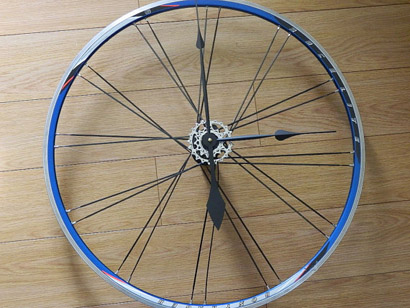 Howzabout a wall clock for that cyclist in your life? $149.99 from Upcycled Bicycle. Say that 10 times fast.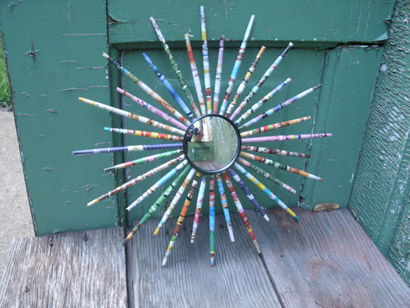 Swimming Deep created this starburst mirror out of recycled magazines. $25.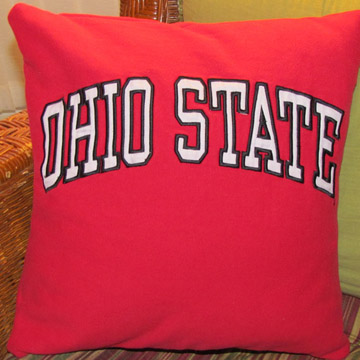 Chic Retro makes pillows out of old sweatshirts. You can send her your favorite old shirt and voila…a pillow! $19.99