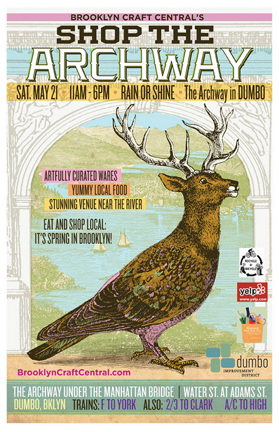 Brooklyn Craft Central is holding their first ever outdoor market. The curated fair will play out tomorrow under the arch in Dumbo, hence the name "Shop the Archway". There will be something for everyone and I swear I'm not just saying that.
Shopaholics!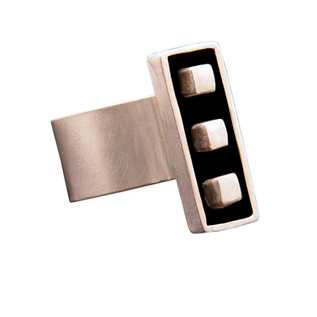 Gawgeous handmade jewelry by Victoria Stevens . That Lego ring is ta die for!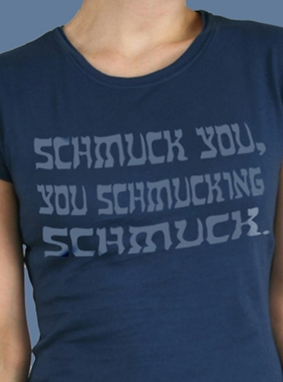 Witty witticisms by our favorite t-shirt gal, Miss Wit. She'll be set up right next to us (oh yeah, Reclaimed Home will be on the job) and we'll entertain you if you stop by. Promise.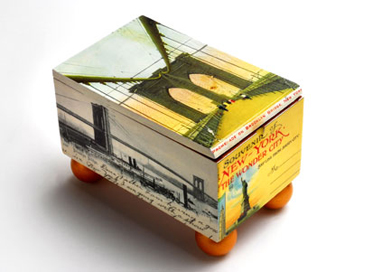 Marlene's Lost and Found will have their decoupaged antique postcard boxes on hand. Love.
Animal Peeps!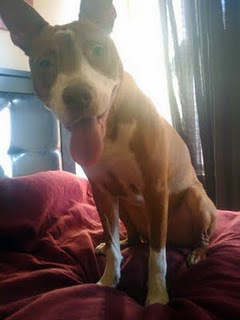 Money raised selling raffles to win items donated by vendors will go to Ready for Rescue, an organization that helps pets in kill shelters.
Foodies!
Yeah, don't worry. They've got you covered. How does lunch by Hermelinda of Puebla sound? Followed by chocolate truffles from The Chocolate Swirl? Mmm, chawcolate!
Music Lovers!
Bands will be holding acoustic performances throughout the day to help promote the upcoming Brooklyn Indie Music Fest in September.
Kids!
A crafting table will be set up for the little ones to enjoy their day while you're eating your food, bopping to your music and buying yourself little gifts. Kiddie crafts brought to you by the fine folks at Poloppo.
All this fabulousness takes place on May 21st from 11-6, rain or shine.

So. Tomorrow. Dumbo. Arch. Be there.