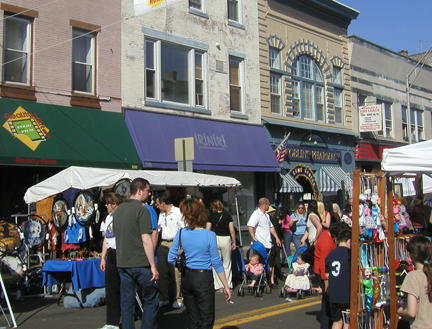 Nyack's Famous Street Fair
Sunday, May 15th, 10am-5pm right in the center of Nyack. Can't miss it. Reclaimed Home is signed up to do this! We'll be on Broadway with all of the other crafty people. The weather is supposed to be beautiful rainy on Sunday. This event is rain or shine. : /
Veggie Pride Parade
Sunday, May 15th. Meet up in the Village and march to Union Square. Dress as a carrot. Or not. Speakers, exhibitions and probably lots of PETA activists.
9th Avenue International Food Festival
May 14th & 15, 12-5pm. 9th Avenue between 42 and 57th Streets. This ain't no typical street fair. Oh, I'm sure there will be a few Italian sausage vendors, but this features 9th Ave merchants. Where do you go for the best variety of ethnic food in NYC? Thaaa's right.