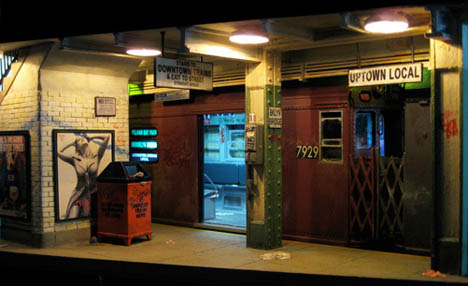 Check out these images below. You're looking at mini sculptures from artist Alan Wolfson. They mostly measure under 2 feet. A native of Bed Stuy and Crown Heights, Wolfson creates these narratives of New York's past in plastic with wood and cardboard. As if the sculptures aren't fascinating enough, he then lights them to perfection.
Wolfson's work is a combination of real locations mixed with details from his memory and other locations thrown in. People never appear in this scenes because he feels they would distract from the narrative.
Do you think new NYC would be as interesting? Bet not.
Via Huffington Post