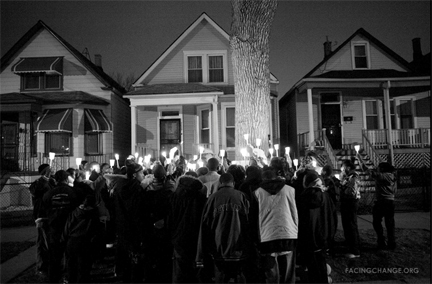 Huffington Post recently featured images by photographer Carlos Javier Ortiz. I was so impressed that I followed the links back to Facing Change, a not for profit organization. Their aim is to document critical, yet under reported issues facing America. You may license images, donate money or propose a story on facingchange.org.
Below are some images that brought tears to my eyes. And some that just made me roll my eyes.
27 year old Sargent Manny Hornedo was killed near Tikrit when a suicide bomber attacked his humvee. Military funeral services were held in Greenwood Cemetary.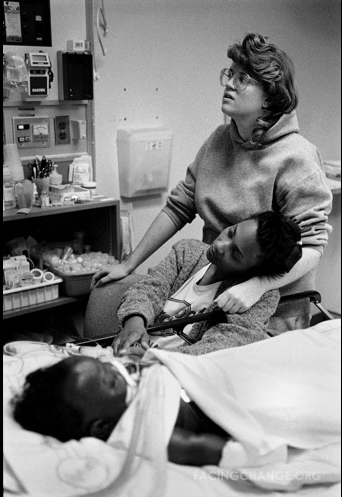 One year old Crystal lies dying of an intestinal disease while her mom Bridgett and housemate Wendy watch the monitors moments before her passing. Insurance would not cover the $500,000 operation that Bridgett couldn't afford.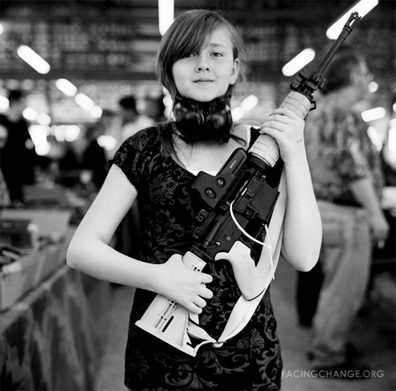 Knob Creek Machine Gun Shoot and Military Gun Show, Westpoint, KY. Nearly 16,000 people attended the show. There has been a surge in civilian firearms since Obama's election. Draw your own conclusions.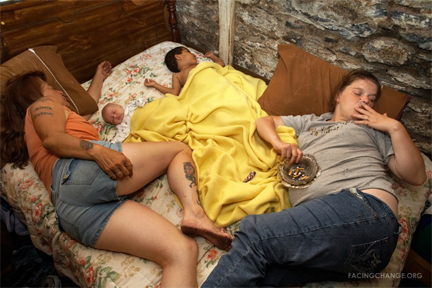 Troy, NY. I know what you're thinking. Well, look, at least she's turning her face away from the kids.