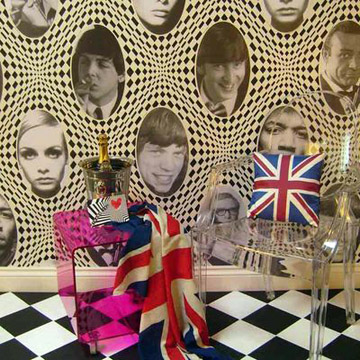 The mother load of stencils! The Stencil Library claims to be the world's largest stencil mail order collection. You know what? They ain't kidding!
Not only does their catalogue list over 3500 designs, but they also sell accessories and give DIY tips on the site. There are even more how-to's and room photos on their Design Inspiration blog.
Oh but wait! There's more! For those of you who just want to write something on your damn wall but can't align individual letters, there's an easy way out. Design your own words or phrase in a font of your choice. I do have to point out how lame you are if you can't figure out how to take a level and draw a straight line, but….I'll admit….I'd probably choose to take the shortcut too. The measuring between letters? Yeah, it's a pain in the arse.
The Stencil Library is a Brit company, so shipping will be pricier for those of us on this side of the pond.
Happy Stenciling!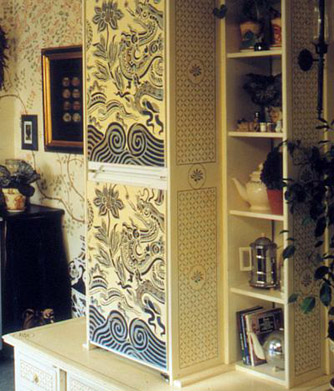 Hello! This object is a refrigerator!