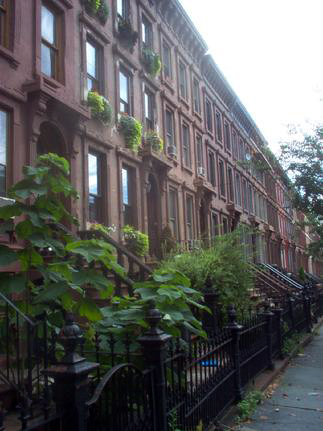 I've been hard at non-computer related work this week, so it's been a struggle to keep up with fresh blog posts. Luckily, I have some fabulous blogger buddies who send me updates periodically.
One of them is my neighbor, Mr. "Save Bedford Stuyvesant" Morgan. He emailed about a new blog that will keep track of the landmarking of our section of Bed Stuy. Wanna know what it's called? Bedford Corners. How "It's a Wonderful Life" is that? (I know, I know….that was Bedford Falls)
Just so you know, Bedford Corners is not a new real estate term. It's the area surrounding the intersection of Bedford Avenue and Fulton Street. Bedford was founded in the 70's (as in 1670's) and later became "one" with Stuyvesant Heights. Bedford + Stuyvesant = You do the math.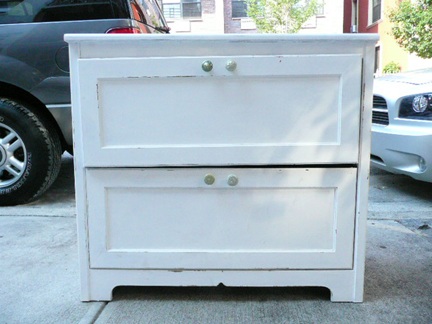 Ms. Renovation Therapy Jean alerted me to the new blog, Scavenger List. They go around NYC taking photos of curb "trash". You know what they say about one man's trash?
Locations are posted and there's even a google map of where these treasures are. I'd be worried that they would be gone by the time I made my way over. Did I ever mention the beautiful dresser I missed because I didn't want to move my car on alternate parking day? It was either the good parking spot or that dresser and I chose the spot. Oh, what this city does to people.