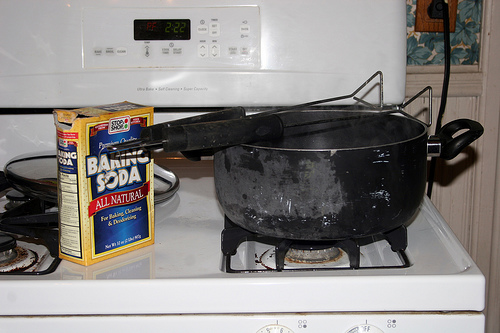 Finally got around to stripping the 10 layers of paint off of those lovely Victorian hinges I purchased at Vaccaro's Salvage.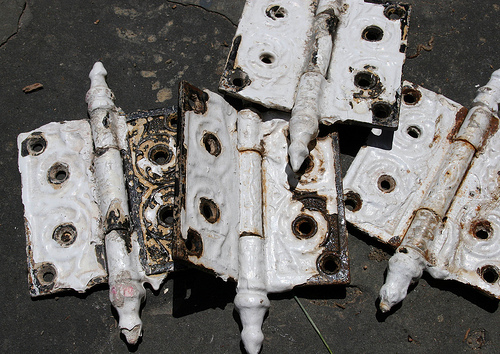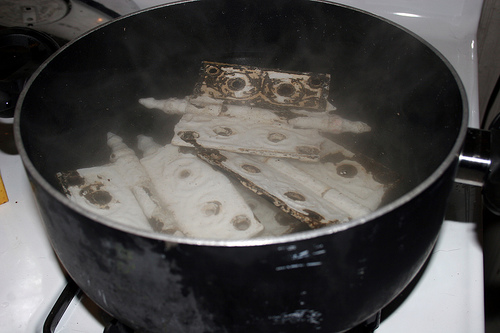 The easiest, cheapest way to strip hardware is to boil it. I add some baking soda and simmer it for 30-60 minutes. Some folks cook it in a crock pot overnight with a bit of laundry detergent. Hardware. It's what's for dinner.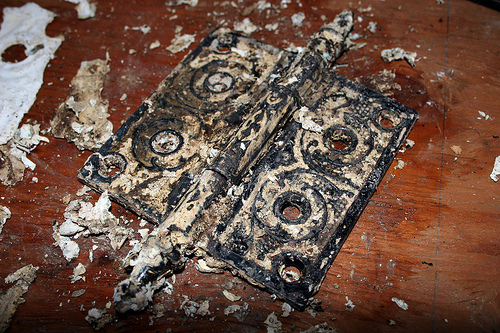 Once it's soaked, the bulk of the paint will come off with no effort. You'll have some cleaning up to do in crevices. Have a wire brush handy to scrub more paint off.
A few tips:
1. No, you don't use a pot you use to cook.
2. Have tongs handy. That sh*t gets hot!
3. Ditto on gloves.
4. You'll need some stripping tools for the pot action, then…
5. For clean up: chemical stripper, mask, chemical gloves, small pointy tool for teeny detail areas, wire brush or steel wool.
6. Clean up well. Chances are it is lead paint.
7. Soak in soapy water, then vinegar (scrub) to make it shine like new!