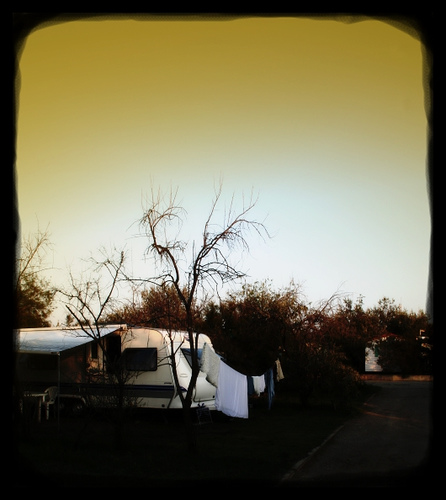 We're in a terrible recession. What if you lost your home or apartment and had to live in a trailer park? Could you? Would you? I'm kind of fascinated by trailer parks. I have to stare when we pass them on the road. I think I've been to one once in my life. Perhaps I lived in one in a past life. That's why there are 3 cars in my driveway and a bunch of broken furniture. Since the history of the mobile home only dates back to the 50's and I was born in the 60's, I probably never did live in a trailer. Unless I died at a very young age.
Ok, now that I'm finished rambling on about that, let's have a look at some aesthetically pleasing mobile homes. Really!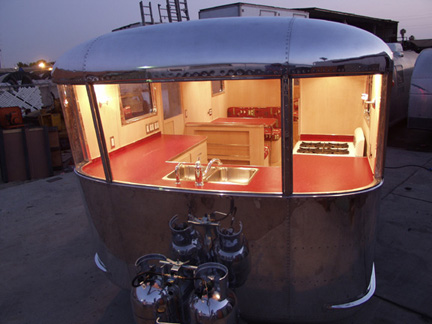 Vintage Vacations designs, restores and renovates trailers built from the 30's-70's. Not all of the links on their site work, but some of the trailers I did see made me want to give up my real house and hit the open road.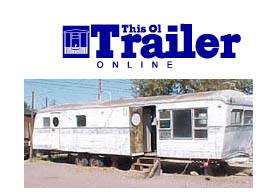 This Ol Trailer is restoring a 1945 Stewart Coach. Check out the YouTube video.
Web Urbanist posted a modern mobile home that stands up to just about any contemporary prefab design.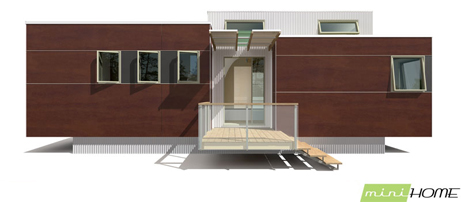 Toronto's Mini Home Parks is the go to fabricator for green contemporary trailers with pizazz.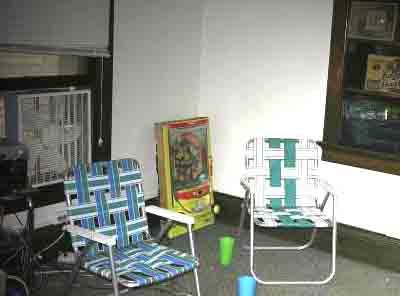 But if you're like me and you daydream about the trailer park's redneck lifestyle, be sure to check out Vat 19's Definitive Primer on Trailer Park Decor.

Finally, Jolene, the Trailer Park Queen has everything you've ever wanted to know about trailer life and more.