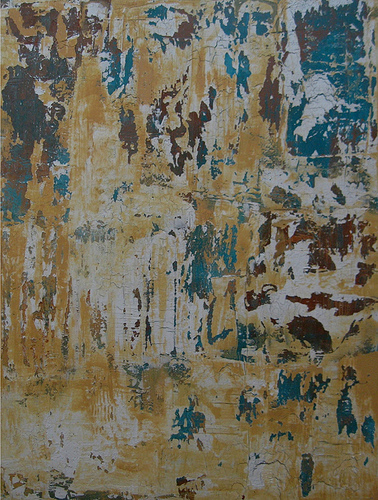 Author: Emilia
I have been working on doing some distressed wall techniques these last few days. It's pretty easy and fun, mostly because you can't go wrong when making something look damaged and aged. The process consists of joint compound, paint and weathered crackle.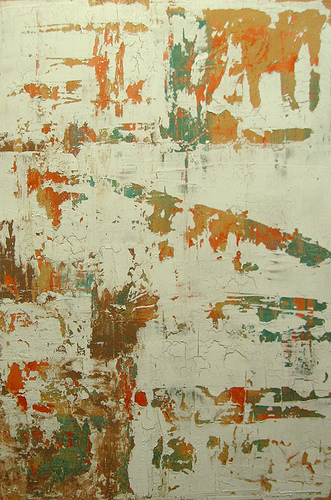 Step 1: Trowel joint compound on wall in sort of a textured manner. Whatever texture you would like it to be. Let it dry.
Step 2: Paint your colors on the dry joint compound. You can use several colors applied to different areas or just one, depending on your taste. Let it Dry
Step 3: Brush on Weather Crackle (I use McCloskey Weathered Crackle Glaze)
Let it dry.
Step 4: Now brush on another color on just some areas and let the crackling begin. You can go wild on this or you can go simple. Let it Dry.
Step 5: Now you can apply now some more weathered crackle. Let it dry.
Step 6: Trowel joint compound in sections of about a square foot. Let it set up so it's not completely dry yet, but workable. You can tint the joint compound with your top color or you can let it stay the color of the compound which when dry has a cement look.
Step 7: Get some brown craft paper and apply it the square foot of joint compound at a time. Pat down lightly and the peel off. The compound lifts off to reveal the paint underneath. You can put more pressure on the paper or less depending how much of a peel paint effect you want.
Keep repeating step 7 until your wall is complete.
So there you go…hope you can have a chance to try this sometime. Please feel free to ask me any questions or have me do this or another faux paint technique for you. Enjoy!