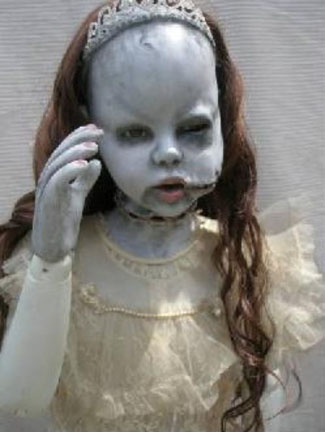 Having a Halloween party? (Why didn't you invite me?) Decorate your house with horrible, creepy artwork. Here's some really cool stuff by talented artists, so no need to wait for Halloween. You can be terrorific all year round!
The above photo is a 46″ child prop doll by DL Marian. Price is $1025. She has less expensive work, but this one is my favorite.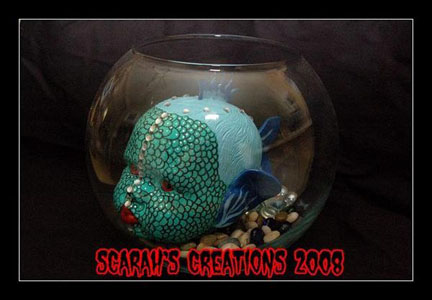 This fish head by Morbid Creations is an actual doll head that has been reworked. $100.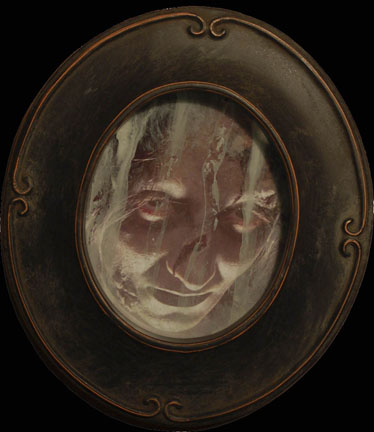 Aha! Here's something affordable. For $18, you can get this photographic print with aged frame by Jenn Rose FX. The whole thing measures 4″x 4.75″, but what do you want for under 20 bucks?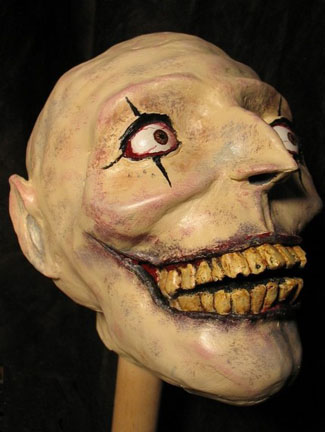 The Grim Visions smiling head is sculpted mache clay over urethane foam core. This creepy dude will set you back a mere $45.