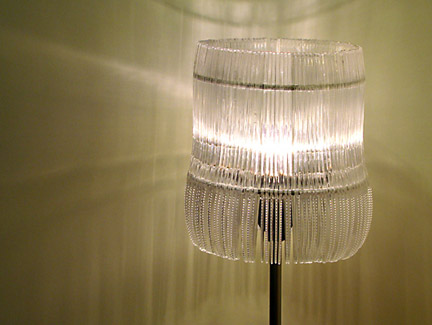 Instead of doing a write up on these über cool recycled lamps I saw on Inhabitat, I want to let you take a guess as to what they are made of. Don't cheat! Go to Inhabitat only AFTER you think you've figured it out.
Here are some hints:
Well, you know it's plastic from the post title.
We've all used them at some point in our lives.
It's a completely wasteful item, yet sometimes, oh so necessary!
About 1 month from now, many Americans will be using them for one day.