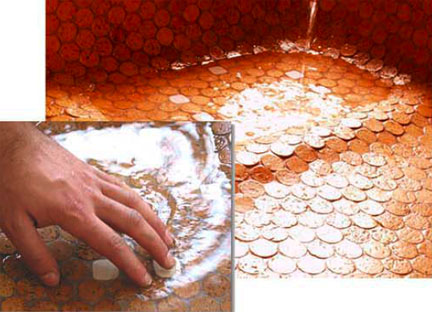 Back in November I did an article on cork flooring. I listed the pros and cons, but my own hesitation with cork is that it reminds me too much of the 70's. I don't know why I can't get passed this since my sense of style terminated in the 80's. But I'm trying.
I just came across cork mosaics at Habitus NYC. They look great, they are waterproof and best of all, you can stain them some funky ass colors! Since they're waterproof, they can work perfectly in a bathroom or kitchen. I was also informed that they have antibacterial qualities.
The cork mosaics look like penny ceramics and need to be grouted same as any other tile. They're made from recycled wine stoppers. Since they start at $12 per square foot, I'm thinking of drinking more wine (lots) so I can make my own mosaics.